What to Expect From Costco Cyber Monday Deals in 2023
Make the warehouse club a warehome this Cyber Monday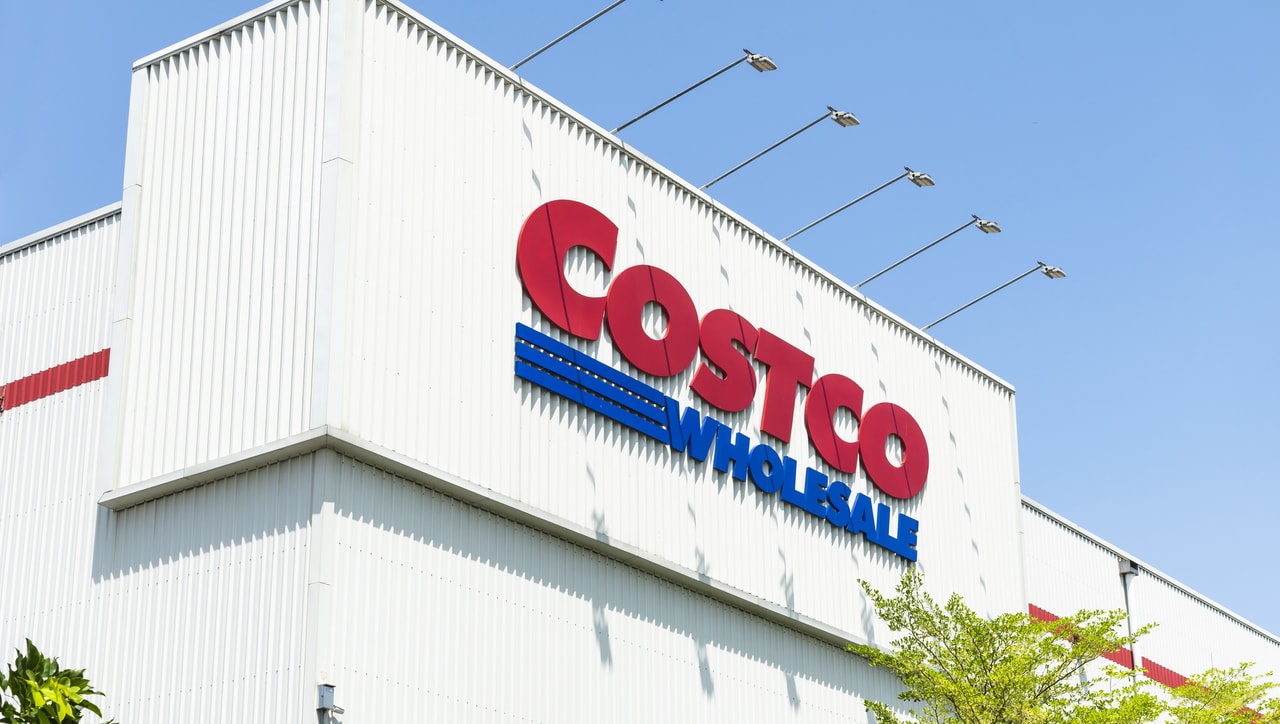 Savings are for life, not just for Black Friday, so we must anticipatingly turn our attention towards the Cyber Monday deals that Costco will offer. Let's look ahead, with a little help from the Costco Cyber Monday ad, at how they plan on beating the discounts they offer their members year-round. Hint: it's with better discounts.
What to Expect From Costco Cyber Monday Deals in 2023
When Does Cyber Monday Occur at Costco?
Cyber Monday always falls on the Monday after Thanksgiving and Black Friday. Cyber Monday deals at Costco will be offered Monday, November 27, 2023. Additionally, Costco's Early Black Friday Sale has already begun, and Costco Limited Time Travel Deals are definitely worth checking out. You don't need to wait until Cyber Monday to find great deals at Costco, but Cyber Monday will see a selection of good buys that you'll want to watch out for.
Does Costco Have a Cyber Monday Ad?
The Cyber Monday Sale at Costco is already being advertised. You'll find deals on jewelry, TVs, computers, and more. Additionally, Costco's Black Friday and Thanksgiving sales will likely overlap the Cyber Monday event.
What Were the 2022 Cyber Monday Highlights for Costco?
In November 2022, we saw the Braun Series 9 Shaver with Clean and Charge System at Costco for $150 for members. That was $45 less than most other stores were charging. Later in December, we saw the 3rd-Gen. Apple AirPods w/ Charging Case at Costco for $130 for members, which was $25 less than you'd pay at other stores and $20 under the best price we see at the time of writing. Squishmallows were a popular item at Costco beginning in November 2022, and anecdotal evidence from this writer's (and his 11-year-old daughter's) experience indicates that this year may also see similar quantity discounts. A Frigidaire Nugget Ice Maker was also very popular among Dealnews readers around this time last year at $250 off.
What Are the 2023 Cyber Monday Predictions for Costco?
Costco's Cyber Monday ad shows up to $1,500 off jewelry, up to $500 off computers, $40 off a Little Giant Ladder, plus deals on LG TVs. There's also $10 off a Ghiradelli Treats Tower that you'll probably just eat by yourself. Beyond Cyber Monday we've typically seen at least a few good deals on giftable items like Apple AirPods, shavers, smart mugs, and gift cards, so we expect similar offers to appear at Costco as the holiday shopping season progresses.
How Do Costco Deals Compare In-Store vs. Online?
Cyber Monday deals at Costco are specified "Online Only" in their Cyber Monday ad. Costco is also closed on Thanksgiving, so the online shopping advantage at Costco actually begins the week before Cyber Monday. With online shopping being the only option on Thanksgiving, and the only option for Cyber Monday deals at Costco, it's clearly the best way to take advantage of Costco's best offers around the holiday shopping season. There's no need to endure Black Friday crowds with Costco's ample online offerings. Also, many of the deals you'll find online at Costco aren't even available in-store and are for delivery only, so visiting a Costco location isn't actually necessary. Sure, you'll still want to visit your local Costco for the free food samples and people watching, but this can be done before or after the massive crowds appear the week of Thanksgiving and intensify to panic-inducing levels the weekend following Black Friday. We won't mention the shopping cart/achilles tendon potential. Shop online.
Will Black Friday and Cyber Monday Deals Be Different?
The Costco Black Friday sale technically runs in four waves running across two main sale dates, and within those waves are two standout dates: Thanksgiving and Cyber Monday. Each has deals specific to that date, so while Costco Black Friday deals overlap these days, there will be unique items to look out for. All Cyber Monday deals are available online only, so while you will still be able to find Black Friday deals at Costco locally on that date, you will only be able to access Cyber Monday deals online.
Does Costco Offer Price Matching During Cyber Monday?
Costco does not price match with other sellers, nor does it price match Costco warehouse prices for Costco.com purchases. For other price adjustments, Costco matches prices at its own discretion and only for purchases made within 30 days prior to a change in price and within applicable promotional item limits. Contact your local club for more information if you are in need of an adjustment.
Do Members Get Additional Discounts?
As with other warehouse clubs, Costco offers its best discounts to its members, and warehouse entry is typically restricted to members as well. Prices within the ad reflect member prices, and non-members shopping online will incur a 5% surcharge. For high-ticket items, the cost of the surcharge may be higher than a membership, in which case, we recommend you just purchase a membership, which includes a number of other perks and will allow you to visit your local club year-long. Besides, aren't you tired of having to beg the workers out front for entry, because you're only there to pick up a pizza and then you'll be on your way? Just join already.
Does Everything Go on Sale?
Costco is one of the world's largest retailers and does not put its entire inventory on sale for Cyber Monday or Black Friday. Just a handful of items are represented in the Costco Cyber Monday ad, but Costco Black Friday deals number in the hundreds. That said, shoppers can still enjoy discounts on a wide array of electronics, home goods, apparel, food, and more, as they do all year round. The whole point of Costco is that you'll usually find better prices with your membership on bulk and special items that aren't found in regular stores. It's kind of like one continuous sale to begin with.
How Much is Shipping During Cyber Monday?
Check individual items for shipping information. Many items ship free, but some items, such as non-perishable grocery items and household essentials, have a 2-day delivery fee attached for orders under $75. Same-day services have a minimum order of $35 and include service and delivery fees bundled into the prices. Online pickup is available as well for many smaller items like cell phones, tablets, laptops, jewelry, and more.
How to Stay on Top of the Best Costco Cyber Monday Deals?
The Costco Black Friday 2023 sale is one of the holiday's big events, and Costco Cyber Monday deals offer even more savings on select items, so check in with Dealnews for the top offers as they go live, keep up with our social media for what's new, or sign up with our newsletter for a summary of the best deals. You can even set deal alerts to let you know when we've published a deal for that hot item you're searching for. You can also scroll down to the bottom of Costco's site and enter your email address to have Costco offers sent directly to your inbox. Of course, Dealnews.com and the Dealnews app compiles some of the best current deals at Costco, including membership offers, sales, and individual products at low prices.
What Other Cyber Monday Deals Should I Shop?
If you hold membership in both clubs, Sam's Club offers a similar experience to Costco. This warehouse club boasts a lot of solid deals thanks to the backing of its parent company, Walmart, the world's largest company by revenue. If you prefer to shop somewhere without a membership but want a similar experience, try Target, which features a massive inventory, popular in-house brands, and a food court in many locations. Target's Circle program also offers its members (free to join) discounts and Target gift cards just for doing their usual shopping.
When is the Best Time to Shop Cyber Monday Deals at Costco?
The Costco Black Friday 2023 event has already started, so you can begin shopping for everything from Costco TV deals to bidets right now. As the sale items are available only within specific dates, be sure to check all of the ad and note the dates for when the deals you're after are available. Thanksgiving and the Cyber Monday sale at Costco each have specific deals available only online, so be sure to take a peek at Costco's site on those days if you want to catch everything Costco has on offer.
Ready to shop? Check out all the best Costco deals available right now, and read about what to buy on Cyber Monday to get more helpful tips.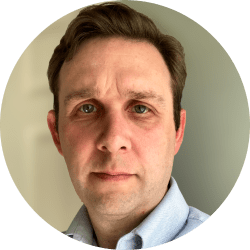 Editor
Andy has been with DealNews for 9 years, in which time he has witnessed the rise and fall of online retail empires. In fact, he remembers going to a physical Sears location to pick up a purchase. Don't get him started on the current state of shopping malls and how it compares to the good old days. He lives in Henderson, Nevada, which is not Las Vegas.
DealNews may be compensated by companies mentioned in this article. Please note that, although prices sometimes fluctuate or expire unexpectedly, all products and deals mentioned in this feature were available at the lowest total price we could find at the time of publication (unless otherwise specified).