September is National Preparedness Month, and anyone with a functioning internet connection knows how quickly emergency situations can arise these days. We've rounded up five deals that should help you feel a little more secure and prepared, including a smart home security kit, a portable generator, and a carbon monoxide detector.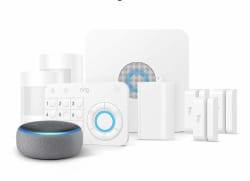 Ring Alarm 8-Piece Kit with 3rd-Gen. Echo Dot
Store: Amazon
Price: $169 EXPIRED
Shipping: Free shipping
Lowest By: $30
Expiration: September 11

Equipping your home with this 8-piece Ring kit means the whole house's security is only a voice or app command away. Plus, this Staff Pick bundle, now at its best-ever price, includes a third-generation Echo Dot, and still comes in $30 less than you'd pay elsewhere. The Ring kit includes a base station, keypad, contact sensors, motion detectors, and a range extender.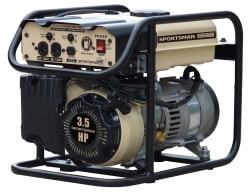 Sportsman Sandstorm 1,400W Portable Gasoline Generator
Store: Walmart
Price: $155.42 via Walmart pickup discount EXPIRED
Shipping: In-store pickup
Lowest By: $75
Expiration: September 15

This 1,400-watt generator is perfect for camping or tailgating, but also for powering those household essentials in case of an extended power outage. Get maximum savings by opting to pick it up in your local Walmart rather than having it shipped – it'll save you $75 compared to buying it elsewhere. It features 2,000 surge watts, a 9-hour run time at a 50% load, one 12-volt and two 120-volt AC outlets, and one DC outlet (includes DC connector wires).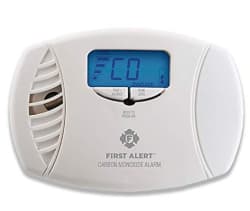 First Alert Carbon Monoxide Detector Alarm
Store: Amazon
Price: $23.57 EXPIRED
Shipping: Free shipping with Prime
Lowest By: $6
Expiration: September 26

Carbon monoxide: it's been labelled the "Silent Killer". The "Tasteless Terror". "The Gas From Hell That Doesn't Smell". Whatever you call it (probably just "carbon monoxide", really), you'll want early warning if it's around, and this Staff Pick detector alarm provides just that. And we're alerting you that it's at its best-ever price. It features an LED-backlit digital display and 85-decibel alarm. (It can be powered via outlet, or two AA batteries, which aren't included).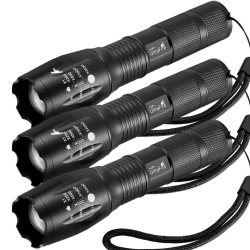 UltraFire X800 CREE LED Flashlight 3-Pack
Store: eBay
Price: $8.99 EXPIRED
Shipping: Free shipping from China
Lowest By: $1
Expiration: September 26

Stocking up on flashlights means you don't have to rely on your phone's light in an emergency, meaning your phone's battery will last a little longer. This Staff Pick flashlight pack ships from China, so give it up to three weeks to arrive. But once it does, you'll have three flashlights that feature adjustable focus, and can be stood upright to function as lamps.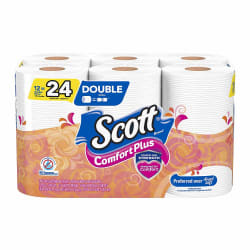 Scott ComfortPlus Toilet Paper 12-Pack
Store: Amazon
Price: $5.21 EXPIRED
Shipping: Free shipping w/ Prime
Lowest By: $1
Expiration: September 13

Look, it's called an essential for a reason. You can safely stock up on as much toilet paper as your home storage will allow – even if you never end up in an emergency situation where you need the reserves, you know it'll always get used eventually. At 43 cents per roll, this is a Staff Pick-worthy savings on these 231-sheet double rolls.