From the best price we've seen for a new set of Airpods Pro to an almost $200 discount on Harmon Kardon wireless headphones, we've got direct-to-ear audio for every situation and budget in our roundup of the week's best headphones deals.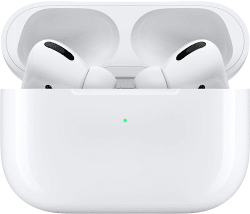 Apple AirPods Pro
Store: Verizon Wireless
Price: $219.99 EXPIRED
Shipping: Free shipping
Lowest By: $14
Expiration: July 17

You probably don't need me to explain what AirPods are, so suffice it to say that the AirPods Pro are the more prestigious model, which more than justify their asking price, if Tom's Guide are to be believed – they called them the "ultimate wireless earbuds". This is the lowest outright price we've seen for a new pair. They feature an Apple H1 headphone chip, active noise cancellation, transparency mode, and up to 11 hours of talk time per full charge.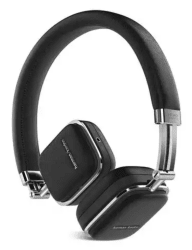 Harman Kardon Soho Wireless Bluetooth Headphones
Store: Harman Audio
Price: $59.99 EXPIRED
Shipping: Free shipping
Lowest By: $190
Expiration: July 30

CNET praised the Soho Wireless' "excellent build quality [and] very good sound for Bluetooth", but weren't quite convinced by its $250 price. Coincidentally, have you heard that they're currently discounted to just $60? A huge one hundred and ninety US dollars off their list price? How are those three and a half stars looking now, CNET? They feature 20Hz to 20kHz frequency response, a fold flat design, and Bluetooth with NFC pairing.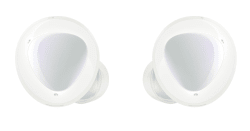 Samsung Galaxy Buds+ True Wireless Earbuds
Store: Focus Camera
Price: $109 EXPIRED
Shipping: Free shipping
Lowest By: $31
Expiration: July 28

I really like when brands start getting passive aggressive with their product names. "Oh, sure, the other crowd have their 'wireless earbuds'... but we've got true wireless earbuds. No you're not allowed ask me what the difference is." (Is there a difference? I'll confess I didn't do the research behind this specific goof.) Well. Anyway. Trusted Reviews called these buds a "significant step forward that radically improve on Samsung's 2019 true-wireless offering". They feature 2-way dynamic speakers, three mics, 11 hour playtime (22 hours with charging case), and quick charging.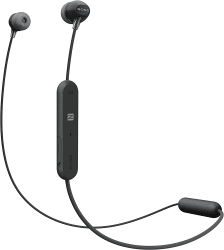 Sony WI-C300 Bluetooth Headphones w/ 3 months Tidal
Store: Best Buy
Price:

$17.99


Shipping:

Curbside pickup,

or $5.49 s&h
Lowest By: $53

Click that "Hot Offer" button just underneath Best Buy's price to get the option to add both the headphones and and a free 3-month Tidal subscription to your cart. That's all for $8 less than you'd pay for just the headphones elsewhere, and a savings of $53 all told. (Tidal is, of course, the Not-Spotify-or-Amazon choice for music streamers, just in case you forgot during the four years since anyone thought very hard about it.) The headphones feature 9mm neodymium drivers, up to 8 hours battery life, Bluetooth 4.2, and NFC.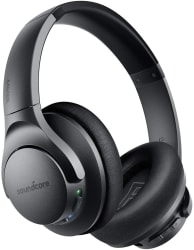 Anker Q20 Hybrid Active Noise Cancelling Headphones
Store: Amazon
Price: $49.99 EXPIRED
Shipping: Free shipping
Lowest By: $10
Expiration: August 3

RTings weren't blown away by these Anker headphones, but did praise their "improved ANC performance, great battery life, and comfortable design", noting that their "V-shaped sound profile is quite excited-sounding, making them a good choice for pop or rock music". All we know is that by clipping that $10 off coupon on Amazon's product page, you save (you guessed it) $10! They feature up to 40 hours' playtime per charge.