Depending on your circumstances, it may be either impossible, inconvenient, or inadvisable to head out to your grocery store right now, so we've rounded up five of the best food deals that you can have delivered to your door this week. They include a huge range of M.R.Es at REI, fun concoctions of fresh fruit and veg from Edible Arrangements, and also lots of meat.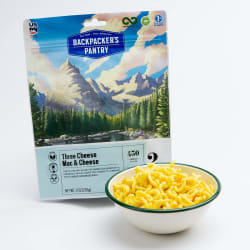 M.R.E. Backpacking Meals, Snacks, and Desserts
Store: REI
Discount:

10% off

8 or more
Shipping:

Free shipping

Traditionally the staple of the military, preppers, and lunatics, these ready-to-eat meals are now this season's must-have accessory, leaving us wannabe-artisans out here clutching our fancy Santoku knives like fools. Fools. But we can play catch-up in a quick way thanks to this stock-up-and-save deal at REI. We're not saying you've got to go out and buy a bunker to go with them, we're just saying if you like having some quick and easy non-perishables around for a social distancing camping trip or some such, now's your chance.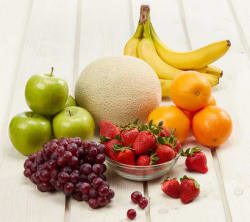 Edible Arrangement Fresh Produce
Store: Edible Arrangements
Discount: Free delivery
Expiration: April 6

If you aren't quite ready to resort to reconstituted freeze-dried curry meals just yet, we can take it in the complete opposite direction too – some extremely fancy arrangement of fresh fruit and vegetables can arrive at your door at... well, not at no expense, but at least with no added shipping costs. One of the options includes an edible donut made with a Granny Smith apple slice dipped in real, gourmet chocolate and decorated with colorful chocolate glaze and sprinkles. So.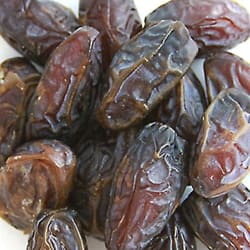 2 Setton Farms Medjool Dates 14-oz. Containers
Store: Puritan's Pride
Price: $13.99 EXPIRED
Shipping: $3.95, or free shipping w/ $25
Lowest By: $14
Expiration: April 4

We don't often give you a peek behind the hood at the metrics of our whole operation here at Castle DealNews, on account of we're a mysterious shadow corporation whose motives will only become clear with the benefit of hindsight and possibly an investigative podcast, but let me share this much with you: you readers love these dang dates. We're not sure if it was genuine enthusiasm for the dried-up fruit, or a tragic misunderstanding from the Tinder users among you whose social outings have equally dried up, but you saw "dates" in the headline and you clicked. It's a great deal, so we're not judging.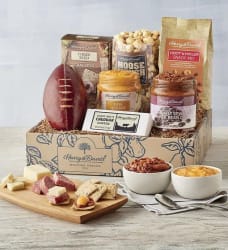 Harry & David Hometeam Snack Box
Store: Harry & David
Price:

$29.99


Shipping:

$14.50 s&h


Lowest By: $20

The shipping fee is pretty hefty here, but it's at least covered by what you're saving on the snack box itself. But none of that matters in the face of the following tangent. This set includes our favorite item ever, the football-shaped sausage. It's like the small-scale ground meat snack equivalent of Ian Malcolm's "your scientists were so preoccupied with whether or not they could, they didn't stop to think if they should" speech; fascinating in its audacity, and terrible but alluring like a car accident you can't look away from. It is excess, it is sustenance, it is devotion to an ideal for better or for worse. It is America.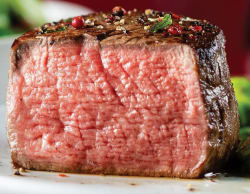 Omaha Steaks Combo Packages
Store: Omaha Steaks
Discount: Up to 60% off EXPIRED
Shipping: Free shipping
Expiration: April 4

And finally: steaks.

Apparently, I'm not allowed just leave it at that, so: these Omaha Steaks combos range in size from 14 items to a frankly incredible 62 items. They also range from tasteful wine dinner packages to enormous deliveries of several different kinds of meat, some wrapped in other meat. It's like if Ron Swanson ran a business delivering meat to Ron Swanson.