What Happens When a Store Closes?
During a liquidation sale, items are sometimes marked up before they're discounted, and the best-selling products will be gone before they hit 50% off.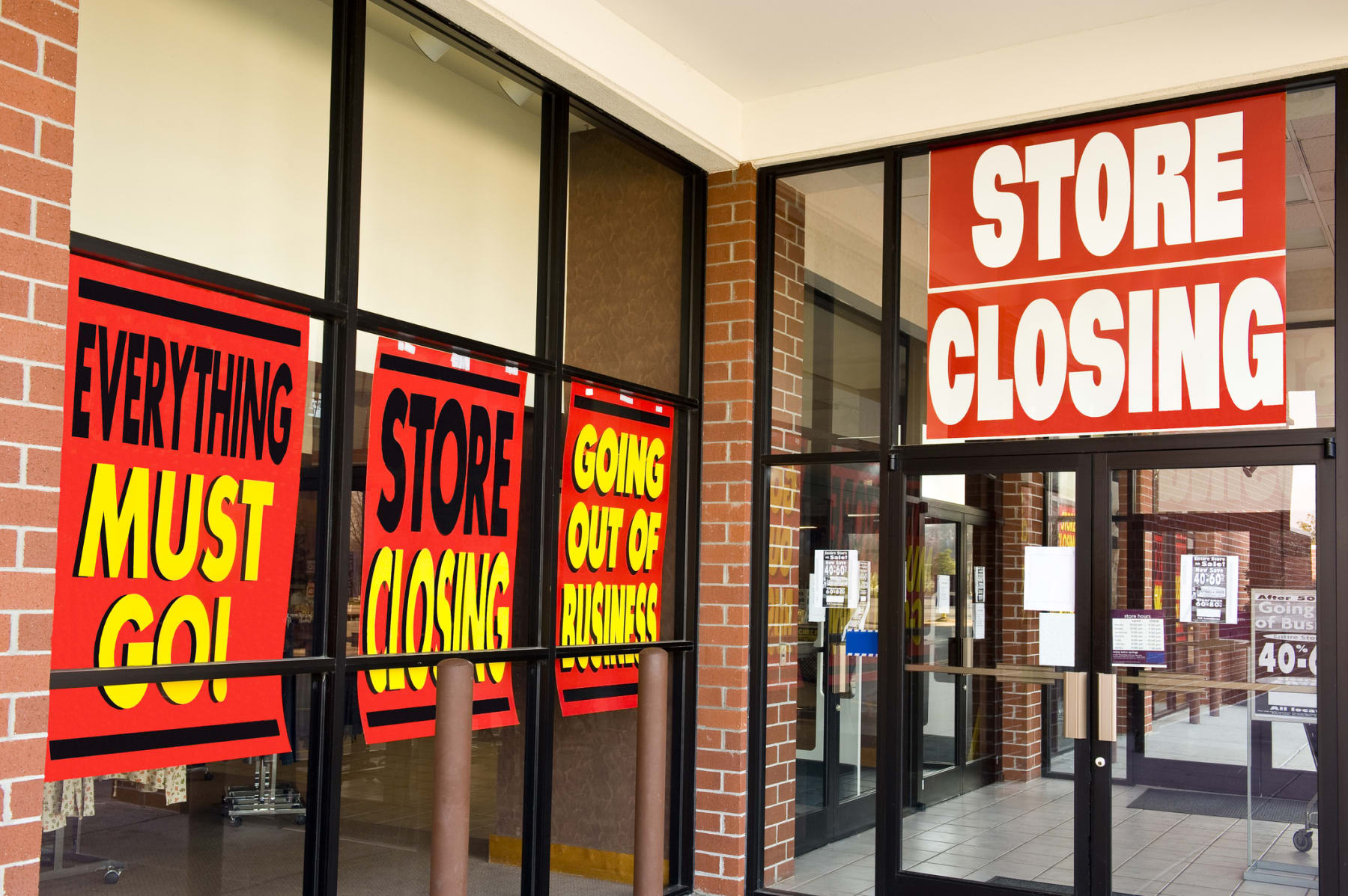 Retailers filed bankruptcy at a record rate last year. So, what does all this mean for consumers? Before you shop those liquidation sales 'til you drop, find out what's going on behind the scenes.
Here's what happens when a store closes.
More Retailers Are Closing Stores
Retailers are closing stores at an unprecedented rate. "Last year was an all-time record in store closings with about 7,000 store closures. That's up more than 200% from a year ago," says Fabienne T. Cadet, Ph.D., assistant professor of marketing at St. John's University's Peter J. Tobin College of Business.
Household names like Payless, Limited, Macy's, Sears, Kmart, and JCPenney all closed stores. The bad news continues, with some 1,000 store closings announced already this year, according to Clark.com.
SEE ALSO: Is the 'Pink Tax' Still a Problem?
The Business of Going Out of Business
Jerry Robertson is a store closing consultant. He's got more than a decade of experience working with franchises like Ace Hardware. He talked to DealNews about the process of liquidation: "Since there are different owners for each, there is no set of blueprints. I set most of the pricing to start at 13% and eventually it gets to 80% off."
Robertson notes that most sales take around five to seven weeks to complete. "I do bulk sales the last week to empty the store. Many owners donate the little that is left to a charity," he says. "Owners of multiple stores will transfer poor-selling merchandise before the sale starts from their other stores."
'I set most of the pricing to start at 13% and eventually it gets to 80% off.'
Before that last sale can happen, store owners need to make several critical decisions. "When will the store close? They should have a rough idea of how long the sale is going to last," says Robertson. "Also, they need to decide how to let customers know about the sale, and have a plan to create a shopping frenzy the first day." Robertson suggests store owners send a postcard, email, text message, or letter to customers two to four days before the big event.
But that's not all. Employees should be told about the closing a few weeks before the sale. Finally, the store will need to be closed for a couple of days to get all the merchandise and pricing set up.
When Should You Shop a Store Closing Sale?
Asked about when shoppers should approach a sale, our experts gave mixed advice. "Fifty percent is the magic price, but low-margin items like power tools can be a bargain right away," says Robertson.
However, Cadet says that "deeper discounts are staggered over the period closer to the end of the closeout sale. Consumers should wait it out."
No matter when you go, if you're shopping the liquidation of a bigger store, beware inflated prices. "There are two kinds of liquidators," Robertson explains. "The ones doing the big chains will raise the merchandise back to the MSRP and then discount, while ones doing Mom and Pop stores take the discount off the regular retail."
Sometimes it does pay to shop early — the best-selling items will be gone long before they hit 50% off.
Watch for local news stories about store closing sales. Sometimes it does pay to shop early — the best-selling items will be gone long before they hit 50% off.
Shopping expert Trae Bodge of True Trae says, "To fare even better on already low prices, you may be able to use coupons found on deal sites. But it might be worth asking the retailer ahead of time, as they may not honor such discounts during liquidation."
Not only do shoppers benefit from liquidation sales, but so do other retailers. "When BCBG Max Azria shuttered more than half of their stores last year, it wasn't just the apparel that was heavily discounted. They were also selling retail store fixtures and merchandising components," says Ray Riley, CEO of People in Progress Global, a retail human capital management company. "Any start-up retail operator should pay close attention to the news of the thousands of store closures already announced in 2018."
When a Closed Store Stays Open
Radio Shack has been beleaguered for some time now, so you're probably wondering why there are still some open stores around. "If it's in a great location and sells other merchandise not carried by Radio Shack, it can do well," Robertson explains.
SEE ALSO: Can You Get Groceries Delivered If You Don't Live in a City?
What's more, a few store closures don't mean the entire chain is dead. If just a couple of underperforming locations are closing, other stores may get some of that merchandise. You're unlikely to see truly great bargains during those store closing sales.
Finally, while retailers often give unsold items to charity, this isn't always the case. Some store owners have been known to reward loyal customers with goodies, or auction excess stock off.
Readers, have you shopped any great store closing sales lately? When do you think is the best time to check them out? Share your thoughts in the comments below!
---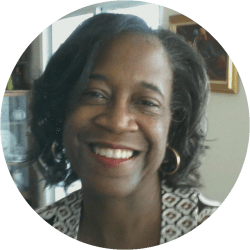 DealNews Contributing Writer
Sheryl Nance-Nash is a New York City-based freelance writer specializing in personal finance, small business, general business, and travel. Her work has appeared in The New York Times, Money, DailyFinance.com, Forbes.com, and many more.
DealNews may be compensated by companies mentioned in this article. Please note that, although prices sometimes fluctuate or expire unexpectedly, all products and deals mentioned in this feature were available at the lowest total price we could find at the time of publication (unless otherwise specified).