How to Find Herman Miller Chairs on Sale
These chairs can be pricey investments, but you may be able to score discounts as high as 30% off.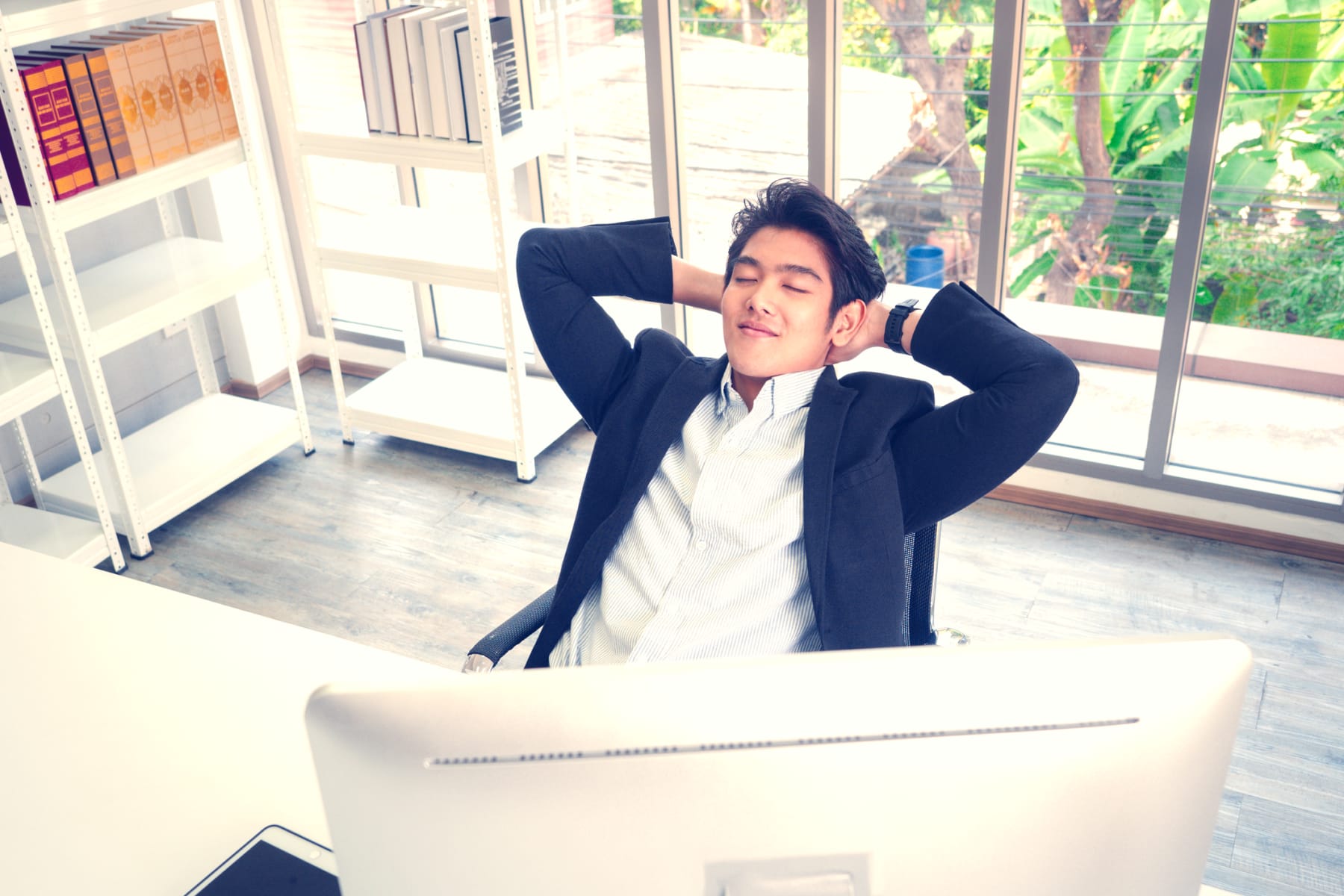 Whether you work in a traditional office setting or have turned your spare closet into a home office, you need a chair you can spend hours in comfortably. Unfortunately, there seems to be two extremes when it comes to buying an office chair: get the cheapest one and have to replace it soon after, or opt for the most expensive chair and break the bank.
But actually, there's another option: Herman Miller. While the company's chairs are on the pricier side, they're also backed by a serious warranty. And with such a good reputation in general, you can feel confident in splurging on one of these quality seats. Read on for our guide to this office-seating option, including when you can get Herman Miller chairs on sale.
Why Are Herman Miller Chairs So Expensive?
Herman Miller sells a variety of furniture for homes and workplaces. But without a doubt, the office chairs are some of their most popular products. They ranged in price from as little as $495 to over $5,000 at the time of this writing. Before you say "no way," hear us out! We lay out what makes them so expensive below, and you could find the cost is well worth it. (And remember that you can score discounts on Herman Miller chairs. We'll get to those in a bit!)
They're Highly Customizable
If you've purchased any kind of furniture online or in-store, you should be used to picking certain elements to customize, from fabric to finishes. With Herman Miller, the options extend even further depending on which chair you choose.
For instance, on some models you can select options as simple as the frame/base color, upholstery color, and the caster type. But with other chairs, you can go as far as choosing the frame/base color, material, size, back support, tilt option, arms, arm pads, configuration, seat depth, height range, and casters — usually, it's some combination of the above.
Consider using Herman Miller's chair selector tool; it'll give you three recommendations after you answer a few questions.
These features can add anywhere from $50 to $1,000 to the cost, depending on the model of chair and the customizations you choose. For example, selecting upgraded leather upholstery instead of the fabric option could make your chair $800 more expensive. It's in your best interest to read up on each feature, and only opt for the ones you know you need and that will be most helpful.
Not sure where to start? Consider using the chair selector tool from Herman Miller. You'll answer a handful of questions — that'll likely take less than a minute — and you'll be served up with three recommendations to compare and choose from.
They Have a Long Warranty
Herman Miller might not offer a lifetime warranty, but it still has a great one. While some exceptions exist, most Herman Miller products (office chairs included) are backed by a 12-year warranty. That includes parts and labor both, and when service is performed in the U.S. and Canada, the cost of that is also covered.
If you need to order service to handle a replacement or repair, remember to have these things available:
A clear picture of the manufacturing label
A description of the issue
A photograph clearly identifying the product as well as the issue
If you can't see the manufacturing label, or it's damaged, you should contact the retailer you purchased the chair from. They can then provide you with the information you need to use in place of the label, including the complete product number, FO number, and the manufacture date. Additionally, if you need a close-up picture to document the issue, plan to send two photos — one of the product as a whole and a second showing the damaged area.
They're a High-Quality Option
If you've looked into purchasing a new office chair, odds are you've seen Herman Miller on various "best chairs" lists, including those on sites like Wirecutter. In addition to positive word-of-mouth, we think the warranty alone should speak for the chairs' quality. It's hard to believe a business would back a shoddy piece of equipment with a 12-year warranty, because they'd end up having to replace units more often than is ideal.
SEE ALSO: Want to Buy Furniture Online? Here's What You Should Know
Additionally, the Herman Miller company has been around since 1905. It was founded then under the name Star Furniture Company in Zeeland, Michigan, but it's carried the Herman Miller name since 1923. With that kind of longevity, it's no surprise that the company's reputation is so outstanding.
What Are the Most Popular Herman Miller Chairs?
Herman Miller offers plenty of different furniture options, including somewhere around 30 different office chairs. But by and large, workers seem to flock to two of them the most: the Aeron chair and Embody chair.
Aeron Chair
Hands down, the Aeron chair is the most popular Herman Miller office chair. First introduced in 1994, the Aeron was called a "dotcom throne" by New York magazine, according to Wired. Though it was rebuilt in 2016 — for the better — Aeron remains one of the most in-demand office seating options. It's the chair I own, and I can honestly say I've never had an office chair this comfortable. It's a good thing these are made to last, because I can't imagine going back to a cheap office store seat after sitting in an Aeron.
Shoppers have been able to find Aeron chairs for sale since 1994, and they remain one of the most in-demand office seating options.
Embody Chair
While the Aeron offers mesh seating and a variety of features to customize, the other highly popular Herman Miller chair is the Embody. This is probably what many of us picture when we think of a traditional office chair, as it features an upholstered seat in a variety of colors and casters to easily move around your work area. You can customize the frame, base, and upholstery color on the Embody chair to ensure it fits your design preferences. Plus, the chair is made of at least 44% recycled materials and is itself up to 95% recyclable, according to Herman Miller.
When Can You Get Herman Miller Chairs on Sale?
Herman Miller chairs are definitely an investment. But what if you can't afford — or don't want — to shell out that kind of cash when you need a new chair? Do Herman Miller chairs ever go on sale?
Shop During Herman Miller Office Chair Sales in the Fall and Winter
Hoping for a Herman Miller Aeron sale? Or an Embody chair sale? If you want to shop Herman Miller itself, you'll have the best luck finding a sale during the fall and/or winter months. Plan to purchase during the last few months of the year, or in January at the latest, if you want to buy direct. Historically, we've seen Herman Miller offer 15% off sales as frequently as every month from August through November. You may also get the chance to score as much as 30% off, as well. We recommend signing up for the email list, so you can be alerted when the sales begin.
Shop Around All Year
If you're not planning to shop direct from Herman Miller, you may have to check out other sites on a semi-regular basis. For instance, we've seen Amazon list a few deals on Herman Miller chairs, and have found several offers on eBay for open-box models. However, these don't pop up in any kind of predictable pattern. Last year, the deals we saw on Amazon occurred in July, while eBay listed them in October, November, and December, and then in February 2021. Perhaps the easiest way to monitor these kinds of offers is by creating an alert.
SEE ALSO: 6 Work From Home Tips
Note that if you're planning to buy from anyone but Herman Miller, your customization options could significantly decrease. For example, the two Amazon deals on the Aeron chair last year only applied to sizes A or B, and to one color. The chairs were also noted as being "fully loaded," so if you aren't interested in some of those features, you likely won't be able to opt for standard arrangements to save money if you purchase from Amazon.
You'll find the same situation with the offers on eBay. That is, specific arrangements will already be selected. So if you're picky about your seating, this might not be the way to go. Additionally, by purchasing elsewhere, you won't have the advantage of the 12-year Herman Miller warranty. Just a few things to keep in mind as you begin to shop around!
Where Should You Buy Herman Miller Chairs?
Herman Miller items can be difficult to shop, especially if you aren't around a physical store that lets you test them out before purchasing. As such, you have a few options to consider when getting ready to buy a new chair.
Check With Authorized Retailers
The Herman Miller website has a selection of tools available, should you need to decide where to buy and don't want to rely on a big e-tailer. For instance, you can check out authorized retailers to see if any are in your area. These retailers often carry items in-store, so you can try before you buy, but also have the ability to order online.
Look Into Certified Dealers
Certified dealers are similar to authorized retailers, but they're usually geared toward businesses rather than individuals. This is where you want to check if you're planning to buy multiple items for environments like health care, government offices, or standard business setups.
Want to try Herman Miller chairs before you buy? You may be able to at an authorized retailer or certified dealer.
However, just because the dealers typically focus on business purchases doesn't mean you need to skip over them. My husband and I were able to make an appointment with a certified dealer in our area, as no retailers were available. We were able to try out the Aeron chairs in person and even ordered them through the dealer, as well. They took a few weeks to arrive, but when they did, we were able to go to the local warehouse and pick them up, as we wanted to avoid an extra freight delivery fee.
Shop Online at Herman Miller
The easiest place to shop for a Herman Miller office chair is at Herman Miller itself. Many selections will qualify for free shipping, so that's one less cost to worry about. Additionally, if you purchase a chair online and aren't happy with it, you have 30 days to initiate a return for full credit. As an added perk, there's a good chance your chair will arrive fully assembled; you only have to roll it out of the box before being able to try it out. If you do have to assemble anything, it should be a minimal amount.
Shop Third-Party Sites
If you're less picky about customization and more interested in just having a high-quality chair, then shopping a third-party site could be the way to go. This doesn't mean you should look for shady websites with suspiciously low prices — instead, rely on sites like Amazon and eBay. Just be sure to find trusted sellers with good ratings — and remember if it seems too good to be true, it probably is.
SEE ALSO: The Best Home Office Setup Ideas to Try Today
You'll want to check return policies and warranties when buying from third parties, in case you do need to send the chair back. And if it arrives damaged or you notice problems after using it, you'll want to know if there's any kind of warranty to cover the situation.
How Much Do Herman Miller Chairs Cost?
Prices will vary based on the model and customization options you choose, so keep that in mind when shopping for Herman Miller chairs.
What's the Average Price of a Herman Miller Chair?
Prices on Herman Miller office chairs start as low as $495, but on average you can expect to spend around $1,500, depending on the model and features you choose. However, the cost can go way over that — the highest price we noted at the time of this writing was an astonishing $5,195. Many consumers probably can't fathom paying that kind of money for a single office chair, no matter how excellent it is. The good news is that's not what you'll pay for the most popular options.
Expect to spend around $1,500 on average for a Herman Miller chair, depending on the model and features you choose.
If you're seeking out Aeron chairs for sale, prices start at $995 and go as high as $1,895. If you prefer the Embody, you can expect to pay between $1,495 and $1,895, depending on the options you select. Those are regular prices, too, so if you shop during a Herman Miller office chair sale, you'll probably pay less. While these are still pricey options compared to what you'll find at your local office supply store, at least they're not at the top of the pricing tier.
What Kinds of Discounts Can You Expect?
Speaking of shopping during a sale, you might be wondering what kind of discount you can even expect on Herman Miller chairs. Essentially, the discount is going to vary by where you shop.
Herman Miller itself often offers discounts from 15% to 30% off. That could mean you'll pay around $1,300 for that premium Aeron or Embody setup. If you prefer to shop at Amazon, you can generally expect to save around $200 compared to the list price. And if you're looking at open-box models on eBay, discounts will also vary; however, we've seen Aeron chairs for sale for as little as $399 before. We've also seen the same chairs priced at $444, so the savings are definitely there to be found.
Readers, are you interested in Herman Miller chairs? Which one would you buy? Let us know in the comments below!
---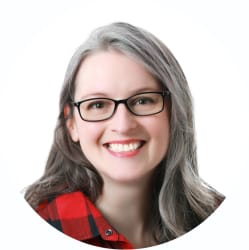 Senior Staff Writer/Consumer Analyst
Julie's work has been featured on CNBC, GoBankingRates, Kiplinger, Marketwatch, Money, The New York Times, Real Simple, US News, WaPo, WSJ, Yahoo!, and more. She's extolled the virtues of DealNews in interviews with Cheddar TV, GMA, various podcasts, and affiliates across the United States, plus one in Canada.
DealNews may be compensated by companies mentioned in this article. Please note that, although prices sometimes fluctuate or expire unexpectedly, all products and deals mentioned in this feature were available at the lowest total price we could find at the time of publication (unless otherwise specified).