What Goes in a Fishing Starter Kit?
You only need a few basics, but a handful of additional items can make your new hobby even more enjoyable.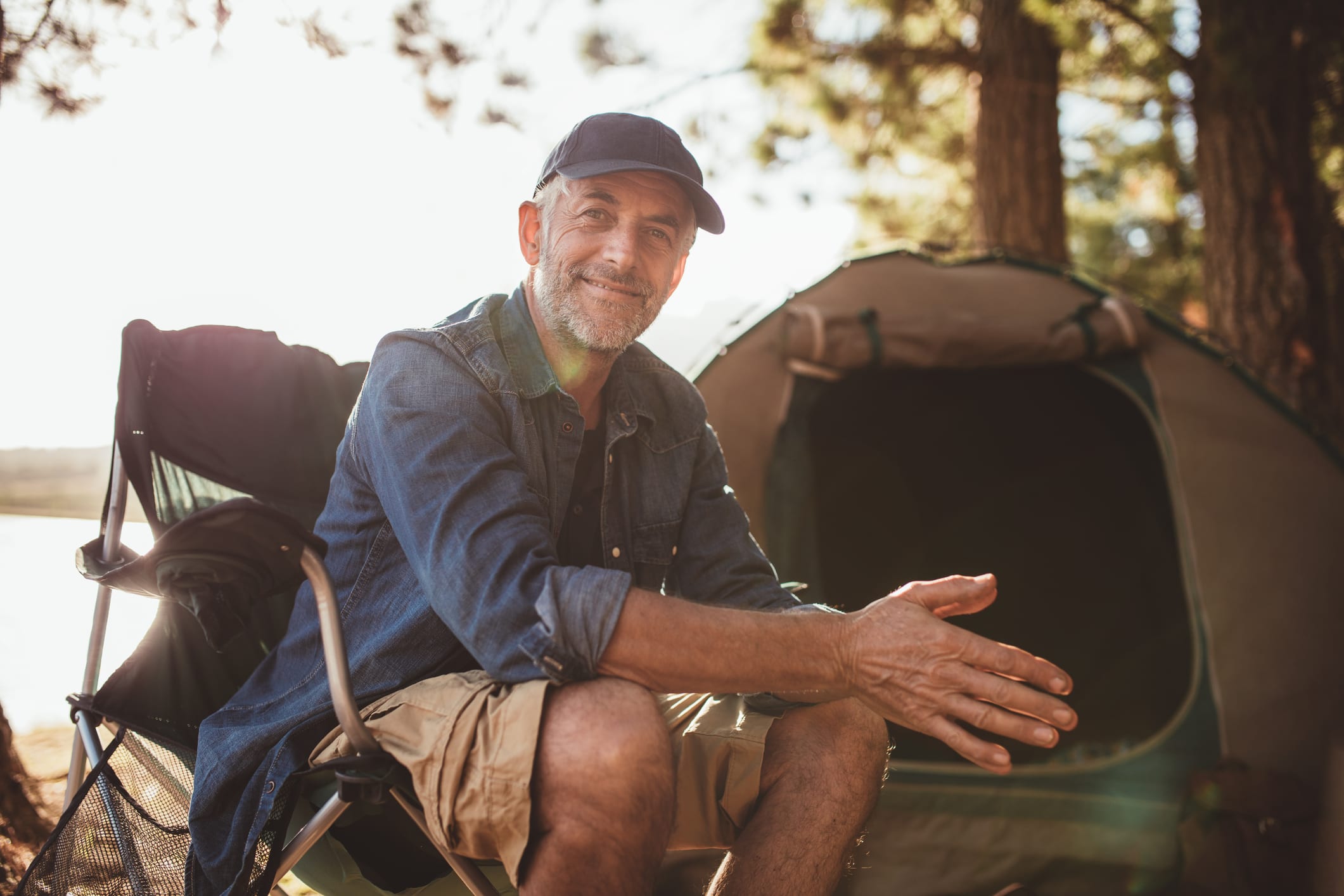 As temperatures begin to warm up, outdoor enthusiasts will be looking for an excuse to take in fresh air. If you're trying to decide on a new hobby, know that fishing can be a relaxing way to spend time this summer.
SEE ALSO: How to Buy Camping Equipment and Hiking Gear
But if you aren't an established fisher, you might be wondering what beginner fishing gear you should get. Fortunately, we've interviewed a person who's familiar with the process, and he's provided a ton of advice for those just starting out.
How to Build a Fishing Starter Kit
Maybe you only want to dip your toe in the water, so to speak. In that case, a very basic fishing kit with a few necessities will be all you need at first. But if you're certain you're into fishing for the long haul, you might want to take the time to build an extensive kit before you begin. However in-depth you're tackling your new hobby, you need to start with these three items:


Joe Hopkinson, Director of Engineering at DealNews and our resident fishing expert, says you should consider the size of fish you're aiming for before settling on supplies. "The bigger the fish you're trying to target, the heavier the rod, reel, and line need to be," he notes. He adds that a light or ultralight rod-and-reel combo will work just fine for beginner fishing gear.

Additionally, if you're planning to use bait, you'll need bobbers, hooks, and your bait of choice. And "if you're using lures, they'll already come with a set of hooks on them," according to Hopkinson. Before you choose your type of bait, it pays to research the food sources for fish in the area; you want the bait to match it so the fish will be enticed to bite. "For wary fish, if your fake food doesn't look like food they'll eat, it's ignored," Hopkinson says. Regarding fishing equipment for beginners, he notes that small minnow or worm lures are easy to use, as are worms or minnows for bait.

'The bigger the fish you're trying to target, the heavier the rod, reel, and line need to be.'

You'll need something to keep all your supplies in, too. Tackle boxes can be useful because they tend to have plenty of compartments for sorting. However, they need to be portable and light for easy carrying, as most people have to walk at least a short distance to their fishing spot. If you don't want to carry a tackle box, you can opt for a sling pack instead. These are worn like backpacks, and can be swept around to your front when you need to dig out supplies.

The last necessity — but one that's just as important as basic fishing gear — is a license. TakeMeFishing.org offers state-by-state resources for obtaining a fishing license; tips on how to fish; as well as info on freshwater, saltwater, fly, and ice fishing. It also has an interactive map that can help you find local fishing spots.
What Other Basic Fishing Gear Is Good to Have?
While the above list features fishing equipment for beginners, the items below are good to have if you want more than the bare-minimum fishing gear — and are confident you'll make fishing a new hobby. These products aren't required, but they can certainly make life easier.
Nail clippers or nippers for cutting fishing line
Pliers or hemostats to help de-hook fish
A first-aid kit (just in case)
Extra fishing line
Extra lures and hooks
Sunscreen
Bug spray
Water and snacks
You may also want polarized sunglasses, which can help you see better on the water by reducing glare. They also provide protection from flying metal.
SEE ALSO: The Ultimate Buying Guide
Additionally, consider further sun protection in the form of a wide-brimmed hat and even ultraviolet-blocking clothing. Sunscreen is important to wear, but forgetting to reapply it can be easy when you're fishing.
If you're planning to keep the fish you catch, you'll need a cooler and ice to put it on, too.
What Should You NOT Do When Fishing?
Want your outing to be as pleasant as possible for you, the fish, and other fisherfolk? Then make sure to not do the following things.
Fall for Gimmicks
Fancy "'catch fish easy' baits, lures, etc., are not worth the money they cost," according to Hopkinson.
Be a Jerk
It's important to clean up after yourself, Hopkinson notes — don't leave any trash lying around, and be sure to remove any snippets of fishing line, as they're often not environmentally safe.
Be Too Rough
If you're practicing catch and release fishing, it's important to be especially gentle with the fish. Hopkinson says you should "try to wet your hands before picking them up out of the water, so you don't damage them."

Another thing Hopkinson recommends when catching and releasing is crimping the barb on your hook with pliers, as it's less damaging to fish.
Play With the Fish Too Long
Yes, exhausting fish can help you catch them. But if you're planning to release the fish, that exhaustion can contribute to the likelihood of them dying after you let them go.
Invade Other People's Bubbles
This piece of advice protects you as much as the people around you — you don't want to cast too closely to someone and accidentally get a hook in them. And you certainly don't want that to happen to you.
Forget to Clean Your Gear Afterward
Some bodies of water have invasive plant species, so it's important to thoroughly clean your gear after fishing in those places. The last thing you want is to propagate that growth in other waterways.
Release Live Bait Into the Fishing Area
If you brought live fish as bait from elsewhere, don't assume you can just dump it in the pond when you're done fishing. It might not fit the local environment, and could end up causing issues.
Trespass
This should go without saying, but pay attention to signs, abide by local laws, and make sure your fishing license is valid.
Tips For Fishing Success
Timing and location are important when fishing, as is preparation. The following tips can make your fishing experience better.
Fish in the early morning or evening. Aim for a time when the water will be cooler, as that's when fish tend to be eating near the surface rather than deeper in the water. Also beware of it being too hot or too cold, as fish are less likely to be active in those conditions.
Fish near weedy areas. Fish seek protection in weed banks or other structures, so they're good places to try to lure fish out.
Practice your knots before your trip. Have your knots perfected — or at least be comfortable with them — before you head to your fishing destination.
Carry extra hooks and lures. There's a chance you'll lose hooks or lures because they'll get caught on vegetation as you're casting. Once you're more comfortable with how to cast and fish, you'll be less likely to lose these little necessities. Until then, be sure to have extras on hand so you don't have to cut your trip short.
Readers, what would you put in a fishing starter kit? Let us know in the comments below.
---
Senior Staff Writer
Julie joined DealNews in 2015. Her work has been featured on MSN, Business Insider, Lifehacker, The Motley Fool, GoBankingRates, and Moneyish. In her spare time, she enjoys baking sweets, reading thrillers, and listening to an ever-growing list of podcasts.
DealNews may be compensated by companies mentioned in this article. Please note that, although prices sometimes fluctuate or expire unexpectedly, all products and deals mentioned in this feature were available at the lowest total price we could find at the time of publication (unless otherwise specified).