Brick-and-Mortar Stores Are Closing: Here's What You Should Know
The coronavirus pandemic has wreaked havoc on many retailers, and they could offer deep discounts during their liquidation sales.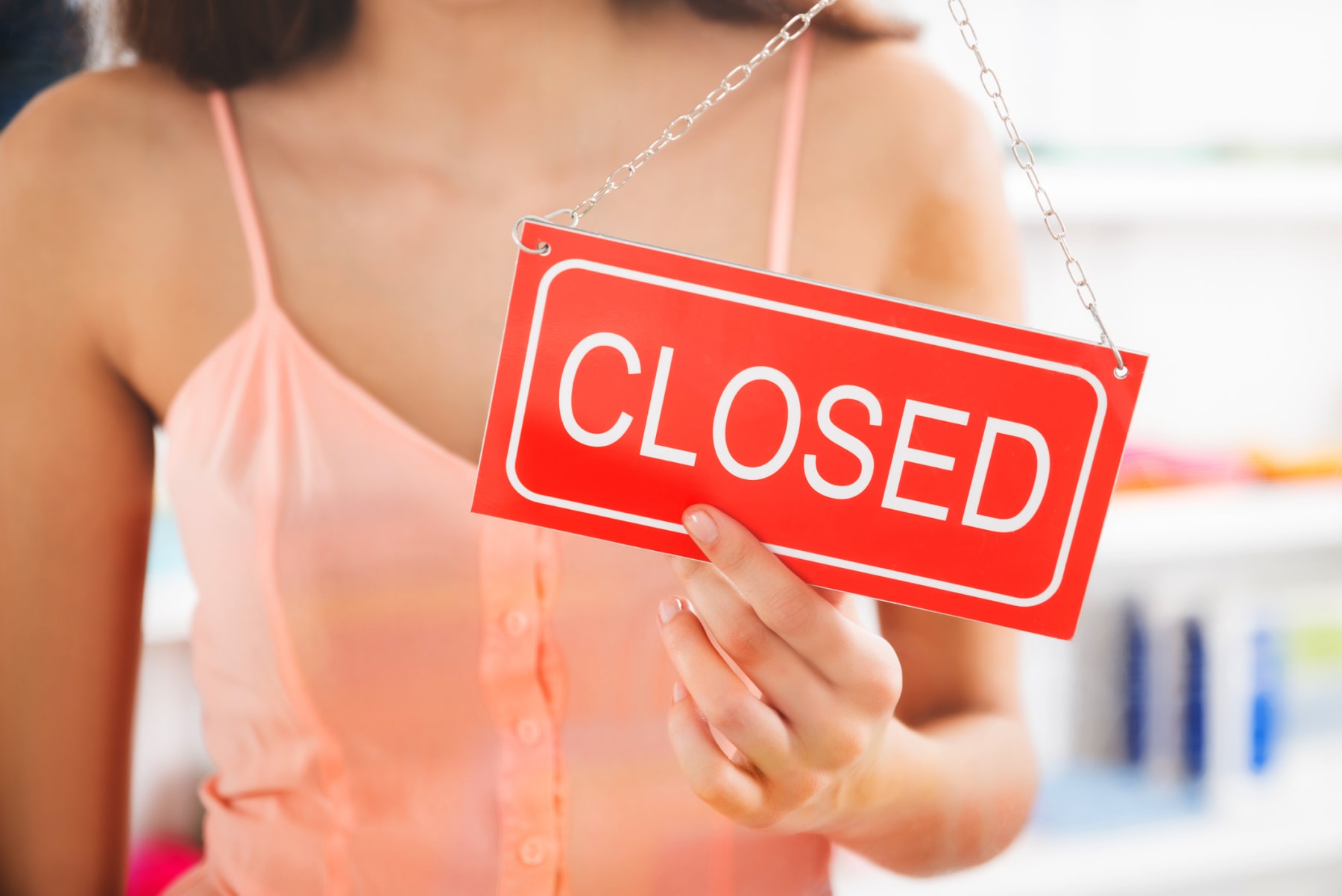 Many big-name stores were already in trouble at the start of 2020, but now we're months into the coronavirus pandemic, and it's escalated the problems of some of these retailers. Consequently, more stores are preparing for closing sales. But before you scour the aisles for can't-miss deals, check out our guide on what to know about brick-and-mortar store closings.
What's the Difference Between Store Closings and Liquidation?
Though you might hear the terms "store closing" and "liquidation" used interchangeably, they're generally not the same thing. Here's what they mean:
Store closing: Typically refers to an entire chain closing down, or a group of stores within a chain closing


Liquidation sale: This type of sale usually happens at single stores that are permanently closing
Before you shop a sale, it's important to know which type of event is occurring, as it'll affect the items for sale, discounts, and return policies.
What Does It Mean When a Brick-and-Mortar Store Closes?
If a store is legitimately going out of business, that pretty much means it's closing for good — at least for the time being. If a certain location is just having a liquidation sale, then odds are other locations will remain open, and that particular store is trying to sell off inventory.
Even if a chain wholly disappears, the truth is there's no guarantee it'll stay gone. By now you've probably heard that Toys"R"Us closed its U.S. stores in 2018, but in June 2019 reports popped up about Toys"R"Us making a comeback. Sure enough, a brick-and-mortar location opened in New Jersey last November, the Toys"R"Us website is back in operation now, and if you want to make a purchase, the site directs you to Target so you can actually buy the item.
When Will You See Deals at Closing Sales?
Discounts start as soon as the store can roll them out, if a retailer is closing all locations. For instance, Pier 1 Imports is beginning store closing sales when stores are able to reopen post-pandemic shutdown. However, sale timing can vary based on when locations are set to close; if you know a store is going out of business, give your nearest one a call to see if they can confirm when their sale will begin.
It's worth paying attention to these sales right from the start, too. There's always a chance that an early deal could be worth grabbing, so when a store closing sale begins, check it out.
Should You Stock Up at Brick-and-Mortar Stores' Closing Sales?
There's no easy answer to whether you should stock up at store closing sales. It depends on what kind of store it is, what merchandise it sells, and whether or not you need or can use their items. Let's say you're considering a store-exclusive type of product. If you'll miss it when the store is gone, stocking up might be worth it, particularly if the discount is notable.
Speaking of discounts, it's important to remember they tend to get better as sales go on. While deals start as soon as a sale rolls out, early offers tend to be lackluster, and can be as low as 13% off. With mediocre discounts like that, it might not even be worth roaming the aisles at the beginning of a sale; however, as time goes on, discounts definitely become deeper. At the same time, inventory also becomes depleted, so there's a sweet spot for when to shop — the hardest part is finding it.
If you have gift cards for a brick-and-mortar store that's in trouble or going to be closing, spend 'em now while you can.
One of the biggest things to remember when shopping a store closing sale is that typically all sales are final, and merchandise is sold as is. You might be able to find a very deep discount on a floor model, for instance, but if the item is damaged or defective, and you don't find out until you've already purchased it, you're stuck with a dud.
Additionally, if you have gift cards on hand, it's better to use them as soon as possible — retailers often limit how long you can use the cards when they're closing. For instance, when Toys"R"Us declared bankruptcy in 2017, it conducted business as usual for several months afterwards. But then in March 2018, the news hit that Toys"R"Us would stop accepting gift cards within 30 days.
Our advice: If you have gift cards for a store that's in trouble or going to be closing, spend 'em now while you can.
What Can You Expect From Other Stores?
Just because one type of store is closing doesn't always mean all retailers within that category are in trouble. For instance, certain gym chains are shutting down locations right now, while others like Orangetheory are reopening studios all over the nation. If you have a favorite chain of any type, it's best to follow the news about it specifically. If it's closing, there's likely to be a press release or FAQ page to provide insight.
Is It Okay to Shop Right Now?
If you're concerned about the pandemic, the biggest thing to consider is whether or not your area has lifted any lockdown orders. Be sure to follow your local laws and protocols, and then take your own precautions. The World Health Organization and Centers for Disease Control and Prevention recommend wearing a mask, and explain how to do so correctly.
SEE ALSO: Can You Shop a Store Closing Sale Online?
We recommend following health guidelines relating to the pandemic, and if you feel unsure about shopping in person, check to see if you can shop a store closing sale online. If you can't, the savings may not be worth the health risks, anyway.
Is It Better to Save Rather Than Spend at This Time?
This question of whether to save or spend depends on your personal financial situation. It's never a good idea to spend beyond your means or blow your budget on purchases you don't need. If you'd feel more secure saving money right now, then there's no reason to worry about shopping a store closing sale, especially if it's not offering any items you need. If you feel okay spending, our advice remains the same:
Don't spend beyond your means
Be sure to consider return policies
Ask yourself if you really need the item
Keep in mind that brick-and-mortar store closings aren't the only source for most items, either. Odds are you'll be able to find the same item or a similar one elsewhere, so if you don't feel comfortable purchasing now, you likely won't be totally out of luck.
Readers, do you shop brick-and-mortar stores' closing sales? Which ones are you planning to shop in the near future? Let us know in the comments below!
---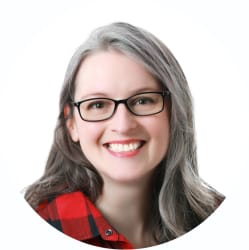 Senior Staff Writer/Consumer Analyst
Julie's work has been featured on CNBC, GoBankingRates, Kiplinger, Marketwatch, Money, The New York Times, Real Simple, US News, WaPo, WSJ, Yahoo!, and more. She's extolled the virtues of DealNews in interviews with Cheddar TV, GMA, various podcasts, and affiliates across the United States, plus one in Canada.
DealNews may be compensated by companies mentioned in this article. Please note that, although prices sometimes fluctuate or expire unexpectedly, all products and deals mentioned in this feature were available at the lowest total price we could find at the time of publication (unless otherwise specified).