Whether it's a smart assistant, a security hub, a smart lighting setup, or one of the many other home automations on offer, these are our picks for the best smart home deals available right now.
Best Smart Power Deal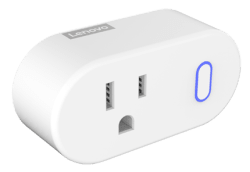 Lenovo WiFi Smart Plug
Store:
Lenovo
Price:
$8.99
Shipping:
Free shipping
Lowest By:
$1
Were He-Man, erstwhile star of the new Masters of the Universe cartoon on Netflix, to moonlight as a Lenovo WiFi Smart Plug, you might hear him occasionally bellow "I HAVE THE POWERRRRRR!!!!! Until you turn it off via the app. Then I no longer have power. That's what a smart plug is all about. Also, has anyone seen my big cat?" It is also likely you'll hear him wail "HEYYEYAAEYAAAEYAEYAA".
Top Smart Gadget Deal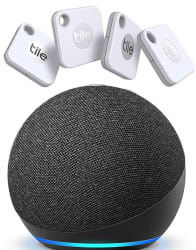 Tile Mate 4-Pack w/ Echo Dot
Store:
Amazon
Price:
$79.99
Shipping:
Free shipping
Lowest By:
$5
It's simultaneously hilarious, bewildering, and terrifying to watch a large percentage of people invent out of whole cloth new and interesting ways the elite are apparently tracking us using 5G, vaccines, and a special "Orbital Eye" they stuck to the bottom of the ISS using twine and Krazy Glue, when really the answer to "how are they tracking us?" is we buy tracking devices, attach them to our ever-present belongings like keys, phones, and wallets, and then go about our days as normal, in this case having saved $5 on a bundle of four such devices, and also a smart assistant.
Best Smart Lighting Deal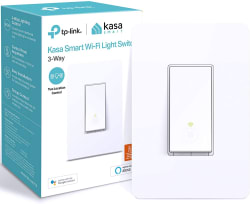 TP-Link Kasa Smart WiFi Light Switch
Store:
Amazon
Price:
$16.61
Shipping:
Free shipping w/Prime
Lowest By:
$2
"TP-Link" is, I think, what you do when you don't get any Halloween candy from a certain Hyrule hero, but it's also some manner of brand name, and it is in this latter context we find this smart light switch. You can presumably guess what it does, but just in case, look up at your nearest lightbulb, and imagine you could control it using the power of your mind, instead of via an already-quite convenient light switch, then go back and replace "your mind" in that sentence with "an app, or an Alexa or Google Assistant smart assistant".
Best Smart Doorbell Deal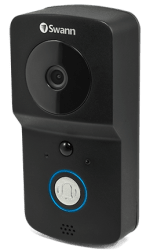 Certified Refurb Swann Wire-Free 720p Smart Video Doorbell
Store:
eBay
Price:
$59.49
Shipping:
Free shipping
Lowest By:
$61
There is no gadget's orifice into which we will not stick a camera these days, and this Swann doorbell is no exception. This refurbished model will let you peer at callers, and catch parcel-snatchers in the act, all at a hair under half-price. It features an 80° field of view, and night vision up to six feet.

This is a certified refurbished item backed by a 2-year warranty from Allstate.