Where to Buy a Generator if You Want Power on Demand
Home improvement and hardware stores carry lots of these machines, but your retail options don't end there!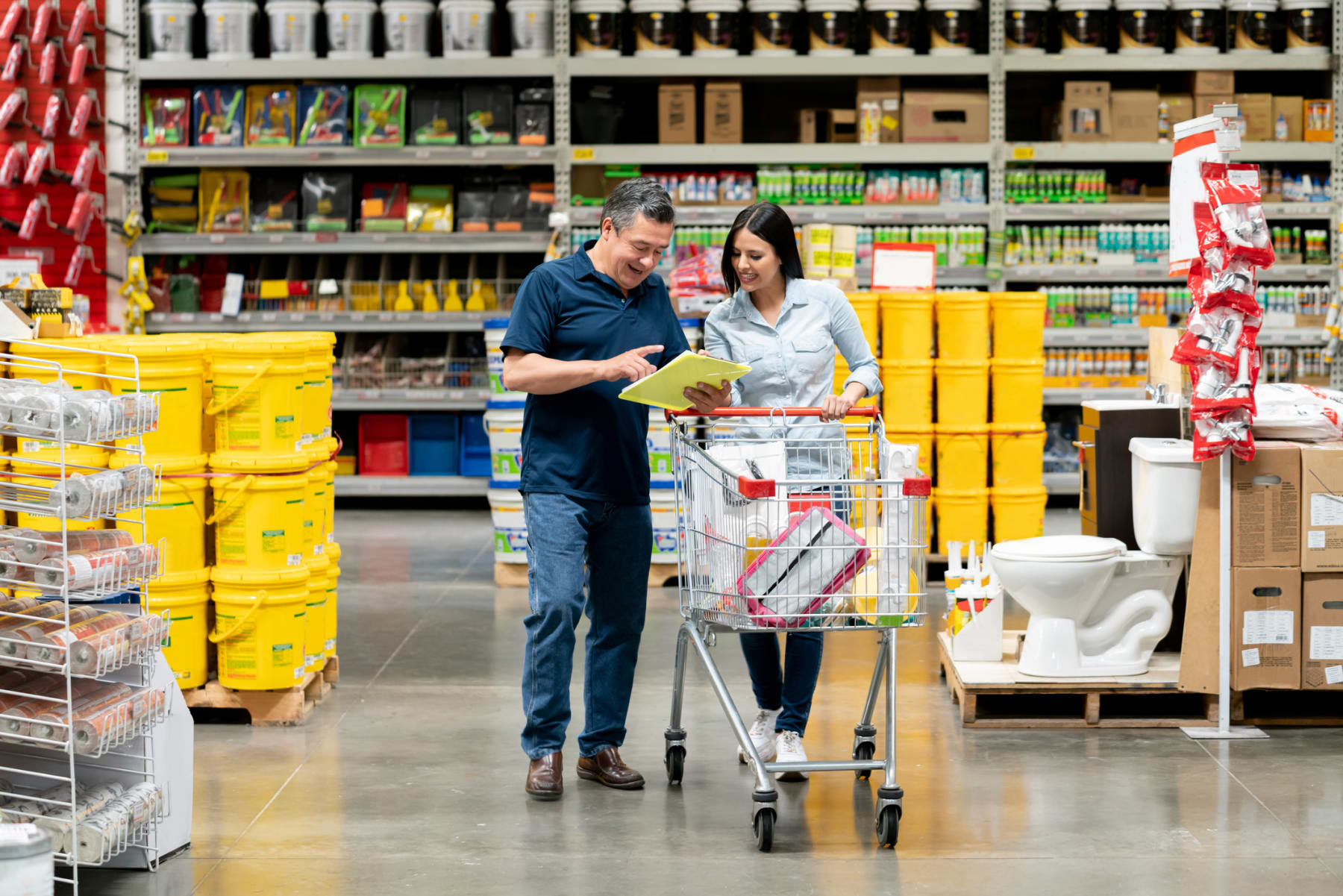 When it comes to shopping for home appliances, it may seem pretty obvious what you need to look for: a refrigerator, a washer and dryer, a stove, maybe a water heater and a microwave. A machine many households don't consider, though, is a generator. And that's a shame. In fact, there are plenty of reasons why you need one.
When preparing to purchase one of these appliances, you need to consider what you want it to power, how often you lose electricity, and what your budget looks like. And you'll want to learn more about the best generator brands. But in addition to those, you may be wondering where to buy a generator — fortunately, there are more retail options than you might expect.
Where to Buy a Generator
Home Improvement Stores
If you're thinking about the best place to buy a generator, odds are home improvement stores like Lowe's and Home Depot come to mind. The good news is that you'll have a pretty similar experience when shopping for generators at these two retailers.
You'll find generators listed under "outdoor power equipment" at Home Depot, and under "outdoor tools and equipment" at Lowe's. Along with the similar names, you'll also find similar category breakdowns, including the following:
Portable generators
Inverter generators
Solar generators
Whole house generators
Battery generators
Quiet generators
Both retailers also offer the ability to shop by fuel type and select features, such as carbon monoxide sensors. Additionally, you'll also find similar prices, with the most affordable options generally around $120 to $130, and the most expensive models starting around $2,000. There will be some variability, so shopping around is a must!
The most affordable generators at Lowe's and Home Depot generally start around $120 to $130.
If you're new to generator shopping, know that Home Depot offers a handy guide to choosing the right size of generator, with more in-depth explanations of these appliances. It'll also lead you through calculating generator sizing and how to figure out how much power you need. The Lowe's generator page offers a condensed version of a calculating guide, but there are also guides to portable and standby generators to help you make your decision.
Hardware Stores
Hardware retailers tend to focus heavily on tools. They may have some decorative gardening items or gardening equipment, but tools remain the main focus. If you're considering shopping one of these stores, Northern Tool, Tractor Supply Co., and Ace Hardware are all solid options.
While these retailers may have similar inventories, prices do vary — sometimes greatly. For instance, at the time of this writing, generators cost as little as $260 at Northern Tool, $170 at Tractor Supply Co., and $460 at Ace Hardware. Additionally, out of those three, Ace had the smallest selection, while Northern Tool had the largest and Tractor Supply Co. fell in the middle. The generator category at these stores also included accessories — things like cords, plugs, and switches.
Big Box Retailers
Big box stores are definitely 1-stop-shop kinds of places — and Target and Walmart are two excellent examples. Target has a fairly small collection of generators compared to Walmart — at the time of this writing, their numbers were 38 and 1,000-plus, respectively — and search results for both include accessories, as well. If you're hoping to pick up a generator while doing your weekly grocery shopping at Target, odds are you'll be out of luck. All the options we saw were not in stores. Even so, most sported free standard shipping, so as long as you purchase a generator from Target long before you need it, you should be fine!
SEE ALSO: 6 Reasons Why You Need a Portable Power Generator
Walmart is a little bit different, though. Not only does it have a significantly bigger generator selection than Target, it also splits the machines into similar categories to the home improvement stores for easier searching. That being said, we found very few generators available in Walmart stores, so this is another retailer where you'll probably have to have the item shipped to you rather than buying in person.
As for prices, even though Target might not feature as many models to shop, its prices are comparable to other stores, with generators starting around $300. Walmart, meanwhile, has starting prices of under $100, albeit for smaller models.
Sporting Goods Stores
You can buy practically everything you need for the great outdoors at sporting goods stores, so it should come as no surprise that they carry generators! What is surprising, though, is that not all of these specialized retailers sell the machines. In fact, we only had luck with a few of the ones we checked.
You'll likely be limited to portable generators if you shop at sporting goods stores.
Additionally, Bass Pro Shops owns Cabela's, and both retail chains have basically the same selection, so they're better off being combined when discussed as a solution to where to buy a generator. But they're not the only outdoor game in town. Sportsman's Warehouse and Camping World are alternatives that sell generators alongside the usual outdoor gear.
Remember this if you're planning to shop these kinds of retailers, though: these stores sell equipment for outdoor activities, so you're likely only going to have portable generators to choose from. If you need a device that's more substantial, consider shopping elsewhere. As for pricing, it's no surprise we saw Bass Pro Shops and Cabela's have the same models from as little as $300. At Sportsman's Warehouse, meanwhile, you can expect to pay at least $300, as well, and at Camping World you can expect starting prices of around $200 or a little less.
And at Least One Electronics Store
While the retailer types we've covered make sense when you're searching for where to buy a generator, one store you might not think of but should definitely check is Best Buy. Yes, Best Buy generators are a thing! The electronics retailer has the smallest selection of all the stores we're covering, and prices are comparable. So if you need a small portable generator and can't find one elsewhere, Best Buy might be the best place to buy a generator in your situation. At the time of this writing, the generators there started around $300.
Other Things to Consider Before You Buy a Generator
Your biggest considerations when deciding where to buy a generator will likely be what type you need and what stores carry it. But there are other factors you shouldn't overlook, like return policies, shipping costs, and sales.
Return Policies
Like with any other appliance, there's a chance you could end up with a generator that's a dud. Or you could just find that the model you purchased doesn't suit your needs like you thought it would. In that case, you may want to take your new generator back to the store; and being able to do so without trouble hinges on your knowing the return policy of the retailer.
SEE ALSO: 24 Items Worth Buying on the Northern Tool Website
Before you add an item to your virtual or real-world cart, make sure you know if you'll be able to return the product and what the process would entail. Remember that generators on clearance could be final sale items, for instance, so while you might get a great deal initially, you could end up having trouble if you need to get rid of the item.
Shipping Costs
In most cases, buying a generator online will probably come with free shipping. However, that might not always be the case, so be sure to read the fine print before you buy. Even if the generator ships for free, if you have to return it by shipping it back to the store, you may end up having to pay for that return shipping. And depending on how large the generator is, that could end up costing you a pretty penny. When shopping online especially, try to factor return shipping costs into your budget, just in case.
Store Sales
Obviously, you'll want to get a deal no matter where you buy a generator. And that can mean watching for noteworthy sales. For instance, you may find better savings around bigger holidays, so keep an eye out around Memorial Day, the 4th of July, and Labor Day, especially at retailers like home improvement stores and sporting goods retailers. And if you want to shop big box stores, you may be better off watching a particular model for a price cut. While these types of retailers can include generators in their sale events, in some cases they might not, due to the machines being sold by third-party vendors.
Check and see if your state offers a tax holiday for disaster preparedness items.
Another type of event to keep in mind is tax holidays. Many U.S. states offer tax free weekends, and while not all of them include disaster preparedness items like generators, some do. In fact, some states — particularly ones in the South — offer events centered solely around products that can help during times of severe weather. These holidays can occur any time of year, so it's best to check your state's policy on them ASAP. That way, you'll be ready when they roll around. For example, Alabama hosts its disaster prep tax holiday during February, Texas holds its event in April, and Florida holds one from the end of May through the beginning of June.
Accessories
You may need to purchase certain accessories to go with your new generator. These can include items like transfer switches, heavy-duty extension cords, and maintenance kits. You could need other products as well, though, so also consider the following:
Fuel stabilizer
Cold weather kit
Muffler
Weatherproof cover
This is by no means an exhaustive list, so look into exactly what your generator requires, and make sure you're fully prepared to fire it up when you need it. The worst thing is to not be able to use an appliance like this because you forgot something essential when you first purchased it.
Warranties
Like with any other appliance, you'll want to check the warranty when you buy a generator. On the off chance you're unable to return it should a problem arise, a warranty can help you get your generator back in working order. Be sure to note how long it lasts, what kinds of situations it covers, and who would be responsible for servicing the machine.
Ready to shop now? Check out our best tool deals!
---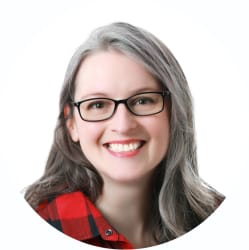 Senior Staff Writer/Consumer Analyst
Julie's work has been featured on CNBC, GoBankingRates, Kiplinger, Marketwatch, Money, The New York Times, Real Simple, US News, WaPo, WSJ, Yahoo!, and more. She's extolled the virtues of DealNews in interviews with Cheddar TV, GMA, various podcasts, and affiliates across the United States, plus one in Canada.
DealNews may be compensated by companies mentioned in this article. Please note that, although prices sometimes fluctuate or expire unexpectedly, all products and deals mentioned in this feature were available at the lowest total price we could find at the time of publication (unless otherwise specified).