hhgregg Black Friday Ad Analysis: TV Deals That Put the Competition to Shame
hhgregg's Black Friday deals are putting its bigger competitors to shame with noteworthy TV discounts and an all-time price low on Apple's iPad Air.
When it comes to Black Friday doorbusters, few retailers can step into the arena with the likes of Best Buy and Walmart. This is especially true this year, when HDTV deals are surpassing even our most optimistic Black Friday predictions. However, despite the intense competition, hhgregg has come out swinging with its own batch of record-breaking TV deals, some of which are putting its bigger competitors to shame. And that's just the tip of the iceberg, because hhgregg is also discounting other popular gadgets, like the iPad Air and iPad mini. So what hhgregg deals impressed us the most? Here are some of the best (and worst) hhgregg Black Friday deals.
hhgregg Black Friday Ad Analysis
The Good Deals
Amazon Fire TV for $75
Although you'll be able to find the Amazon Fire TV for a buck less at Staples and Meijer, hhgregg's deal gets honorable mention, especially since it still hits our Black Friday prediction for this streamer.


Seiki 40" 1080p LED LCD HDTV for $178
While its true that this 40" TV's price ties our TV prediction, it's not the cheapest 40" TV we've seen; that honor goes to Target's 40" Element 1080p LED LCD HDTV at $119. However, $178 is still a very respectable and hard-to-find price (we've only seen it once and that was during Black Friday 2013). Moreover, this is a WiFi-based Smart TV with support for app streaming, a rare feature for most budget TVs and even less common for TVs in this price range.


Apple iPad mini 2 16GB Tablet for $279.99
We respect any retailer that can beat Target's excellent Black Friday iPad deals, and while this deal can't beat a free $100 gift card, it is the cheapest iPad mini 2 price we've ever seen if you're just looking to spend less.


Apple iPad Air 16GB Tablet for $299
This is hands down the cheapest iPad Air deal we've ever seen. It even beats Apple's refurb pricing by $40. However, if you prefer an iPad Air with a gift card, Target offers this same model bundled with a $100 Target gift card for $399.


Sony PlayStation 4 Console with Lego Batman 3 and Little Big Planet 3 for $399.99
PS4 deals haven't been as common as Xbox One deals, but this one is worth noting. The included games aren't as popular as those in Dell Home's bundle, which offers The Last of Us Remastered and Grand Theft Auto V, but at $400, this bundle is still worth calling out if these games are closer to your preference.


Samsung 46" 1080p LCD HDTV for $428
Although we've seen cheaper 48" off-brand HDTVs, this 46" Samsung is the cheapest name-brand TV in this size range and still beats our best prediction for 46" name-brand TVs by $7.


LG 60" 1080p Plasma HDTV for $488
The TV industry may be calling it quits on plasma, but hhgregg is making sure these TVs go out on a high note. It's offering the LG 60" PB5600 (a 2014 model) for $488. That blows away our prediction for 60" plasmas by $71 and makes it the cheapest 60" 1080p plasma we've ever seen trumping Black Friday 2013's price low for this category by an impressive $161.


Samsung 55" 4K LED-Backlit LCD Smart Ultra HD Television with a $50 Gift Card for $1,198
Be warned: Best Buy will offer a Samsung 55" 4K HDTV for $900. But if you happen to miss that deal, this is the second-cheapest name-brand 55" 4K TV we've seen so far. Third place goes to Best Buy for its Vizio P-Series 55" 4K HDTV at $1,300.


Samsung 55" 4K Curved LED-Backlit LCD Smart Ultra HD Television with a $50 Gift Card for $1,298
Sams' Club took us by surprise when it offered this Samsung 55" 4K Curved LED LCD HDTV for $1,278 — a price low we couldn't imagine in our wildest dreams. While hhgregg's deal costs $20 more, it includes a $50 hhgregg gift card and it's still an amazing price low for this TV, especially if you're not already a Sam's Club member. Third place goes to Best Buy, which is offering this Samsung 55" 4K Curved TV for $2 over hhgregg's price.


The Bad Deals
ProScan 7" Android 4GB Tablet for $36.99
This doorbuster tablet may appear dirt cheap — especially since it beats Target, Staples, Sears, and Kmart — but as far as off-brand budget tablets go, no retailer has beaten or matched Walmart's RCA 7" Android 8GB Tablet at $29.


Samsung Galaxy Tab 4 7" 16GB Android Tablet for $149.99
This Galaxy Tablet may seem like a solid deal, but the same model can be purchased at the same price and with a $20 credit at Kmart. (Alternatively, you can score it for free with a $649 or more Samsung appliance purchase at Best Buy.)


Toshiba 15.6" Celeron Laptop for $199.99
Good laptop deals have been slow to appear this year, but if it's a budget system you're looking for, we doubt many will top Staples' $100 Asus laptop.


Asus Transformer Book T100TA 10.1" 32GB LED-Backlit Windows 8 Tablet for $279.99
Although it's only occurred once, we've seen the 64GB version of this laptop for $250 back in August. Moreover, it's very common to see refurb models of this laptop for as low as $180, which makes this hhgregg deal somewhat mediocre.


It's clear that hhgregg wants a bigger slice of the Black Friday pie this year. Aggressive TV deals combined with bundled $50 gift cards (on all TV purchases of $799 and up) have certainly given it the edge on some TV deals. However, hhgregg hasn't revealed which deals will be in-store exclusives and which will be available online. So to secure some of the bigger deals an in-store purchase may be required. Nevertheless, this is hhgregg's most aggressive Black Friday ad in recent memory, which itself is a big win for shoppers.
Excited for Black Friday deals? Consider subscribing to the DealNews Select Newsletter to get a daily recap of all our deals; you never know when a Black Friday price will be released! You can also download the DealNews app, check out the latest Black Friday ads, or read more buying advice.
---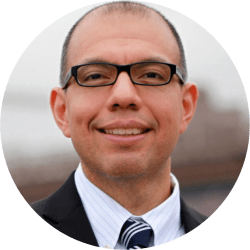 DealNews Contributing Writer
With over a decade of experience covering technology, Louis Ramirez has written for CNET, Laptop, Gizmodo, and various other publications. Follow him on Twitter at
@louisramirez
.
DealNews may be compensated by companies mentioned in this article. Please note that, although prices sometimes fluctuate or expire unexpectedly, all products and deals mentioned in this feature were available at the lowest total price we could find at the time of publication (unless otherwise specified).