What to Expect from Xbox Deals in Black Friday 2023
Say Halo to Black Friday discounts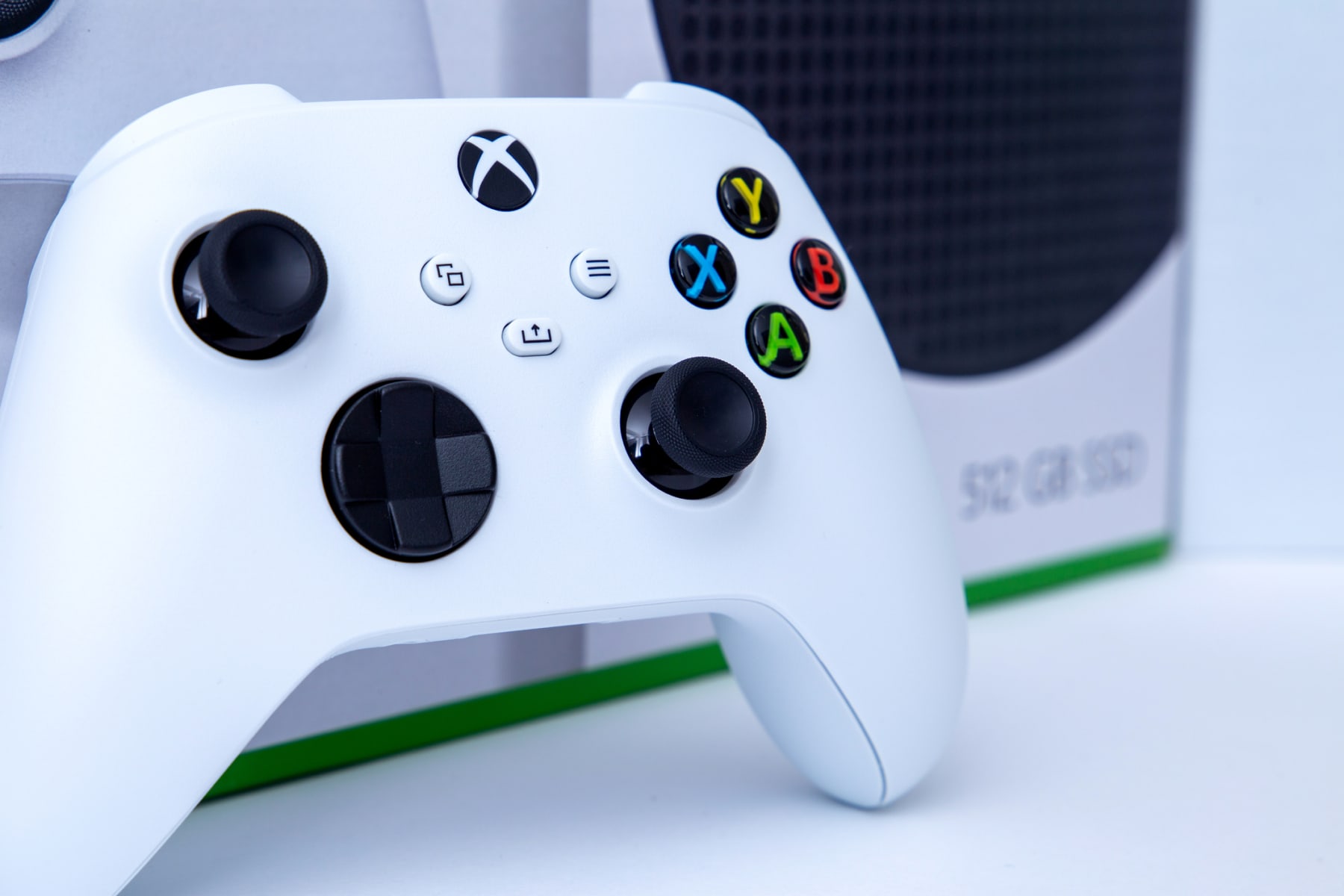 Microsoft's current family of Xbox consoles comprise of the simply named Series X and S. For the sake of clarity, if we were to pit the Xbox Series X vs Series S, how might they differ? The X has more graphical oomph. The S has less of that but is cheaper. Both however can find common ground in the glorious world of Black Friday savings.
Ready to make your Black Friday shopping plan? Read on to see what to expect from Xbox Black Friday deals in 2023.
What to Expect from Xbox Deals in Black Friday 2023
When is Xbox's Black Friday 2023 Fun Set to Begin?
The answer, perhaps unsurprisingly, is during Black Friday. More specifically, November 24 2023. There will however be deals on Thanksgiving and most certainly in the weeks running up to the big day in question.
How Long Will Xbox's Black Friday Deals Last?
They'll definitely last until Cyber Monday but beyond it'll be very much dependent on individual retailers. Some will have a sharp cut off while others will let deals linger for a period of time afterwards.
What Were the 2022 Black Friday Highlights for Xbox Deals?
The most notable Xbox Black Friday deals we saw last year revolved around the smaller sibling of the Xbox Series X, the Series S. Woot listed it for $220, which was the best straight up price we had ever seen. Amazon went on to top that, by offering it with a $40 credit that amounted to what was easily the best overall all-time low at $199.99. We can credit the lack of deals on the Series X to the console being difficult to find in-stock and undergoing devious price gouging from third party sellers. It generally seems to be easier to find a year later now, thankfully. Some other great deals we saw during the period included:
The Microsoft Xbox Series X/S Wireless Controller for just $38 at Lenovo the day after Black Friday. It was the best we had ever seen for it, excluding a prior members only Costco offer.
The Xbox Adaptive Controller saw a significant drop in the run up to Black Friday at the beginning of November, where it was available at Target for $40 less than elsewhere.
The Microsoft Store offered discounts on digital games for Cyber Monday, with up 67% off the likes of Cyberpunk 2077, that year's Madden, and a lot more.
What Are 2023 Predictions for Xbox Black Friday Deals?
One of the Xbox's platform's biggest strengths is in its Game Pass library, which offers players access to hundreds of titles to play. This is particularly true when comparing the PS5 vs Xbox Series in 2023, as it's a big differentiator between the two platforms. While last year didn't see any notable Game Pass offers, it's still well worth being on the lookout for in the event that Microsoft decides to really push for an increase in subscribers during the holiday season.
Apart from that, expect a digital sale on the Microsoft Store for games and the big retailers to discount accessories such as controllers and NVMe hard drives. For Xbox Series X Black Friday deals, the Xbox Series X Diablo IV Bundle is already slightly discounted at a few stores so that may very well see further reductions. It's possible we'll also see other variants of bundles of the Xbox Series X for sale. If last year is any indication, we'll likely see some great deals on the Series S and perhaps even a new all-time price low. Keep an eye out for retailers offering bundles that include several months worth of Game Pass time too.
What Xbox Games Should I Get on Black Friday?
It only took 11 years but Blizzard finally got around to make a sequel to Diablo III. It's called Diablo IV. Funnily enough, Microsoft now owns Blizzard after their attempted mega acquisition was finally approved this year. Moderate discounts on the ever popular action RPG franchise can be expected but look for it being bundled with a Series X during Black Friday if you're on the market for a console too.
Grounded is something of a silent success story for the Xbox, a game that launched into early access with a somewhat muted response but ended up being molded into a solid cooperative sandbox survival crafter that really found an audience. It launched three years ago and has seen a number of discounts already so expect a strong reduction on this one. The game has an anti-spider menu slider option for the spider scared among us. I feel seen.
Hi-Fi Rush launched in January and was immediately heralded as one the most strikingly innovative first party titles from Microsoft in years with third person rhythm-action gameplay and a protagonist who has iPod embedded in his chest and must attack on the beat for maximum efficiency. I will personally vouch for any game that features Nine Inch Nails. We've already seen it reduced by about 30% off so expect a nice juicy discount come Black Friday.
Get a Game Pass subscription and play all of the above and more for a price of $1 for the first 14 days and then starting at $9.99 a month from then on. You won't own any of the games you're playing but it's undeniably great value for the sheer volume and quality of content on offer.
What Are the Differences Between In-Store vs. Online Shopping?
In terms of any meaningful price difference between purchasing online versus in-store, don't expect there to be any as a general rule. Most likely, the only real benefit of opting for in-person shopping is immediate gratification and not having to wait for your Xbox to arrive. If that isn't a priority, sticking to the relaxing and chaos-free environment of the internet is certainly the preferable option.
Will Black Friday and Cyber Monday Deals Be Different?
Normally and historically speaking, Cyber Monday is geared more towards electronics so it's very possible that deals on Xbox consoles may differ between the two occasions but it's not possible to say this with certainty. Last year though, we did see our best Xbox Series X deal of the season on Cyber Monday rather than Black Friday so there is certainly some precedent for the same thing happening this year.
Will Various Stores Offer Price Matching During Black Friday for Xbox Deals?
There will most likely not be pricing matching between stores during Black Friday for Xbox console deals. This is because many stores that would usually offer price matching opt not to do so during particular holiday events, such as Black Friday. While there might be the odd exception to this rule, your best bet is to grab the best price wherever you see it rather than hoping your preferred retailer offers it just because a competitor is.
How Much is Shipping During Black Friday?
For a purchase like an Xbox Series X or S, almost everywhere will kindly extend the hand of free shipping. This will be no different during Black Friday, thankfully.
Do Members Get Additional Discounts?
Naturally this is entirely dependent on where you're doing your Xbox shopping. Taking a moment to check if the store in question has a loyalty program that offers additional discounts is well worth the minor time investment. Of course though, you can be comforted by the fact that any Black Friday Xbox deals we list will be very clearly marked with any bonus savings that to be acquired via membership program or otherwise.
How to Stay On Top of the Best Xbox Black Friday Deals
Amazon, Woot, Walmart, and Lenovo are four major options for catching good Black Friday Deals on Xbox Series X, along with some very likely worthy Xbox Series S Black Friday deals. All of them will also be selling accessories like controllers although Lenovo had the edge in this regard last year.
Did you know we at DealNews have a dedicated category page for video games, that covers the three main pillars of viewing gaming? Yes that's hardware, software, and accessories and you can click this very link to see for yourself and return to it in due course to find the best video game deals.
You can also sign up for email alerts on video games at the bottom of the previously mentioned video games page. The power is in your hands for you can decide to only be notified about the best of the best Staff Pick video games deal. Neat!
DealNews is on social media and we often post about specific deals. This is a fact. Facebook, X, Instagram, and TikTok are all places you'll find us discussing deals in a manner that many have described as social.
What Other Related Black Friday Deals Should I Shop?
It won't just be consoles that are discounted, the all essential games themselves will be too. You can find some notable ones and their likelihood of being discounted if you scroll back up. Controllers and hard drive expansions will also be up for grabs and if you're good, maybe some lovely deals on Game Pass subscriptions too. Microsoft has gotten a bit more precious about offering free trials and such for Game Pass therefore any such alluring Game Pass offers should be pounced upon vigorously, like some kind of Halo obsessed feline. Preferably one wearing Master Chief's helmet. Good girl Mittens.
There will of course be plenty of Black Friday deals on other games consoles, such the PlayStation 5 and Nintendo Switch, all of which you'll conveniently find in our centralized video game category page.
When Is the Best Time to Shop Black Friday Xbox Deals?
Roughly a week from Black Friday is when you can expect to see deals starting to pop up, with most of them occurring from the Thanksgiving to Cyber Monday super mega savings phase.
How Much is an Xbox Series X on Black Friday?
The Xbox Series X Black Friday price? It's the million dollar question. Based on our best guess, you can expect modest enough discounts that should be better than last year since retailers can actually stock the console now. If your decision between a Series X and S is dependent on which will get the bigger sale reductions, expect to be ending up with the latter as it will almost certainly see more sale attention.
When Will Xbox Series X Be Back in Stock?
Right now, most likely! There was a time when they were hard to source but generally they're in plentiful supply now however, low low Black Friday prices may have stock dwindling during the sales. Thus, you must remain a vigilant and crafty shopper if you are to partake in the savings bonanza to its fullest extent.
Do Xbox Series X Consoles Go on Sale?
Xbox Series X consoles do go on sale. The rumors are true. You can find out more on this very page.
Where Can I Buy an Xbox Series X?
As mentioned above, some of the best options for buying an Xbox Series X and games and accessories during Black Friday 2023 will likely be Amazon, Woot, Walmart, and Lenovo, but it's very likely other retailers will try to compete as well. If only there was some sort of website that could collect all the best deals and round them up in one neat and tidy place.
When Did the Xbox Series X Come Out?
The Xbox Series X and Series S released simultaneously in the year known as 2020. The day was November 10. They continue to be Microsoft's flagship consoles to this very moment.
What Some Key Features of the Xbox Series X and Series S?
Game Pass is at the foundation of Microsoft's current console business strategy. It's essentially Netflix for games, with all of Microsoft's first party releases coming day one to the service. It's incredibly good value if you're someone who plays a lot of games, especially on release. Sony has a similar service for PlayStation but it isn't remotely as robust and doesn't feature new releases from Sony studios. Marvel's Spider-Man 2, for example, won't be joining the library for some time. Overall, Game Pass is a hugely appealing service for a significant portion of the Xbox player base, justifiably so. It's not terribly likely to see any meaningful discounts during Black Friday but months of the service are often featured as part of console bundles, which will certainly see some level of discounting during the season.
Did you know that there's two different versions of the Xbox Series controller? There's the regular one included with all console purchases and there's also the Xbox Elite Wireless Controller. The Elite Controller has a bunch of extra features for the power user like adjustable-tension thumbsticks, hair triggers, a wrap-around rubberised grip, and interchangeable components. There's a cheaper Core version of the Elite controller too with less features. All three variants of the controller go on sale from time to time so be on the lookout for reduced Black Friday prices.
With this generation of consoles, internal storage has shifted to NVMe drives. The good news is that they're incredibly fast but the bad news is that they're notably more expensive than traditional hard drives. This has been a point of contention when it comes to the expansion cards for the Xbox Series X and Series S, however prices have dropped in recent times thankfully. Microsoft is also now allowing more manufacturers to make expansion cards for the console, with Western Digital joining Seagate as suppliers. They'll almost certainly be on sale during Black Friday.
Ready to shop? Check out all the best Xbox Series X and S deals available right now!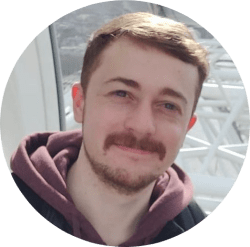 Editor
Niall Gosker is an Editor in Dublin, Ireland. He coordinates client content and sponsored items, and is the reigning office Mario Kart champion.
DealNews may be compensated by companies mentioned in this article. Please note that, although prices sometimes fluctuate or expire unexpectedly, all products and deals mentioned in this feature were available at the lowest total price we could find at the time of publication (unless otherwise specified).