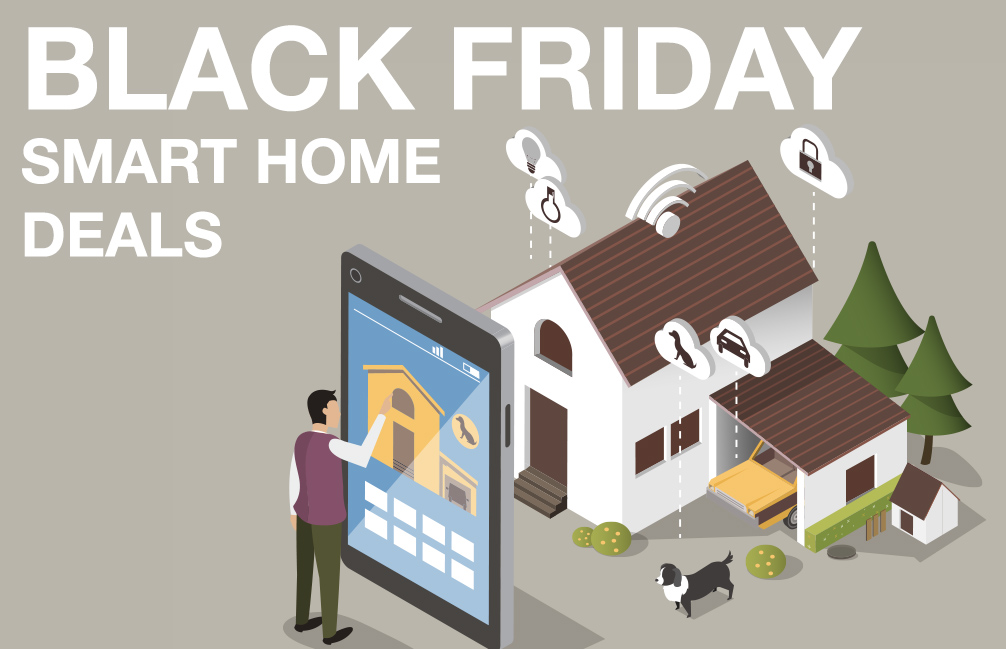 Smart home devices are getting cheaper all the time, but joining the Internet of Things can still require a sizable investment. Fortunately, smart gadgets will definitely see discounts during Black Friday 2019. Check out our guide on what to expect from Black Friday smart home deals, including gadgets, smart speakers, and home security tech, like security cameras.
The Best Black Friday Smart Home Deals in 2019
Here are the best smart home deals we've seen in the Black Friday ads.
The Top Black Friday Smart Home Gadget Deals
The Top Black Friday Smart Speaker Deals
The Top Black Friday Home Security Deals
NOTE: The information below was assembled before the Black Friday ads came out. Please refer to the ads above before making any shopping plans.
Click any of the links below to jump ahead in this article and learn more about that product.
Black Friday Smart Home Gadget Deals
Black Friday Smart Speaker Deals
Black Friday Home Security Deals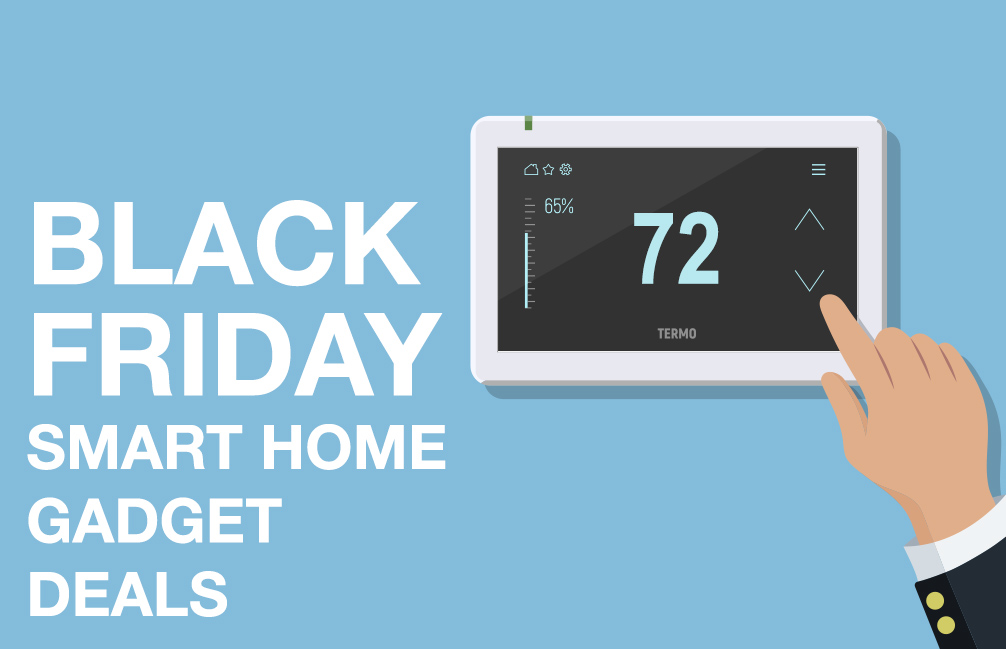 Black Friday Smart Home Gadget Deals Preview
Ecobee Thermostats Will Drop to $140 or Less
Constantly running your home's air conditioner or central heating can affect your utility prices more than you might think. Smart thermostats make managing your home's temperature much easier. Additionally, using a smart thermostat can help lower your utility costs.
Last year, we saw 2-packs of TP-Link smart plugs for $18.
Ecobee and Nest smart thermostats are typically priced between $170 and $250. But for Black Friday, you can expect heavy discounts. Ecobee thermostats could fall to $140, and come bundled with an Amazon Echo Dot. And a high-end Nest thermostat could drop to $150.
Amazon's Smart Plug Will Be $5
You can transform your ordinary "dumb" devices into smart ones by simply using a smart plug. It's an excellent way to dip your toes into the smart home waters without making a huge investment, and when Black Friday rolls around, you can find these plugs for next to nothing.
Last year, we saw 2-packs of TP-Link smart plugs for $18. Alternatively, Amazon routinely offers its own smart plug for $5 or $10 with certain purchases. Getting one could be as simple as placing your order via Alexa.
Smart Light Starter Kits Could Fall to $30
If you're interested in having a smart assistant turn your lights off and on, know that Black Friday is a good time to pick up smart light starter kits. Watch for a basic kit with a Google Home Mini and one smart bulb to drop to $30.
Philips Hue kits could be more expensive, but will also come with more items. Last Black Friday, we saw a bundle with two Philips Hue lightbulbs, a hub, and the latest Echo Dot for $70. We expect more of the same in 2019.
SEE ALSO: Black Friday Sneak Preview 2019: See All Our Deal Predictions!
Echo Flex Is a Cheaper Way to Try Alexa
If you don't want to pick up an Amazon Echo, the new Amazon Echo Flex is a much cheaper (and theoretically easier) way to give the Alexa smart assistant a try. The Echo Flex plugs into a wall outlet and offers smart home controls. Plus, it has a built-in USB port for charging other devices. The device also supports accessories like a night light and a motion sensor.
The Echo Flex is currently available for preorder at $24.99, and the accessories are $14.99 each. That means it's already fairly cheap, in terms of smart home products. Still, there's a chance we could see a bundle combining the Echo Flex and either the motion sensor or night light for Black Friday. If that happens, expect a modest discount dropping these devices to around $30.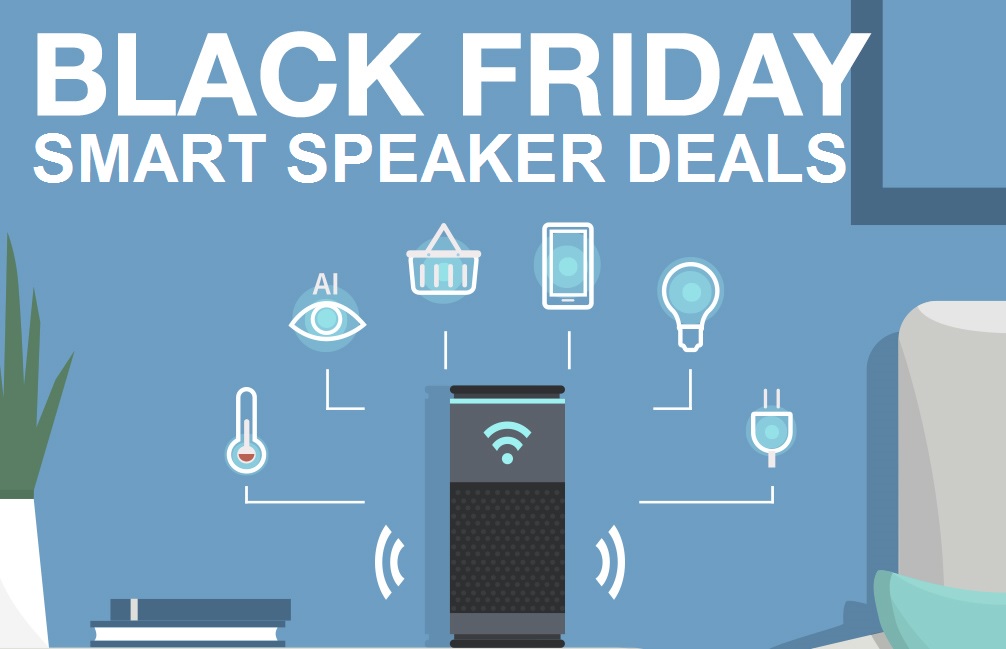 Black Friday Smart Speaker Deals Preview
Expect Modest Discounts on the Newest Echo
With the recent release of the third generation, we aren't expecting the same Amazon Echo deals we saw last year. We might see a new Echo bundled with a smart plug for around $85 (down from the Echo's current price of $99.99), but that's about it. We likely won't see multipacks of these devices for the holidays. However, if you're able to track down the previous-gen Echo, you might find more significant savings. We wouldn't be surprised to see it drop to $50.
The Amazon Echo Dot Will Be $20
True to form, the diminutive Echo Dot will drop to a tiny price on Black Friday. Expect to grab it for as little as $20. Plus, many other devices will be bundled with an Echo Dot. Last Black Friday, we saw the Echo Dot paired with smart plugs, Bluetooth key finders, and a Fire TV Stick. Those bundles ranged between $30 and $40. Look for the Dot to be bundled with services as well — we're already seeing it coupled with 1 month of Amazon Music Unlimited for only $9.
We wouldn't be surprised to see a previous-gen Echo drop to $50.
Additionally, if you want more than one Echo Dot, watch for multipacks. In 2018, a 3-pack of Echo Dots earned our "Staff Pick" designation with a $70 price tag.
Amazon recently introduced another iteration of its Echo Dot device. The Echo Dot with Clock is exactly what it sounds like — an Echo Dot with an LED clock display. It's currently priced at $59.99, but we don't expect any deep discounts for Black Friday. There's a chance we might see it drop to $55, or maybe even $50.
No Echo Show 8 Discounts Are on the Horizon
In an apparent effort to provide a smart display that'll fit anyone's needs, Amazon also has the Echo Show 8 now. It features an 8" screen (hence the name), falling between the Echo Show 5 (5.5" screen) and the second-generation Echo Show (10.1" screen). Google boasts smart displays in 7" and 10", with similar prices to the Echo Show 8 and Echo Show.
However, as Amazon has just introduced the Echo Show 8 (and it won't be released until November 21), we don't expect a discount on the product for Black Friday. It's more likely that Amazon will offer a modest discount on the full-size Echo Show.
SEE ALSO: Black Friday Electronic Deals 2019 Preview: Apple AirPods Hit $135
Don't Expect Deals on Amazon's Echo Studio
To compete with the likes of Bose, Sonos, and Apple, Amazon just introduced a high-fidelity smart speaker. Called the Echo Studio, it boasts 3D audio support with Dolby Atmos. It's available for $199.99 on preorder now. But with a November 7 release date, there's almost no chance that we'll see a price drop for Black Friday.
Google Home Mini Will Come in Multipacks and Bundles
Similar to the Echo Dot, Google Home Mini will also be available in bundles and multipacks. The latest generation has had a name-change — it's now called Nest Mini. Watch for either generation to drop to $25 on its own, which is a good — but not great — price. Even better, keep an eye out for a Google Home Mini to be bundled with smart lights, smart plugs, Google Chromecast, Google Nest Hub, smart thermostats, or even cookware. The smaller bundles will cost around $30, while the more expensive ones will edge toward the $200 mark. Watch for the Google Home Mini to be bundled with services, as well — we're already seeing deals for a free Google Home Mini when you purchase Spotify Premium.
Looking for a multipack of Google Home Minis? Warehouse clubs like Costco will offer members a 3-pack for $70.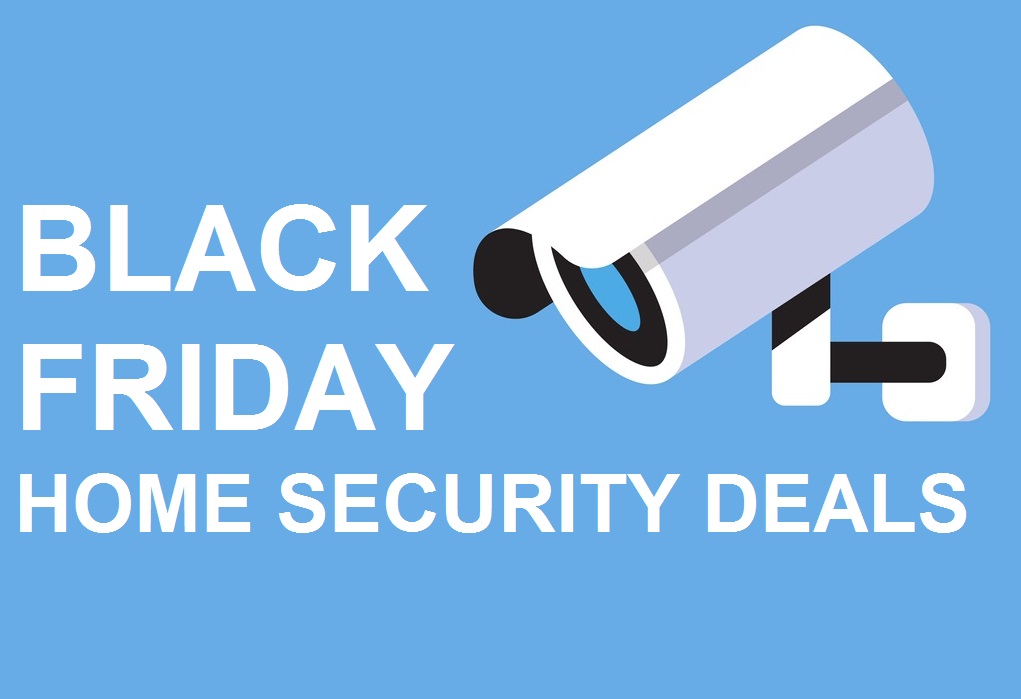 Black Friday Home Security Deals Preview
Expect a Ring Doorbell and Echo Dot Bundle From $70
Whether you want to watch for porch pirates or just check in on your pets when you're away, Black Friday home security deals can be a perfect solution.
Amazon's Ring doorbell will be bundled with the latest Echo Dot and priced around $70 for Black Friday.
If you're in need of a video doorbell, Amazon's Ring models will be bundled with the latest Echo Dot and priced around $70 for Black Friday. Prefer more than just a video doorbell? You can find a complete camera system from Blink for around $130. A similar deal earned our "Staff Pick" designation on Amazon Prime Day.
Systems with one-to-five security cameras should see Black Friday discounts, too, so you'll be able to customize your security setup to fit your needs.
Arlo Security Lights Could Go for $100
In need of security lights to go with your new cameras? Arlo is a popular brand, and will have a variety of discounted cameras and lights for Black Friday. Watch for a 2-pack of security lights to cost around $100. Those devices are compatible with Amazon Alexa and Arlo security camera systems.
See All the 2019 Black Friday Sneak Previews!