What to Expect from PlayStation 5 Deals in Black Friday 2023
Play has no limits, but lots of discounts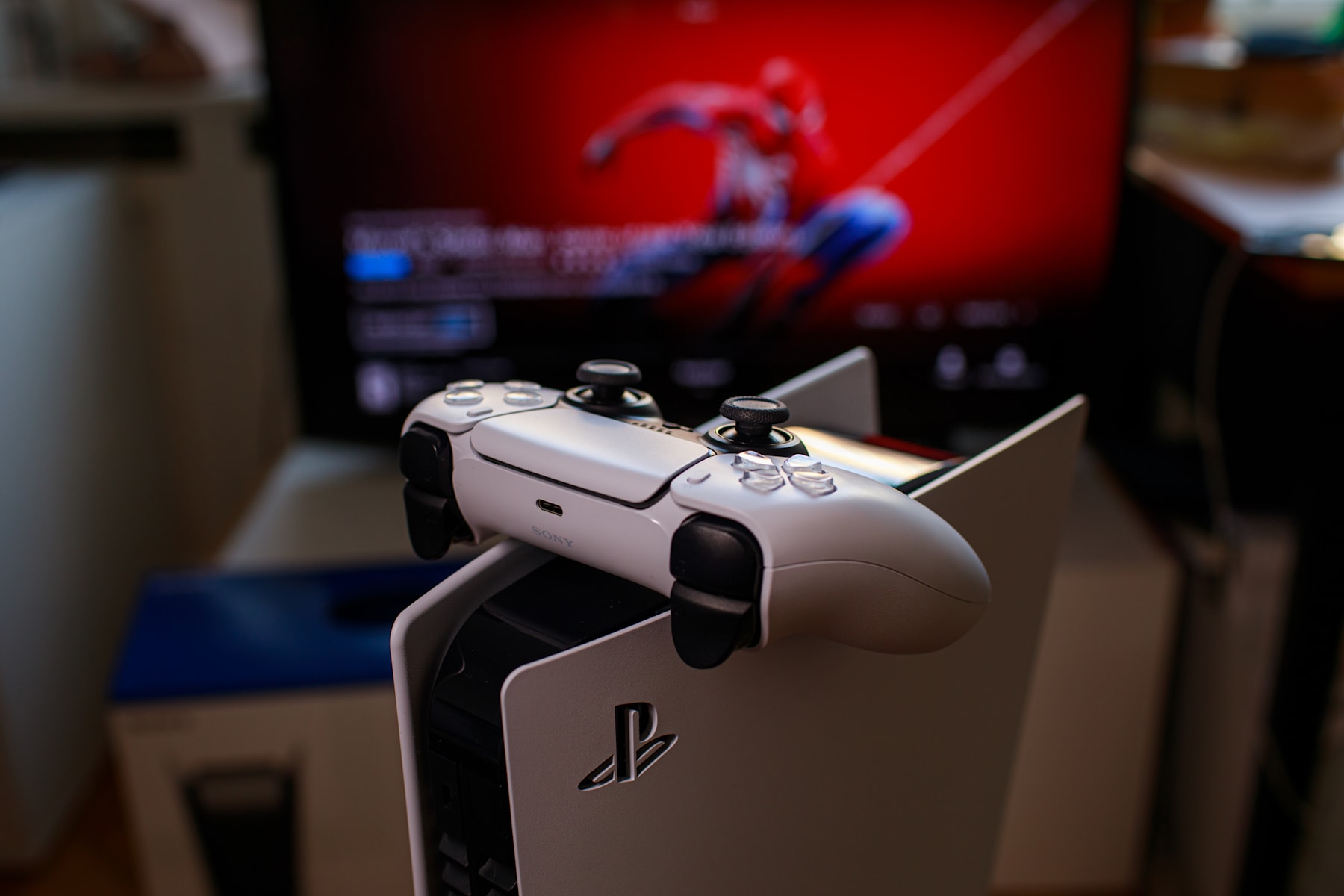 Sony's PlayStation 5 is nearly three years old already and rather than getting caught up in sad ruminations on the seemingly inexplicably fast passage of time, we will instead turn our gaze savingsward. To PS5 Black Friday deals we look, with great anticipation and much excitement.
Ready to make your Black Friday shopping plan? Read on to see what to expect from PlayStation 5 Black Friday deals in 2023.
What to Expect from PlayStation 5 Deals in Black Friday 2023
What Were the 2022 Black Friday Highlights for PlayStation 5 Deals?
Last Black Friday there was sadly little in the way of many significant deals on PlayStation 5 consoles themselves and the reason for this is because they were still somewhat tricky to find in stock. There was therefore little reason for anywhere to be offering them discounted because stock was already flying off shelves. However, Sam's Club offered the PlayStation 5 God of War Ragnarok Bundle for members for $657, with a lot of other sellers charging $700, and that's not even factoring in the bonus controller or charging station. There were thankfully several other Black Friday PlayStation deals worth highlighting on other related items:
What Are 2023 Predictions for PlayStation 5 Black Friday Deals?
The console is now easier to find than it was about a year ago and this may have an impact on stores' willingness to discount it and offer more deals on it. It's also a year older. Perhaps most importantly though, Sony is launching a new version of the console this holiday season that is purportedly 30% smaller than both the drive version and the digital edition. It seems as though this new model will be replacing the current ones going forward so sellers may have an incentive to discount current stock so as to burn through it as quickly as possible. There's also the fact that the bigger bulkier original will soon be seen as less valuable which is a good impetus to begin offering at a lower price so we could certainly see some great PS5 Black Friday deals in 2023. Then again, Sony isn't having any issues selling PlayStation 5 consoles at the moment and that isn't likely to change anytime soon, so perhaps the new slim edition will have little effect on deal volume.
What PS5 Games Should I Get on Black Friday?
The PlayStation 5's big release this year is undoubtedly Marvels' Spider-Man 2 and considering it launched in close proximity to Black Friday and has already sold spectacularly well, the odds of this being on sale are low. Expect no discount or a minor one at best.
Capcom's remake of Resident Evil 4 arrived with much fanfare in March to a heaping helping of stellar reviews. It's already been discounted quite heavily so we can expect to see this trend continue during Black Friday sales. Expect hefty savings and perhaps an all-time low as it should be one of the standout Black Friday PS5 games.
Who would have thought that the CRPG sequel to a franchise that had its last entry 23 years ago would not only end up being a mainstream hit but also find a home on consoles too? Anything is possible it seems, including discounts on Baldur's Gate 3, a game many are calling one of the best of the best. Moderate savings seem likely.
Capcom are having a pretty good year as it turns out, with not only Resident Evil storming back in the public consciousness but also Street Fighter, with its sixth mainline entry receiving a warm welcome. Discounts? Of the moderate variety most likely.
Released just in time for Hallowen, Alan Wake II was a long time coming from Finnish developer Remedy Entertainment. The original game didn't see existence on a PlayStation platform until the remastered edition a few years ago but the sequel is alive and kicking on Sony's PlayStation 5. It was worth the wait it seems with critics calling it a grand old survival horror time. A minor to mild discount is to be expected at best.
"But Alan Wake II isn't enough, I need more survival horror!" I hear you cry out in pain. Well, the good news is that it's been a banner year for the genre as things kicked off in exceptionally fantastic style with the bone-crunchingly good Dead Space remake, fittingly called Dead Space. This was all the way back in the yonder month of January. Come Black Friday except to see heavy savings on this bloody fan favorite. (That was a pun because you can actually use fans to slice and dice things in the game. Fan! I mean, fun!)
What Are the Differences Between In-Store vs. Online Shopping?
Have you seen how big and heavy a PlayStation 5 console is? Yes, that even rings true for the PS5 digital edition without a disc drive. Good luck hauling that out of your preferred retailer during the chaos of Black Friday. We don't expect there to be any meaningful differences between PlayStation 5 deals available online or in-store during the Black Friday season so you can sit back and relax and enjoy shopping from a distance in the comfort of your cozy abode.
Will Black Friday and Cyber Monday Deals Be Different?
Cyber Monday is generally more focused on electronics so it is entirely possible that deals on PlayStation 5 consoles may differ between the two occasions but there's no guarantee of this. It is of course best to be ready for all and any deals to strike at any moment.
Will Various Stores Offer Price Matching During Black Friday for PlayStation 5 Deals?
There will most likely not be pricing matching between stores during Black Friday for PlayStation 5 deals. Many stores do usually price match but most of their policies exclude special events such as Black Friday. How regrettable. There may be exceptions to this rule but this isn't something worth relying on so it's best to grab the best price wherever you see it rather than hoping your preferred retailer will fall in line with it.
Do Members Get Additional Discounts?
That depends entirely on where you're shopping. It's always worth a cursory glance as you approach checkout with your fancy schmancy PlayStation 5 deal to see if the store in question has a membership loyalty program and if so, if further discounts are available. You can sleep easy with the fact that any Black Friday PlayStation 5 deals we list will clearly state if there's bonus savings to be gained via membership program or otherwise.
How Much is Shipping During Black Friday?
Most stores will offer free shipping on a purchase in the hundreds of dollars, such as that of a PlayStation 5.
How to Stay On Top of the Best PlayStation 5 Black Friday Deals
Walmart and Amazon are historically both places to keep a watchful eye on over the Black Friday season for the best offers so we can recommend them without hesitation. The PlayStation Store itself is also guaranteed to be of note too, if you're inclined to purchase your games in digital form.
Did you know DealNews has a dedicated category page for video games, encompassing hardware, software, and accessories? The rumors are true! Click this very link to see for yourself and return to it soon for the best PS5 Black Friday deals.
You can sign up for email alerts on video games at the bottom of the above mentioned video games page. You can even specify only to be alerted for the best of the best Staff Pick deals, if you'd like to be more selective. Handy!
Did you know DealNews is on social media and that we often post about specific deals? It's true! Facebook, X, Instagram, and TikTok are all places you'll find us discussing deals, socially.
What Other Related Black Friday Deals Should I Shop?
It's guaranteed that the games themselves will receive good to great discounts during Black Friday, be it from the usual suspects like Amazon or Walmart or on the PlayStation Store should you be more digitally inclined. Last year saw offers on controllers and accessories so we have little reason to think that won't be the same again. Also, be on the lookout for savings on subscriptions for what used to be simply called PlayStation Plus and now is a multi-tiered subscription service, where no one can remember which tier is for what. The moral of the story is, even if console discounts don't reach the high we may want, games and accessories will be there to pick up the slack. Therefore, any such desirable deals should be pounced upon with enthusiastic energy, like some kind of God of War obsession feline. Preferably one wearing a fake Kratos style beard. Good girl Mittens.
There will of course be plenty of Black Friday deals on other games consoles, such the Nintendo Switch and Xbox Series lineup, all of which can be found in the centralized video game category page.
When Is the Best Time to Shop Black Friday PlayStation 5 Deals?
Roughly a week before Black Friday is when you can expect to see deals starting to pop up, with most of them occurring from the Thanksgiving to Cyber Monday super mega savings phase.
Ready to shop? Check out all the best PlayStation 5 deals available right now!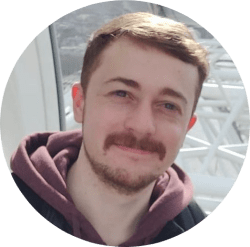 Editor
Niall Gosker is an Editor in Dublin, Ireland. He coordinates client content and sponsored items, and is the reigning office Mario Kart champion.
DealNews may be compensated by companies mentioned in this article. Please note that, although prices sometimes fluctuate or expire unexpectedly, all products and deals mentioned in this feature were available at the lowest total price we could find at the time of publication (unless otherwise specified).