Best 2023 MacBook Black Friday Deals
Easy as M1, M2, M3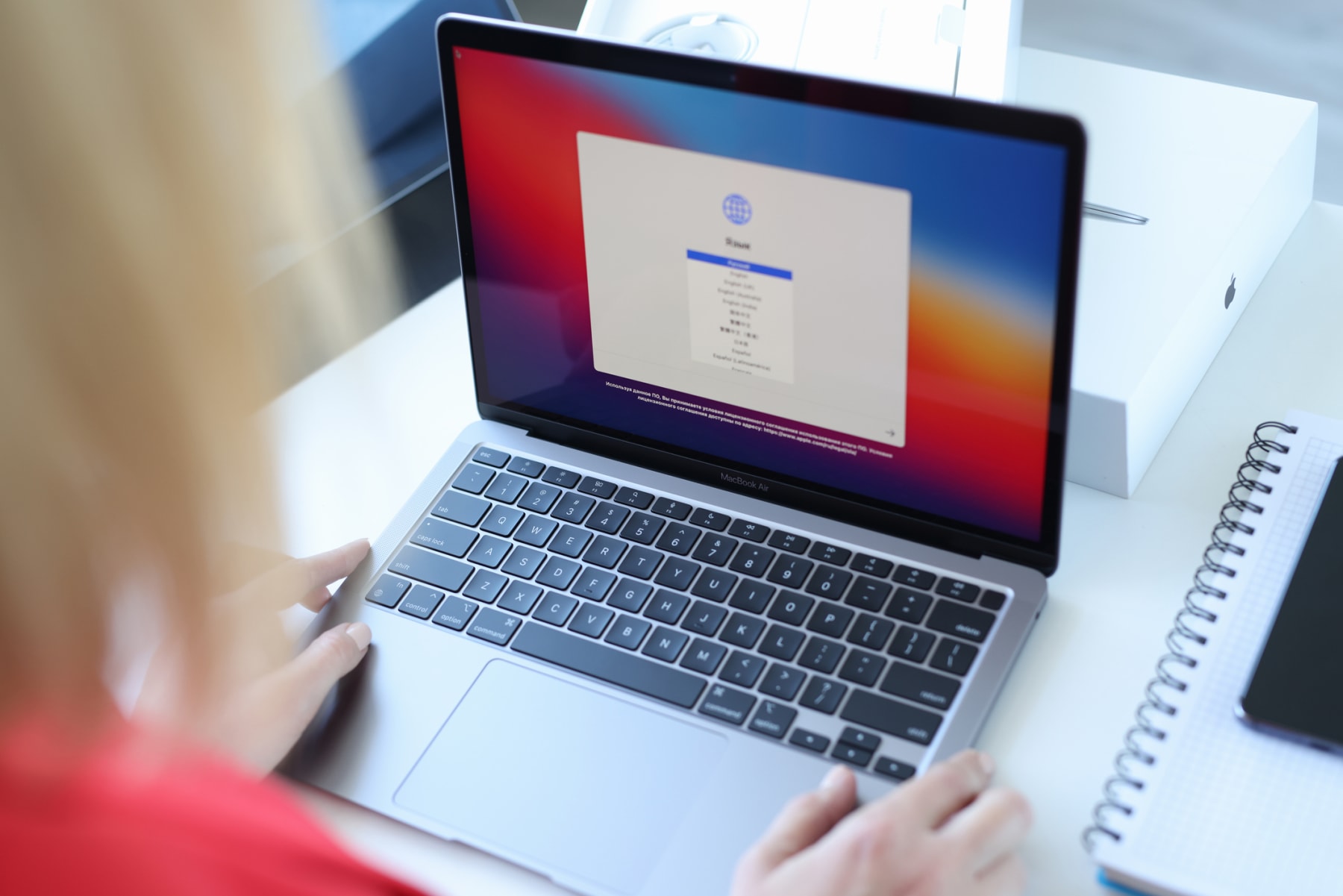 Black Friday MacBook deals are already out there, and we have all the details on both new and old models that are up for grabs. Keep reading for our 2023 predictions and tips on how to save on MacBooks this Black Friday.
What to Expect from MacBook Deals in Black Friday 2023
Top MacBook Deals at DealNews
If you're looking for a MacBook Black Friday 2023 deal, be sure to check DealNews' MacBook Pro and MacBook Air pages. For example, the latest MacBook Pro M3 models are a rare $50 off at Best Buy for Plus or Total members. The range starts at $1,549 for members. (Membership costs $50, so it's essentially offset by the MacBook discount.) Best Buy also offers the Apple MacBook Air M2 15.3" Laptop w/ 512GB SSD (2023) for $1,449, which is $250 off the original price. The Apple MacBook Air M2 13.6" Laptop (2022) is currently $899 for Plus members at Best Buy, which ties the lowest price we've seen. If you don't mind an older model, the Apple MacBook Air M1 13.3" Laptop (2020) is currently available at Amazon in select colors for $849 ($150 off), and we've recently seen it as low as $750.
What Were the 2022 Black Friday Highlights for MacBooks?
The Apple MacBook Air M2 13.6" Laptop w/ 256GB SSD (2022) dropped to $1,049 around Black Friday 2022, but went even lower around the middle of December to $999. It now sits at $899 for Best Buy plus members, which ties the lowest we've ever seen. The Apple MacBook Air M1 13.3" Laptop w/ 256GB SSD (2020) was also its lowest-ever price on Black Friday 2022.
What are the 2023 Predictions for MacBook Deals?
While Apple doesn't usually offer direct Black Friday MacBook sales, they do tend to bundle gift cards with some of their more popular products around Black Friday. You can also trade in an old device for credit toward a new MacBook. Best Buy has been an excellent choice for MacBook Black Friday deals, so we expect the offers there to improve as we approach Black Friday. With the recent announcement of the latest M3 models, we expect to see discounts at various retailers on the M2 versions of the 14" and 16" MacBook Pro (2023), which only came out in January. We've traditionally seen the lowest-ever prices for MacBooks around Black Friday, so we don't expect this year to be any different, particularly for the older M2 and M1 versions, which will most likely see the largest savings.
What Are the Differences Between In-Store and Online Shopping for MacBooks?
We don't typically see online-only offers for MacBooks that differ greatly from those you can find in-store, however not all MacBooks are available for in-store purchases to begin with at stores like Walmart. Best Buy is a good place to see MacBooks up close as is the Apple Store, but if you just want to compare specs and find the lowest price, you can't go wrong with Apple.com, Best Buy, Walmart, Amazon, Target, B&H Photo Video, and other online stores. Find the best MacBook Air and MacBook Pro Black Friday deals at DealNews. We'll update those pages with the best offers as Black Friday season progresses.
What Are Black Friday Hours Specific to MacBook Retailers?
Expect MacBook Black Friday sales to begin online and at retail locations certainly by November 24th and to linger at least through Cyber Monday. Note that some retailers have already started their early Black Friday deals and will be rolling lower prices out at various times in November. For example, Walmart began its first Black Friday sale on November 8th online, with in-store offers beginning November 10th. Additional deals will follow at Walmart on the more traditional dates of November 22nd (online) and November 24th (in-store). They'll open at 5 AM. Best Buy's Black Friday is expected to begin sometime around November 19, but they'll be closed Thanksgiving Day. They traditionally open at 5 AM on Black Friday and close at 10 PM. Check the hours at your local Apple Store if you prefer Apple's hip, future shopping vibe.
Will Black Friday and Cyber Monday MacBook Deals Be Different?
Apple's gift card offers began last year on Cyber Monday, so the same could happen around Cyber Monday 2023. For the most part, the Black Friday MacBook prices remained constant through Cyber Monday in 2022, but we did see a significant drop for the MacBook Air M2 at Amazon around the middle of December. We're already seeing low prices on the older MacBook M1 and M2 models, so expect to see those offers continue and even improve on Black Friday and beyond.
Will Various Stores Offer Price Matching During Black Friday for MacBook Deals?
Price matching policies vary widely from store to store on Black Friday and throughout the year. Amazon does not offer price matching. Target will match the price of any item purchased online or in-store from Target that goes on sale through December 24th, but it doesn't apply to items purchased at other Target stores. Target will also match prices from select stores at the time of purchase, or within 14 days of purchase, but doorbusters and lightning deals will be excluded. Other exclusions may apply. Best Buy has a price match guarantee, but there is an exclusions list, specifically items for sale the Friday before Thanksgiving Day through the Monday after Thanksgiving. Walmart doesn't price match against its competitors, but they will match the online price if the item is still available online. Some have claimed that Apple will price match up to 10% under certain conditions, but we couldn't verify the particulars. Visit an Apple Store or contact the Apple Contact Center at 1-800-676-2775 for more information.
Do Members Get Additional Discounts on MacBooks?
From time to time, membership at certain stores can get you additional MacBook-related savings. For example, Best Buy offers Plus or Total members a $50 discount on the new MacBook Pro M3. The best MacBook Black Friday deals at Costco and Sam's Club will of course require membership to avoid member-only restrictions and non-member surcharges.
Do All MacBooks Go on Sale for Black Friday?
We expect to see discounts in one form or another on the entire ranges of the MacBook Air and MacBook Pro this Black Friday season. Even the latest M3 MacBook Pro is $50 off for members at Best Buy, and we've already seen discounts on the M1 and M2 models at Amazon and Best Buy, as well as refurbished models at Woot!, Walmart, and others. Woot!, by the way, has been a good place to find the Mac mini on Black Friday and throughout the year, in addition to their other refurbished MacBook offerings. So, while discounts on the new M3 may be a bit stingy, there will be plenty of savings to be had on other MacBook Pro and MacBook Air M1 and M2 Black Friday deals.
How Much is Shipping for MacBooks During Black Friday?
Shipping for MacBooks usually falls under the free shipping threshold at retailers like Walmart, Best Buy, and Amazon. Apple.com also ships their MacBooks for free. Free shipping policies will most likely remain in effect during the Black Friday season. Shipping gets a little more interesting the closer it gets to Christmas, however. Stores will sometimes run some form of express shipping offer in order to receive items in time for the holiday. Membership will sometimes impact the availability of express shipping (2-day, next-day, etc.). Be sure to check for the best Black Friday MacBook deals well in advance of December 25th in order to avoid any shipping hassles.
How to Stay on Top of the Best MacBook Black Friday Deals?
MacBook Black Friday deals can be found several places online, and historically we've seen plenty of MacBook offers at Amazon and Best Buy, among others. You'll want to check DealNews to stay informed of the most current and best MacBook Pro Black Friday and MacBook Air Black Friday prices.
What Other Related MacBook Black Friday Deals Should I Shop?
Check the DealNews Laptop Accessories page for MacBook cases, protectors, and accessories.
When is the Best Time to Shop MacBook Black Friday Deals?
Now is the time to shop MacBook Black Friday M1 and M2 deals. We've already seen discounts on MacBooks that at least tie the best prices we've ever seen. Hopefully those prices will go down even further as Black Friday approaches, but it could be the case that some of the Mac Black Friday deals will be the best we'll see for a while.
Ready to shop? Check out all the best MacBook deals available right now!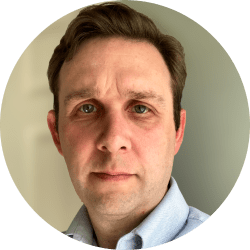 Editor
Andy has been with DealNews for 9 years, in which time he has witnessed the rise and fall of online retail empires. In fact, he remembers going to a physical Sears location to pick up a purchase. Don't get him started on the current state of shopping malls and how it compares to the good old days. He lives in Henderson, Nevada, which is not Las Vegas.
DealNews may be compensated by companies mentioned in this article. Please note that, although prices sometimes fluctuate or expire unexpectedly, all products and deals mentioned in this feature were available at the lowest total price we could find at the time of publication (unless otherwise specified).