Black Friday Gaming and Toys 2021: What Console and LEGO Deals Can You Expect?
Game deals should be plentiful, but expect to pay full price for new consoles. You may even have trouble finding a unit to purchase!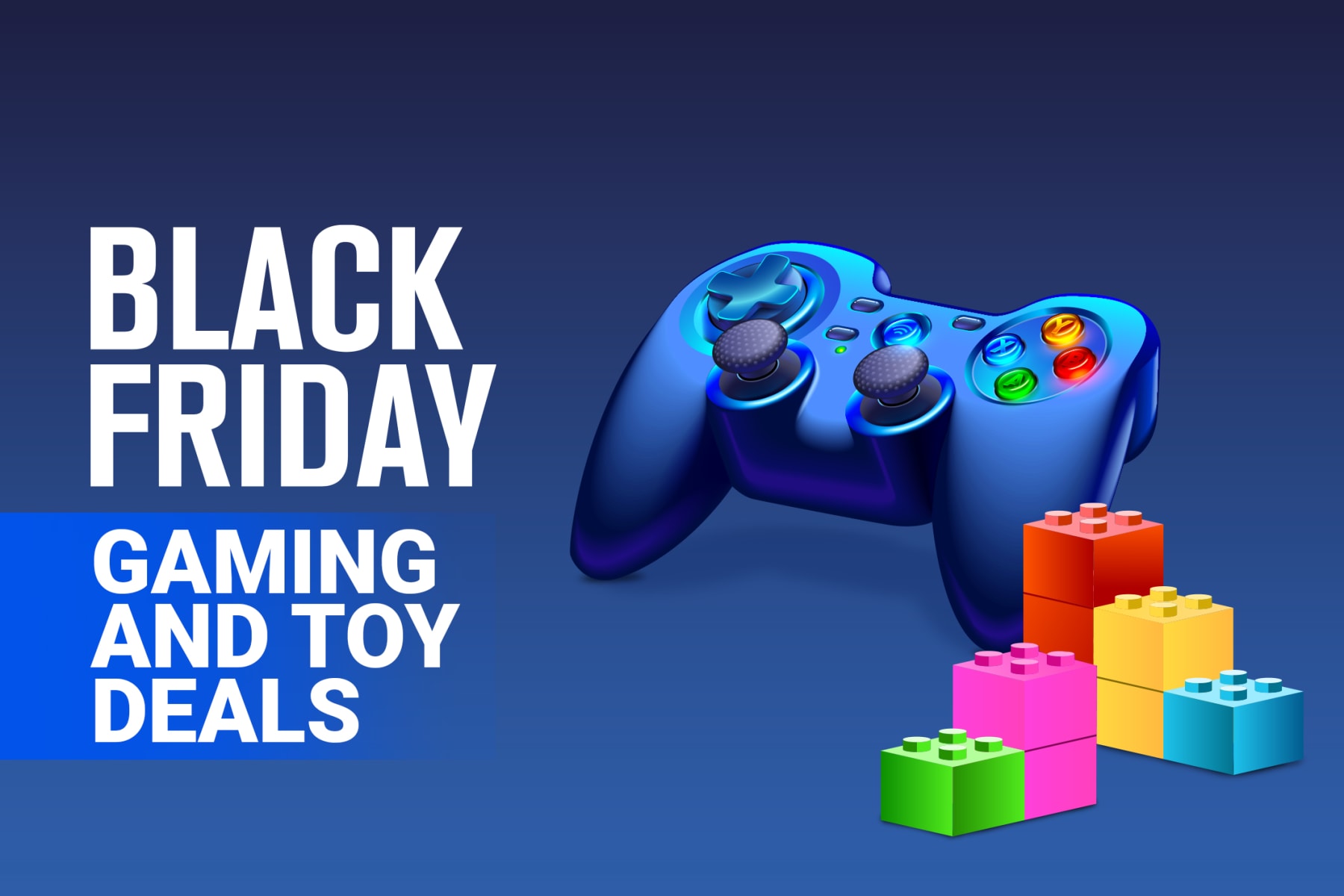 With Black Friday kicking off the holiday shopping season for many, it's no surprise that gaming and toy items are some of the most popular products on consumers' shopping lists. Check out our Black Friday gaming guide below, and learn about the deals to expect on consoles, games, and virtual reality setups. You'll also find information on general toy sales and Black Friday LEGO deals, along with the supply issues many manufacturers are warning about.
The Best Black Friday Gaming and Toy Deals in 2021
Select LEGO Sets for up to 40% off at Target — This discount matches the Black Friday LEGO deal Target offered last year, and is the best savings we've seen from the bull's-eye retailer on these toys all year.
Oculus Quest 2 VR Headset With $50 Gift Card/Credit for $299 at Target, Amazon, and Best Buy — As long as you use the gift card, the cost effectively drops to $249, which is $21 less than the best price we've seen this year.
Mario Kart Live: Home Circuit Set for $59.99 at Target — This is the best price we've seen for this item. Both the Mario and Luigi sets qualify for the offer, too.
Select Video Games From $10 at Target — If you need games for your console, watch for Target to have select titles for as little as $10 each.
Select Toys for up to 50% off at Target — This offer includes several brands and types of toys, such as L.O.L, Nickelodeon, Pokémon, Fisher-Price, board games, and more.
Xbox Series S for $299 at Walmart — This is indeed list price, but the fact that some stores will have this console makes it worth noting, as the Series S has been so difficult to find.
Xbox Series X for $499 at Walmart — Again, this is list price, but if paying it means avoiding price gouging from third parties, it's worth it.
PlayStation 5 for $499 at Walmart — This is also list price, but again, if you can steer clear of price gouging and actually manage to get one of these consoles, this is worth knowing about.
Select Star Wars LEGO Sets for up to 40% off at Best Buy — LEGO pop culture sets are more expensive and not usually targets for discounts, so this is a great deal for LEGO enthusiasts.
Nintendo Switch Mario Kart 8 Deluxe Bundle for $299.99 at Target, Walmart, and Best Buy — This is list price for the bundle and matches last Black Friday's offering. Plus, it's a good deal over buying the items separately.
HP Reverb G2 Virtual Reality Headset for $399 at HP — Don't miss the doorbuster deal for this headset, available on both November 26 and November 29, as it'll be at the best price we've seen.
NOTE: The information below was assembled before the Black Friday ads came out. Please refer to the ads above before making any shopping plans.
Key Gaming and Toys Predictions
What to Expect From Black Friday Gaming Deals in 2021
Nintendo Switch OLED Models Won't See Price Cuts
The latest Nintendo Switch model has a 7" OLED screen and a premium price to go with it. Shoppers can expect to pay around $350 for this new Switch, which has an October 8 release date. Given that Nintendo isn't keen on offering discounts and the release is so close to Black Friday, it's a safe bet we won't see any outright savings on the Switch OLED in November. At best, we can probably expect to see some full-priced bundles that may be cheaper than buying the items separately.
Other Nintendo Switch Consoles Might Get Modest Discounts
Anyone not interested in the premium Nintendo Switch may be eyeing the standard Switch or even the Switch Lite, which retail for $299.99 and $199.99, respectively. Once again, however, we rarely see discounts on these consoles, so we aren't expecting price cuts to appear for Black Friday. We might see the Switch Lite drop to $175, and the regular Switch could fall to $275, but we don't believe that's likely.
Even the offers we've seen on Switch Lite models this year have primarily been bundles that cost more than list price, but are still cheaper than what you'd pay for all the items separately. For instance, we've seen Kohl's offer a Nintendo Switch Lite and Super Smash Bros. Ultimate bundle for $270. It included the console, game, and a carrying case, but what really set it apart was the fact that the purchase came with $50 Kohl's Cash. This was a good deal to snag for those who spent the cash on a future purchase.
The biggest reason we're unlikely to see outright discounts on any Switch models for Black Friday is that it's one of many products currently experiencing supply issues. Retailers are having trouble keeping them in stock to begin with, so manufacturers don't have a huge incentive to drop the price.
Stock Up on Nintendo Switch Games With BOGO Offers
Are you just looking for games? Then be prepared to shop a variety of stores to find the best prices. Nintendo's eShop could have digital titles for as little as $2, but most games won't be that affordable. If you'd rather have physical copies, get ready to shop stores like Target, which could offer a "buy two, get a third free" deal on Switch titles again. We've also seen GameStop take the savings a step further and feature "buy two, get two free" offers on pre-owned Switch games.
Xbox Series X Discounts Won't Happen
The Xbox Series X is the latest Microsoft console, arriving in fall 2020 with a starting price of $499.99. But stock issues have been prevalent from day one. They're largely related to the ongoing coronavirus pandemic and supply chain disruptions, but because of those challenges, we're not expecting any discounts on the console for Black Friday. If you're in the market for a Series X, be prepared to pay full price if you can even manage to get your hands on one. And if you want to save, you're probably going to be waiting for quite a while.
Be prepared to pay full price for an Xbox Series X or PS5, if you can manage to get your hands on one.
The Xbox Series S Could See Small Savings
Make no mistake: the Xbox Series S is also being plagued by stock issues. However, we've at least seen a minor discount on this console since its release last year. It has a list price of $299.99, and we've come across exactly one discount thus far this year, when Costco dropped the price to $290 in July. If you want this console and you find one in-stock at regular price, though, we say go ahead and get it — there's no guarantee we'll see enough units to meet demand.
The PlayStation 5 Will Be Hard to Find
Just like the other video game consoles, the PS5 and PS5 Digital Edition will be hard to find during Black Friday. They retail for $499.99 and $399.99, respectively, so even if some units go on the shelves, they'll likely be at full price. If you're hoping to buy a PS5 as a gift this year, be prepared to jump on it as soon as you see it.
SEE ALSO: Black Friday 2021 Predictions: See All of Our Deal Previews!
Black Friday Video Games Will Be Up to 80% Off
Digital titles could be as cheap as $1, with stores like GameStop knocking up to 80% off these downloadable video games. However, retailers should have a fair amount of physical titles on sale, as well. GameStop could once again offer a "buy two, get one free" deal on used games, while Target could again sell dozens of games for just $10 each.
VR Will Still Be an Investment
VR has definitely grown better over the last few years, but it's still a significant investment for most consumers, even when there are deals for Black Friday. The Valve Index, which is connected to Steam, costs around $999 for the whole system — and that's not including the PC you'll need for gaming. PlayStation VR, meanwhile, seems to only be available in bundles priced around $350, and with the news that VR for PS5 is on the way, now might not be the best time to opt for this older model.
Hoping to find discounted VR systems around Black Friday? Your best bet is probably going to be the Oculus Quest 2.
If you're hoping to find VR systems at a discount, your best bet is probably going to be the Oculus Quest 2, which starts at $299. We saw a deal last Black Friday that offered the Quest 2 at full price, but bundled it with a $15 Newegg gift card; that deal resulted in a small amount of savings for those who used the card.
If the HTC Vive is more your speed, watch for deals on the Cosmos Series. During Black Friday 2020, we saw the Vive Cosmos system for $499 and the Vive Cosmos Elite system for $699 at Dell. They're normally priced at $699 and $899, respectively. HTC Vive also has the Focus Series and Pro Series, but we haven't seen any discounts on those.
Save Up to 90% on PC Games
Savvy PC gamers know that Black Friday is one of the best times of year to stock up on digital titles. We tend to see huge discounts on PC games at all the major stores, including:
Up to 91% off at Green Man Gaming
Up to 88% off at Steam
Up to 75% off at Epic Games
Up to 91% off at GOG
These massive sales have been the norm for several years now, and with digital games, there's no worry about supply issues. Therefore, we expect to see these kinds of discounts return again for Black Friday 2021.
What to Expect From Black Friday Toys in 2021
Toys Could Be Up to 40% off but in Short Supply
Supply chain issues are still a big problem for retailers in many industries, but those involved in selling toys seem particularly concerned this year. As far back as summer, manufacturers were warning of shortages, and even now many are trying to get ahead of the season by stocking up early. That being said, if we're lucky, we could see the toy selection discounted by up to 40% this holiday season at retailers like Amazon, while others could lean into BOGO offers. For example, last year Melissa & Doug, Belk, and Kohl's all had select toys eligible for a "buy one, get one 50% off" deal.
You could save even more depending on the type of toy you're shopping, too. In 2020, Target knocked up to 50% off card and board games, and offered a "buy two, get one free" promotion on Disney toys. Speaking of Disney, the shopDisney store cut up to 50% off and then offered an extra 20% off on select items to celebrate Black Friday.
Select Black Friday LEGO Sets Will Be 50% Off
LEGO sets make an incredible gift for the builders in your life, whether they're kids or just kids at heart. But LEGO isn't always the most affordable toy brand. Fortunately, we see plenty of Black Friday LEGO deals at a variety of retailers. Expect stores like Kohl's to offer anywhere from 30% to 50% off select sets; watch for purchases to be eligible for Kohl's Cash, as well, to make your dollar go even further.
SEE ALSO: Black Friday 2021 TV Deals: What Offers Can You Expect for Every Screen Size?
Target is also worth checking out around Black Friday. Last year they knocked up to 50% off select LEGO sets, and we expect them to do the same this year. And, of course, LEGO itself will likely have its standard "Brick Friday" sale — but discounts are more modest there, usually up to 20% off at most. However, if it's the only place where you can find a particular set, we say go for it — after all, saving something is better than saving nothing.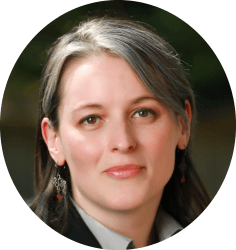 Senior Staff Writer/Spokesperson
Julie's work has been featured on CNBC, GoBankingRates, Kiplinger, Marketwatch, Money, The New York Times, Real Simple, US News, WaPo, WSJ, Yahoo!, and more. She's extolled the virtues of DealNews in interviews with Cheddar TV, GMA, various podcasts, and affiliates across the United States, plus one in Canada.
DealNews may be compensated by companies mentioned in this article. Please note that, although prices sometimes fluctuate or expire unexpectedly, all products and deals mentioned in this feature were available at the lowest total price we could find at the time of publication (unless otherwise specified).