Black Friday video game sales and toy deals are a big part of the holiday shopping extravaganza — whether you're buying the latest titles for yourself, or giving your kid a new console. There are tons of Black Friday video game sales to shop, and it can be difficult to know what to expect from the most in-demand products of the year.
SEE ALSO: Black Friday Sneak Preview 2019: See All Our Deal Predictions!
Fortunately, we've put together a guide to help you snag the best Black Friday gaming deals on Nintendo, PlayStation, Xbox, and virtual reality (VR), as well as Black Friday LEGO deals in 2019.
The Best Black Friday Gaming & Toy Deals in 2019
Here are the best gaming and toy deals we've seen in the Black Friday ads.
The Top Nintendo Switch Black Friday Deals
The Top PS4 Black Friday Deals
The Top Xbox Black Friday Deals
The Top VR Black Friday Deals
The Top LEGO Black Friday Deals
NOTE: The information below was assembled before the Black Friday ads came out. Please refer to the ads above before making any shopping plans.
Video games and consoles will both see discounts this Black Friday, and many of those deals will come in the form of bundles. Further, fans of LEGO Black Friday deals can expect moderate savings.
You can click any of the links below to jump ahead in this article and learn more about that topic.
Nintendo Switch Black Friday Deals
PS4 Black Friday Deals
Xbox One Black Friday Deals
VR Black Friday Deals
LEGO Black Friday Deals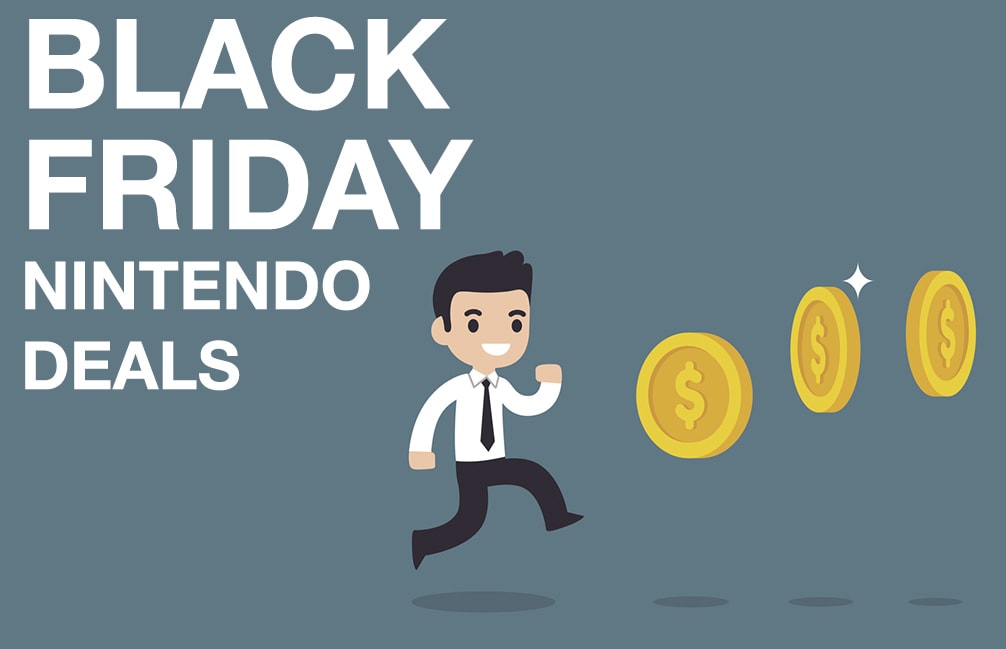 Black Friday Nintendo Switch Deals Preview
Nintendo Switch Could Hit $275
Nintendo recently upgraded the Nintendo Switch console, providing it with longer battery life. While we saw the first generation Nintendo Switch drop to $250 last Black Friday, that model is now discontinued. Because the upgraded model only recently hit store shelves, the odds of seeing a deep discount for Black Friday 2019 are slim.
The latest Nintendo Switch could get a $25 discount, or it may be full price and bundled with a game.
We could see the latest Nintendo Switch hit $275, but that's a very optimistic prediction. We're more likely to see a modest discount on the $300 price tag, or see the Nintendo Switch at full price and bundled with a game.
There's a chance that third-party sellers will offer the previous-gen Nintendo Switch model on Amazon or eBay for $250 or less — but don't count on it. If you're set on buying a Nintendo Switch, just plan on paying closer to full price this Black Friday.
Sorry, No Nintendo Switch Lite Deals
Nintendo recently added a new handheld console to the Nintendo Switch lineup. The Nintendo Switch Lite was released on September 20 and differs from the full-size Switch in several ways. According to CNET, the Nintendo Switch Lite "feels more like a variation on Nintendo's other handheld game systems, such as the Nintendo 3DS or 2DS."
SEE ALSO: Black Friday TV Deals 2019 Preview
This budget alternative to the full-blown Switch is currently priced at $200. With Nintendo discounts being scant already, and the fact that the Nintendo Switch Lite is already at a more affordable price point, we aren't expecting any discounts at all for Black Friday 2019.
Expect Modest Black Friday Deals on Nintendo Video Games
Nintendo isn't known for Black Friday video game deals, even when the games are older. For instance, Super Smash Bros. Ultimate was released last December. It normally retails for around $60, and the lowest we've seen it fall this year is $47. We could see similar prices for Black Friday, but don't expect a massive price cut — sought-after Nintendo games just don't see many deals.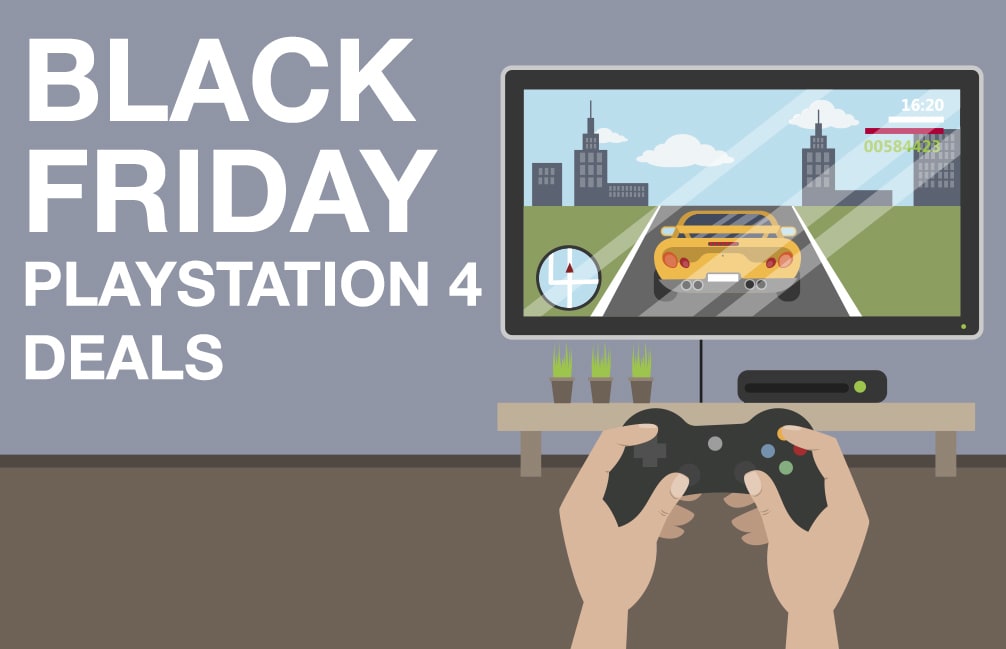 Black Friday PS4 Deals Preview
PS4 Pro Consoles Could Fall to $315
Gamers are aware that a PlayStation 5 console is on its way, but concrete details on the release date aren't available yet. Some rumors suggest the PS5 could be launched as soon as February 2020, while others believe it'll be a big player for the 2020 holiday season.
The PS4 Pro typically costs around $399, but we saw it drop to $310 earlier this year.
Either way, we aren't expecting the PS5 to affect prices of any PS4 consoles this year. The PS4 Pro typically costs around $399, but we saw a PS4 Pro 1TB console drop to $310 earlier in 2019. With this console being on the older side — it was released in November 2016 — we expect the PS4 Pro 1TB model to hit $315 or less for Black Friday 2019.
Shop AAA PS4 Video Games From $20 or Less
If you're shopping Black Friday video game sales, know that AAA titles from 2018 and early 2019 could be $20 or less. For instance, Kingdom Hearts III was released in January, and we've already seen that game hit $20. Far Cry New Dawn hit the same price. And although it was met with much criticism, Fallout 76 has dropped to $20 this year, too.
PlayStation Store Will Cut Up to 50% Off
Not sure what video games you'll want? Shop the PlayStation Store Black Friday sale, where you'll save up to 50% on select titles. In 2018, this sale boasted significant price lows for many popular games, including some that had only been released two months earlier. Keep an eye out for a similar promotion this year.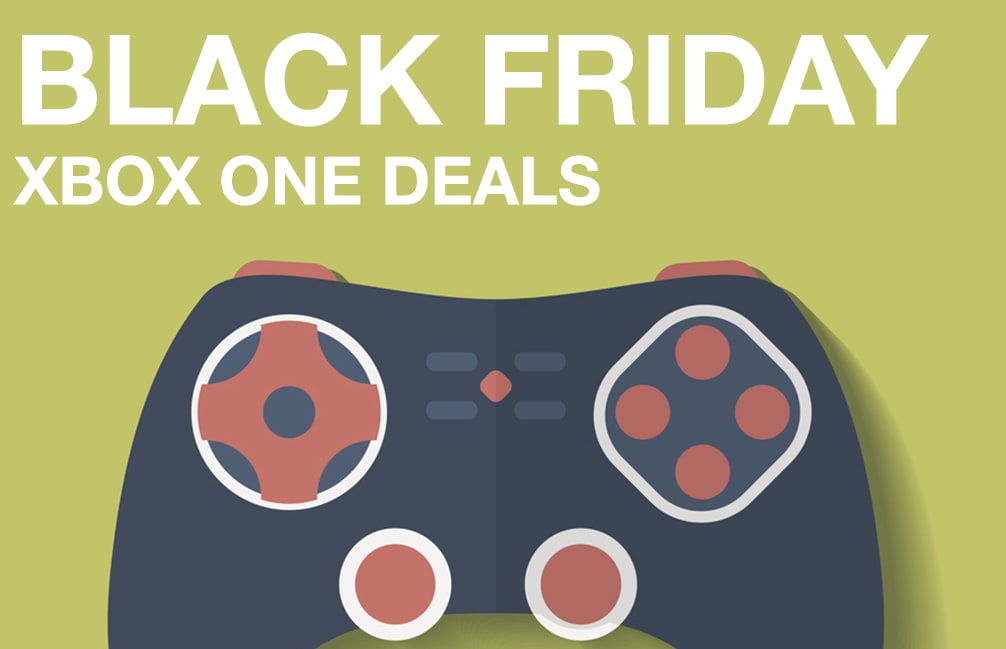 Black Friday Xbox One Deals Preview
Xbox One X Bundles Could Drop to $300
Microsoft's next Xbox console is code-named Project Scarlett, but it isn't due out until the 2020 holiday season. That being said, we can expect great Black Friday Xbox One X deals in 2019. We've already seen the Xbox One X fall to $300 this year, so the console could absolutely hit that price again — especially as a standalone purchase without bundled games.
We saw the Xbox One X bundled with PUBG for only $300 in May.
You may want to grab a bundle, though, as we actually saw the Xbox One X bundled with PlayerUnknown's Battlegrounds for only $300 in May. And there will definitely be a wide selection of Xbox One X game bundles for Black Friday.
Xbox One S Bundles Will Go as Low as $175
If you're hoping to spend less on a new Xbox One console, watch for excellent Black Friday Xbox One S bundle deals. We've already seen the 1TB model combined with Battlefield V drop to $175 this year; it's possible we'll see similar bundles go for $175 or less during Black Friday.
The Xbox Wireless Controller Will Be As Cheap As $34
If you're just in need of video game accessories, know that plain Xbox Wireless Controllers will be as cheap as $34 this year. (Plain controllers are the ones without any special designs or branding.) Of course, we recently saw a Minecraft Xbox controller for $33, so we could see some special edition Xbox One controllers for cheap on Black Friday.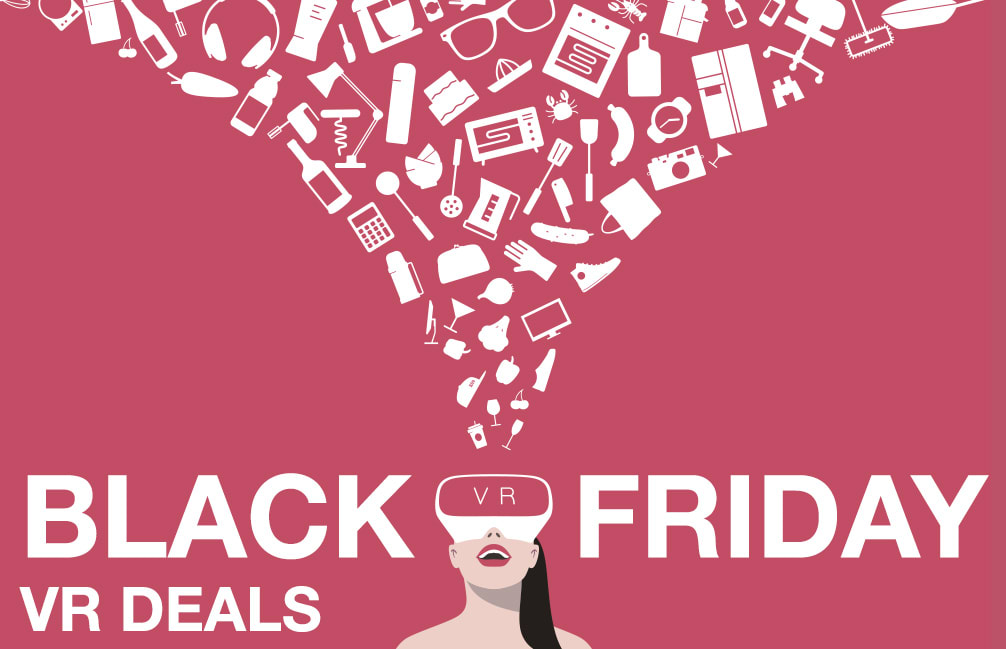 Black Friday VR Deals Preview
HTC Vive Will Be Full Price (With Gift Cards)
If you prefer PC VR, don't expect any straight-up discounts on the HTC Vive system. The HTC Vive goes for $499 now, a significant drop from its original $799 price. Even so, we could see Black Friday HTC Vive deals that include gift cards to lessen the sticker shock. Just be sure your PC can handle the HTC Vive before investing in this system.
SEE ALSO: Black Friday Laptop Deals 2019 Preview
HTC also has a new VR system — the HTC Vive Cosmos — coming out on October 3. Don't expect it to go on sale for Black Friday 2019, though.
Watch for PlayStation VR Bundles to Be $250 or Less
Three different PlayStation VR (PS VR) bundles are available as of this writing, currently priced from $270 to $350. We expect the more expensive models to fall to around $250 for Black Friday 2019, assuming 2018 trends hold. The cheaper PS VR bundles might get a more modest discount, but it's likely we'll still see at least some savings on those products for Black Friday.
Expect the Oculus Go Headset to Hit $159
Not interested in PS VR? Facebook's Oculus brand makes a stand-alone headset called Oculus Go, which was released in May 2018. We've already seen this headset fall to $159 this year — it starts at $199 — so we're betting it'll drop that low again for Black Friday.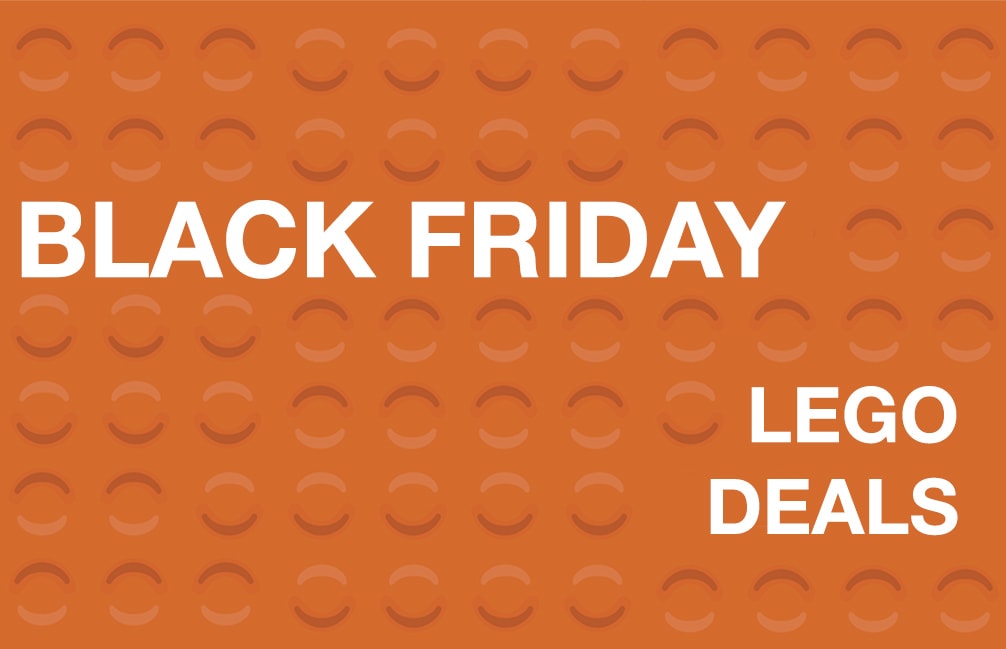 Black Friday LEGO Deals Preview
Save Up to 30% on LEGO Sets for Black Friday
LEGO is not known for hefty discounts. But LEGO Black Friday sales bring a rare opportunity to save. The official LEGO Shop itself will cut up to 30% off during its annual Brick Friday sale. Watch for other retailers to match that discount. Last year, Amazon offered the same savings on LEGO sets, and we've seen Target offer a similar Black Friday LEGO deal in previous years.
The official LEGO Shop will cut up to 30% off during its annual Brick Friday sale.
Score Huge LEGO Sets From $20
If you aren't interested in brands like LEGO Star Wars or LEGO Wizarding World (the Harry Potter sets), Black Friday is an excellent time to stock up on LEGOs. You can find huge basic sets from the LEGO Creator and LEGO Classic lines for as little as $20 during this time. By "basic," we mean a collection of LEGO bricks of various sizes and colors that aren't designed to build anything in particular. And "huge" really is huge — last year, we saw a $20 set of 900 bricks.
Don't Expect Deep Discounts on Brands Like LEGO Star Wars
Speaking of branded sets, if you're hoping to add the Kessel Run Millennium Falcon to your LEGO Star Wars collection, prepare to be disappointed. That 1,414-piece LEGO set has a list price of $170, and the cheapest we've seen it go is $120. That's still a $50 savings, but we wouldn't expect much more than that for Black Friday 2019.
SEE ALSO: Black Friday Electronic Deals 2019 Preview
While basic LEGO sets will get Black Friday discounts of 30% off or more, the big names won't. Keep an eye out for your favorite LEGO sets during Black Friday, of course — but don't expect brands like LEGO Star Wars, LEGO Wizarding World, or LEGO Super Heroes to see big drops.
See All the 2019 Black Friday Sneak Previews!