The Best Stores for Deals on Apple Laptops, iPads, and iPhones
Where you buy your Apple devices dictates the type of deals you'll see. For the iPad, eBay reigns supreme while Sprint and Walmart own the market when it comes to iPhone deals.
Even though we didn't see new hardware at Apple's Worldwide Developers Conference, chances are you or someone you know will purchase an Apple device in the near future. However, what many consumers don't realize is that where you buy your Apple gear largely determines how much you pay for it.
Take for instance the Apple Store. With roughly one sale per year, it's the worst place to go for deals on new Apple products. Other stores, like Amazon or Best Buy, offer better prices on the same items. But out of all the authorized Apple retailers, does one merchant stand out from the pack?
To find out which stores offer the best prices for your Apple fix, we tracked several years worth of deals on the hottest Apple products, including the iPhone, iPad, and 11" MacBook Air. While we found that there's no ultimate go-to store for all of your Apple needs, we did find that certain stores offered better deals on specific Apple gadgets.
Best Store for iPhone Deals: Sprint and Walmart
Surprisingly, the store with the highest number of iPhone deals wasn't a big box retailer, but instead a mobile carrier. Sprint beat out the competition, accounting for 28% of all iPhone deals we've seen. Deals ranged from $50 off the entry-level iPhone to an iPhone 5s that was free on contract. That's right, Sprint was the first retailer to offer a current-generation iPhone for free with contract renewal. Moreover, Sprint was also the retailer with the highest number of online deals, as 84% of its iPhone bargains were available with free shipping online.
The second-best store for iPhone deals was none other than Walmart, which has been responsible for 23% of iPhone deals. Walmart also gets props for being the retailer that pioneered iPhone discounts, starting in 2010 when it slashed the price of the subsidized iPhone 3GS to $97. Since then, Walmart has consistently been the first retailer to draw blood when a new iPhone is announced. For example, Walmart discounted the iPhone 5s and iPhone 5c just two days after Apple's announcement. It was also the first retailer to discount the iPhone 4, iPhone 4S, and iPhone 5. However, all of these deals required an in-store purchase, meaning none were available online.
Rounding out the third and fourth spots are Best Buy and Fry's Electronics, which account for 20% and 16% of iPhone deals, respectively. Honorable mention goes to RadioShack and Target, which represented the rest of our iPhone deals.
Best Store for iPad Deals: eBay Reigns Supreme
For iPad deals, eBay and its long list of merchants are the undisputed champs, accounting for 37% of our deals on Apple's famous tablet. Even better, all of eBay's deals are available online with free shipping, making it that much easier to score a deal from the comforts of your home.
If you happen to live near a MicroCenter, it accounted for 20% of our iPad deals, coming in second to eBay. However, an astounding 86% of MicroCenter deals required a trip to the store, so if you don't live near a MicroCenter, you're essentially out of luck. Your chances are better with Best Buy, the third-best retailer for iPad deals, which made up 7% of our iPad deals. All of Best Buy's sales were available online with free shipping. The rest of our iPad sales were split across various stores including Walmart, Meijer, Target, and Staples.
For the iPad mini, eBay was again the winner. It locked in 23% of our iPad mini deals, all of which were available online with free shipping. This time, however, Walmart came in a close second with 19% of our iPad mini deals, half of which were in-store only. MicroCenter and MacMall came in third and fourth with 13% and 11%, respectively.
There Are Several Contenders for MacBook Air Deals
When it came time to check in on Apple's 11" entry-level MacBook Air, finding a retailer with the best or fastest deals was a lot trickier. That's because most of our MacBook Air deals are splintered across various retailers including MacConnection, with 20% of our MacBook Air deals; Best Buy, with 17%; and Amazon, with 14%. Unlike other Apple devices where we clearly saw some distinctions, no single retailer stood out from the pack when it came to MacBook Air deals.
That said, Best Buy has had the steepest MacBook Air discounts for the past two generations, taking as much as $100 off the 11" entry-level model. With Apple's latest MacBook Air refresh and price cut, potential shoppers will want to keep an eye on Best Buy to see how it reacts.
So while we didn't find a single store that offered the best Apple deals all of the time, we did find that certain stores offer better deals on Apple devices than their competitors. And that alone is a great starting point for the avid Apple fan who wants the latest tech at discounted prices.
Who Has the Best Access to In-Store Deals?
While several of the top retailers for Apple deals operate in the digital space, many of the aforementioned promotions — especially the ones that discount recently-released models — will be available in-store only, or will require pickup. This is largely done to lure consumers to stores where they might be inclined to make impulse purchases or buy accessories with a high profit margin.
Naturally, in order to avail yourself of these deals, one must live near a brick-and-mortar store to physically retrieve the item. We examined the locations of these top five retailers that offer in-store Apple deals — Walmart, Target, Best Buy, Fry's Electronics, and MicroCenter — to see which states' residents have the best access to these offers.
Check out the infographic below, and let us know in the comments what you think. Does it matter if there's a Fry's in your state if you still have to drive a distance to get there? How far will you go for a deal?
---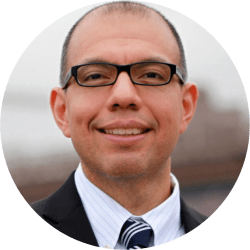 DealNews Contributing Writer
With over a decade of experience covering technology, Louis Ramirez has written for CNET, Laptop, Gizmodo, and various other publications. Follow him on Twitter at
@louisramirez
.
DealNews may be compensated by companies mentioned in this article. Please note that, although prices sometimes fluctuate or expire unexpectedly, all products and deals mentioned in this feature were available at the lowest total price we could find at the time of publication (unless otherwise specified).