It's actually been National Procrastination Week since Monday, but we're only getting around to writing it now because... because reasons, okay? But we've done it now, and we've rounded up the best deals to help you make the real world wait a while, including a TV, and some box sets to watch on it.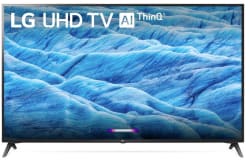 LG 42.5" 4K LED UHD Smart TV w/ $50 Dell Gift Card
Store: Dell Home
Price: $319 EXPIRED
Shipping: Free shipping
Lowest By: $11
Expiration: March 6

A little known fact is that TV actually stands for "Time Vasting" (the initialism-coiner was German), so this is the perfect deal to kick off this roundup. If you'd like to put off doing more important things in front of a better class of screen, Dell packs a $50 gift card in with this LG UM7300PUA. A good TV will be an important resource for some of our other roundup items, so get on board early! It features a 3840x2160 (4K) native resolution, Active HDR with support for HDR10 and HLG, webOS Smart TV (with access to Netflix, Hulu, YouTube, more), compatibility with Amazon Alexa and Google Assistant, three HDMI inputs, and two USB inputs.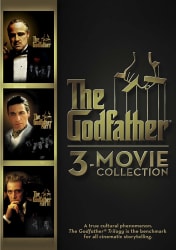 Best Selling TV & Movie Boxsets
Store: Amazon
Price: from $10 EXPIRED
Shipping: Free shipping w/ Prime
Expiration: March 10

It's baffling to consider these days, with our Netflixes and Disney Pluses and Hulus and Vudus and Prime Videos and... [eight years pass]... but before all of those streaming services, you may remember that we used to binge watch things on physical media. This included the horrifying process of needing to change discs, which was the prehistoric equivalent of reassuring Netflix that yes, I'm still watching this, how dare you make me very slightly move my finger to confirm this. The upside to this, naturally, is that even if Amazon for some reason stop selling any of these box sets, they're unlikely to send some henchmen around to your house to confiscate your collection. (I say "unlikely to" rather than "not going to" because we can't ultimately rule out Bezos' quest for world domination extending that far.)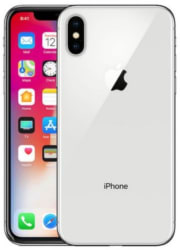 Refurb Unlocked Apple iPhone X 64GB GSM Phone
Store: eBay
Price: $369.95 EXPIRED
Shipping: Free shipping
Lowest By: $25
Expiration: March 8

Do you ever do that thing where you finish browsing Twitter or whatever on your phone, close the app, then have your brain completely malfunction as you immediately open the app again to check what's new? What I'm saying is, phones have probably replaced TVs as our ultimate time wasters, if only because they do everything TVs do, but with portability and cat pictures. Luckily, even though it'll waste your time, this refurbished iPhone X won't waste your money – it's the best price we've ever seen.

No warranty information is provided.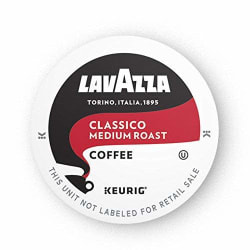 Lavazza K-Cups
Store: Amazon
Discount: 26% off + 5% off EXPIRED
Shipping: Free shipping w/ Prime
Expiration: March 20

It's the classic procrastinator's maneuver: "I'll be able to concentrate better once I have some coffee". You can replace coffee with whatever other drink or snack you prefer, the point is we all know it's just another arrow in our stalling quiver, and frankly I applaud our collective ingenuity and openness to self-delusion. That work is never getting done – you're going to drink that coffee while skimming the headlines on your phone (see above), then get distracted by something on Reddit and boom, there goes two hours. It's tradition. As is saving extra on groceries on Amazon with Subscribe & Save!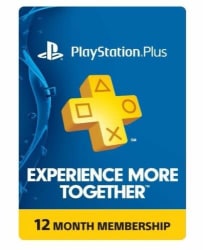 Sony PlayStation Plus 1-Year Membership
Store: eBay
Price:

$37.99


Lowest By: $22

It's been 20 years since the PlayStation 2 was first released in Japan, which means your current challenge is to spend another 20 years lazily playing PlayStation instead of doing some important work. You can help yourself along by saving $22 on a PS Plus subscription, which will fittingly enough give you immediate and free access to the recent remake of the PS2 classic, Shadow of the Colossus. My favorite bit in that game was where you hide under some masonry so the gigantic boss has to crouch down and search for you, at which point you hitch a ride on his beard to stab his stupid glowing weak spot. It's the best beard moment in video games, followed closely by Geralt's "real-time beard growth" in The Witcher 3. Video games are weird and good.