Whether you're looking to upgrade your home office situation, or just boost your internet speeds for some good Netflix binges, we've got discounts for all your needs in these top five deals of the week. They include a sale on over 150 printers at Staples, an enormous and stylish monitor at Lenovo, and two desktops to suit each end of the "I need/don't need a ripping fast GPU in my PC" spectrum.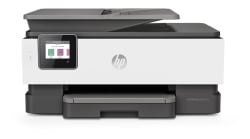 Printer Sale
Store: Staples
Discount: Up to 40% off EXPIRED
Shipping: Free shipping
Expiration: April 16

Almost a full third of the 160 or so printers that are on sale here are HP brand. This is annoying, because if there were fewer overall printers on sale, or if HP made up a larger percentage, we could joke that "HP" stands for "Half the Printers". Instead, we've got nothing, unless you count strong discounts on a wide range of inkjet and laser printers, which you probably should. Epson, Canon, and Xerox are all well-represented, too – just in time, too, since we're all suddenly unable to mooch the office printer.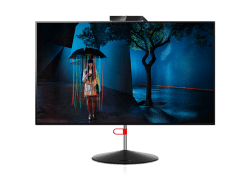 Lenovo ThinkVision X1 (2nd Gen) 27" 4K LED Monitor
Store: Lenovo
Price: $512.05 via code "MONITOREXTRA5" EXPIRED
Shipping: Free shipping
Lowest By: $332
Expiration: May 4

This enormonitor is both borderless and ultra-slim, so in some sense you're paying for the luxury of a very snazzy design, as much as snazzy screen specs. Luckily, you're also getting snazzy screen specs, and saving over $300, thanks to the coupon code "MONITOREXTRA5". It features a Thunderbolt 3 interface, DisplayPort 1.2 and HDMI 2.0 inputs, 3840x2160 (4K) native resolution, and 99% sRGB color gamut.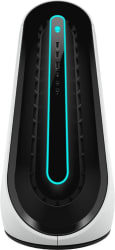 Alienware Coffee Lake i7 PC w/ 8GB GPU & 1TB SSD
Store: Dell Home
Price: $1735.56 via code "50OFF699" EXPIRED
Shipping: Free shipping
Lowest By: $514
Expiration: April 12

With a new Half-Life game tearing up the charts and a divisive Doom game splitting opinion, it feels like PC gaming warped back to 2004 this month. But no: it's 2020, and this Alienware includes a big brutish 8GB video card because those 1440p 144Hz visuals demand it. (Plus, no way a huge PlayStation title like Horizon: Zero Dawn would be Steam-bound 16 years ago.) It features an Intel Core i7-9700K 3.6GHz Coffee Lake 8-core processor, 16GB RAM, 1TB M.2 PCIe SSD, 1TB hard drive, Nvidia GeForce RTX 2070 Super 8GB graphics card, Windows 10 Home 64-bit.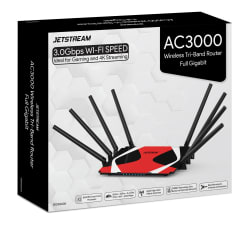 Jetstream AC3000 Ducati Tri-Band WiFi Router
Store: Walmart
Price: $69.99 EXPIRED
Shipping: Free shipping
Lowest By: $99
Expiration: April 14

If your Netflix account is bearing the brunt of your newfound indoors time, it might be time to upgrade to a more beefy router. (Also useful for downloading large game trials, or even more so, testing out some Stadia streaming. This router features an 800MHz dual-core processor, 1GB RAM, 4,000-sq. ft. range, Gigabit WAN port, 4 Gigabit LAN ports, and USB 3.0.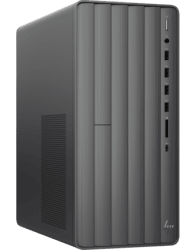 HP Envy 9th-Gen 6-Core i5 Desktop PC
Store: HP
Price: $549.99 EXPIRED
Shipping: Free shipping
Lowest By: $100
Expiration: May 6

If you don't quite need the bells and whistles of the massive Alienware desktop above, you might prefer to keep things simple and a great deal cheaper with this HP desktop. It looks like corrugated packaging material, and features a 9th-generation Intel Core i5-9400 2.9GHz Coffee Lake 6-core CPU, 8GB RAM, 1TB HDD, and Windows 10 Home 64-bit.