9 Things You Need to Know About Apple's Quiet Update to the Retina MacBook
It's now faster, lighter, and pinker. Plus, it's even thinner than the MacBook Air!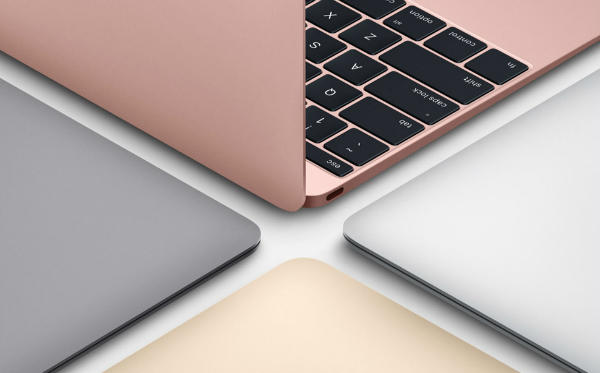 If you blinked, you might have missed it: Without much fanfare, Apple announced some notable upgrades to the Retina MacBook line last week. The new 12" MacBook will soon be available with some snazzy new features, colors, and other performance specs that might convince some holdout Apple fans to finally upgrade to the brand's newest line of Macs.
So is it worth trading in your old laptop for the new MacBook? Read on to find out how it differs from the previous generation, and to see what early reviews are already saying.
There Are Two Versions of the 12" MacBook (And They're Still Expensive)
The base model will include 256GB of onboard flash storage, a sixth-generation 1.1 GHz m3 Skylake processor, and 8GB of memory, while the higher-end model will have 512GB storage and a 1.2 GHz m5 processor. Both are priced in line with the previous generation, checking in at $1,299 and $1,599 respectively.
Processing Speeds Are 10% Faster
That aforementioned Skylake processor replaces the outgoing Broadwell, with a CPU speed that's about 10% faster than the previous MacBook, according to MacObserver.com. This also means less power is consumed and graphic speeds will be up to 40% quicker.
But Some Reviewers Believe the CPU Could Be Better
Vlad Savov of The Verge called out Apple for failing to follow through on a truly revolutionary CPU. "I can't be the only person throwing his hands up in the air in exasperation," he wrote. "Intel's Skylake processors got announced at least three times during 2015, but only now do we see them appear in an Apple computer, and it's only the low-power M variant in the MacBook. Where are our powerful new mobile workhorses, Apple?"
The Battery Isn't Any Bigger, But it Will Last Longer
Thanks to the above processor, the new MacBook has an extended battery life that surpasses that of the previous model. The Mac will receive an estimated 12 hours of battery life, which is about a half hour longer than before. Apple claims that the 12" Retina battery is rated at 11 hours of iTunes playback and 10 hours for wireless web browsing. The battery, apparently, is the same size as before, but Apple managed to increase its output from 37 watt hours to 40.
There's a Cheery New Color Option
New to the MacBook palette is a finish called "rose gold," an iridescent, metallic shade. It's arguably the most colorful option next to the existing silver, gold, and silver gray hues offered in the lineup. You might already be familiar with the rose gold color from the iPhone lines.
It Has a Streamlined Design That's Lighter and Thinner
At just two pounds and 13.1 millimeters thin, Apple maintains that the Retina MacBook is the thinnest and lightest it's ever made. MacWorld contends that this makes the 2016 Retina MacBook about 24% thinner than the MacBook Air.
There's Only a USB-C Port
Also contributing to the slimmer design is the USB-C port, which is about a third of the size of a regular USB port. This was also present on the previous MacBook, but several critics have been quick to complain about the lack of full USB options on the latest version as well.
Some techies aren't too bothered by it, however. "I've used the first-generation 12" MacBook extensively and am fine with the single USB-C port," writes Brooke Crothers of Forbes. "A radical makeover (that's a mere 2 pounds and 13.1 mm thick), by definition, is not going to please everybody … Give the newest MacBook time."
There's No Update to the Keyboard
Some critics would have liked to see a touch sensitive keyboard surface as part of the new-and-improved MacBook Retina, but sadly that's missing from this year's update. According to Mac Observer, Apple has a patent for one, so we expect to see it in the future.
Apple Might Be Quietly Phasing Out the MacBook Air
The no-frills, downplayed announcement of these MacBook updates has fueled existing speculation that the Retina is poised to supersede the MacBook Air.
Look to the Retina MacBook's amazing hi-res display and its impossibly thin profile, and it's hard to deny that Apple could be slowly phasing out the Air. "Apple is not a company that can be accused of doing things thoughtlessly, and the decision to leave the Air's display at the lower quality and resolution must be taken as a deliberate one," writes Savov of The Verge. "In other words, Apple is comfortable with keeping the Air as a technological straggler in its lineup."
Should You Buy the 2016 Retina MacBook?
It depends. Dieter Bohn of The Verge encourages readers to upgrade their Mac depending on their computing needs, rather than blindly following the hype.
"Really, if you want power, get a MacBook Pro. And if you want the best all-around utilitarian MacBook, get an Air," he writes. "Or — actually — don't do either if you can wait a little bit. The MacBook might be all new, but everybody's expecting the rest of the Mac lineup to get updates as the year drags on."
If you do choose to buy the 2016 Retina MacBook, remember that we frequently see slight discounts from resellers within a few weeks after a new laptop debuts. Once the MacBook is available to purchase, you could save $100 or more by paying close attention to promos from the likes of MacMall, Best Buy, and Amazon.
Readers, what do you think about the latest MacBook? Did anyone buy the previous generation? Are you ready to upgrade? Sound off in the comments below!
---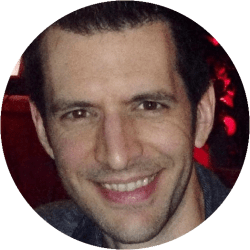 Contributing Writer
Paul Sisolak is a freelance writer who covers a wide range of topics, including personal finance, automotive reviews, travel, news and trends, entertainment, and education. He has written and reported for U.S. News & World Report, Business Insider, Huffington Post, CNN Money, StudentLoanHero.com, and GOBankingRates.com.
DealNews may be compensated by companies mentioned in this article. Please note that, although prices sometimes fluctuate or expire unexpectedly, all products and deals mentioned in this feature were available at the lowest total price we could find at the time of publication (unless otherwise specified).