Switching to Straight Talk: Which Cell Phones Are Compatible?
You may be able to bring your own phone to this budget provider (and save some serious cash), but make sure it works first.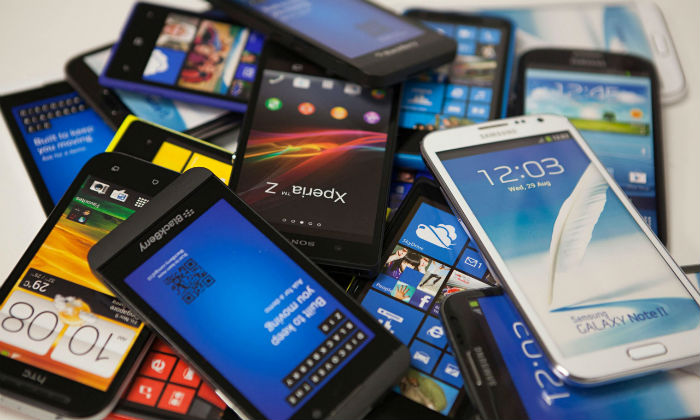 Though you're probably familiar with the major smartphone carriers like AT&T, Verizon, Sprint, and T-Mobile, there are a lot of smaller providers offering reasonable service at excellent rates.
In the past, these providers were often distinguished from the big brands due to the fact that they offered prepaid, no-contract phones. While such carriers didn't necessarily offer service for the latest smartphones, there was a lot of appeal to their budget-friendly prices. But as the big carriers have started to step away from contracts themselves, the differentiation between the two types of carriers has grown more vague.
Same Networks, Different Rates
So just what is the difference from the brand-name carriers and Straight Talk Wireless, a budget brand run by a partnership between Walmart and TracFone? Surprisingly little, especially as the mobile network is a MVNO (or "mobile virtual network operator"), meaning TracFone has agreements with AT&T, Verizon, Sprint, and T-Mobile to use their networks to provide service.
This means making a switch from your current carrier to Straight Talk's $45-a-month unlimited plan (with unlimited talk and text as well as up to 5GB of 4G LTE data) is unlikely to even alter your service.
(It's worth noting that many of our readers would disagree that the networks are equivalent. When we previously asked for feedback on Straight Talk Wireless, we received dozens of comments describing terrible customer service. However, if you don't run into issues, this may be worth the cost savings.)
But is your current phone eligible to make the switch to Straight Talk? That's where this gets a bit more complicated.
Bring Your Own Phone
Straight Talk advertises itself as a "bring your own phone" carrier, suggesting that you can take whatever phone you're using on a major carrier and swap it to a Straight Talk plan to save cash. If you're bringing an existing phone over, there are still a few caveats:
You need to own your phone. More and more providers are moving to lease-style programs in which you don't actually own your phone. If you're on such a plan, your phone may not be yours to move to another carrier.
You need to be off-contract. If you bought a phone through a carrier on a two-year contract, you're locked in with them until the end of your contract period. Cancelling early may cost you a hefty fee.
Your phone needs to be carrier unlocked. Most phones are locked so they only work with that carrier. This doesn't mean you can't use them with other carriers — especially a network like Straight Talk, which is only using major carriers' networks — but you're likely to have to talk to your carrier to unlock your device.
What If I Want a New Phone?
If you want a brand new phone, Straight Talk lets you buy select — but not all — models directly and will support most new-model GSM or CDMA phones (more on those in a minute) you bring to the service. However, if you can buy a phone on one of the networks Straight Talk supports, you should be able to run it on Straight Talk as well — including the latest iPhone and Android models.
SEE ALSO: Walmart Straight Talk Review: Is the Wireless Service Any Good?
Just be aware that in order to run this phone on Straight Talk it will need to be a carrier-unlocked model, meaning you'll either pay full retail price up front or have to use Straight Talk's financing options — both of which may be less appealing than what major carriers have to offer. If you don't typically buy unlocked phones, be warned: There may be some sticker shock, as major carriers will either subsidize your purchase or let you pay in installments over 12 to 24 months.
Do I Have a GSM or CDMA Phone?
If you've started the process to sign up for Straight Talk, the first snag you've likely encountered is the question of whether you have a GSM or CDMA phone. You probably haven't run into this terminology if you've been using a phone from one of the major carriers, but it's important information if you're thinking about switching networks.
It comes down to the fact that different carriers use different types of technology to communicate. In the U.S., AT&T and T-Mobile use GSM while Verizon and Sprint use CDMA — and the technology your phone was built to work with limits the networks it will work on. Though this isn't make-or-break for an MVNO network like Straight Talk, you'll need to figure out what kind of phone you have to get appropriately set up.
GSM phones and LTE-capable CDMA phones are (typically) as simple to set up as swapping SIM cards from your current carrier's to a Straight Talk SIM (which can be purchased for 99 cents) — but some CDMA phones that don't use SIM cards will just need to be set up on the new network.
Which Phones Can I Use?
Straight Talk supports most GSM and CDMA phones and offers nano, micro, and standard SIM cards for use with a variety of phone models. However, what's available in your area will depend on the networks available to you. For example, if you have a Sprint phone but have moved to an area that doesn't offer Sprint coverage, your existing phone may not work. To check whether your current phone will work, just head to Straight Talk's website and provide information on your current phone and location. CDMA (Sprint and Verizon) phones require some additional verification to ensure they'll work on the network by entering a device identification number.
Straight Talk will directly sell these models — including both smartphones and feature phones — though you may find the specific models available in your area vary:
Alcatel Onetouch Pop Icon
Alcatel Onetouch Pop Nova LTE
Alcatel Onetouch Pop Star LTE
Alcatel Onetouch Sonic LTE
Huawei Ascend II
Huawei H215G
Huawei Inspira
Huawei Pronto LTE
Huawei Raven LTE
iPhone 6
iPhone 6 Plus
LG 441G
LG Access LTE
LG Lucky
LG Optimus Dynamic II
LG Optimus Fuel
LG Sunset LTE
LG Ultimate 2
Moto E
Samsung Galaxy Ace Style
Samsung Galaxy Centura
Samsung Galaxy Discover
Samsung Galaxy S III
Samsung Galaxy S4
Samsung Galaxy S4 Mini
Samsung Galaxy S5
Samsung R375C
Samsung S336C
ZTE Majesty
ZTE Merit
ZTE Midnight
ZTE Paragon
ZTE Rapido LTE
ZTE Solar
ZTE Unico LTE
ZTE Whirl
ZTE Valet
You'll notice that none of the latest smartphones are on that list — but they're still likely to work on Straight Talk. Any AT&T- or T-Mobile-compatible GSM phone that can use nano, micro, and standard SIM cards should work on the network without trouble, which covers a huge range of modern smartphones.
Readers, what have your experiences been with Straight Talk Wireless? Have you switched any of your cell phones to the carrier? Share your thoughts in the comments below!
---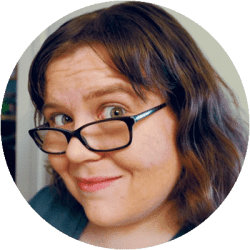 DealNews Contributing Writer
Originally working in IT, Elizabeth now writes on tech, gaming, and general consumer issues. Her articles have appeared in USA Today, Time, AOL, PriceGrabber, and more. She has been one of DealNews' most regular contributors since 2013, researching everything from vacuums to renters insurance to help consumers.
DealNews may be compensated by companies mentioned in this article. Please note that, although prices sometimes fluctuate or expire unexpectedly, all products and deals mentioned in this feature were available at the lowest total price we could find at the time of publication (unless otherwise specified).