Everything You Need to Know About Streaming Media Players
There's more to consider than whether a gadget connects to Netflix or HBO. We'll clue you in to what each streaming device offers — and what it leaves out.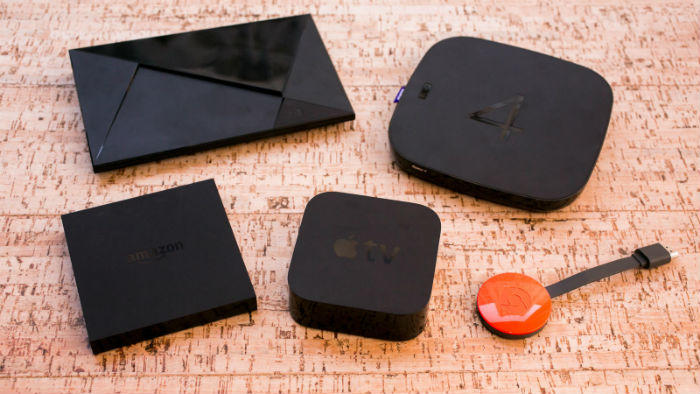 If you've upgraded your entertainment system in the past five years or so, there's a very good chance you have something in your house already that can work as a streaming media player.
You'd be hard-pressed to walk into an electronics store today and find a television or Blu-ray player that isn't WiFi-enabled to stream Netflix, Hulu, and other online services. If you've invested in a game console like the PlayStation 4, Xbox One, or Wii U — or even their previous-generation variants — you already have a gadget that will cover basic streaming needs.
But if you'd like to go beyond the basics, you'll want a dedicated streaming media player, and there are plenty to choose from. We'll tell you about the standard and special features these devices offer, go over the most popular streaming media players on the market, and help you decide which streamer is best for you.
4 Common Features of Streaming Media Players
Small Set-Top Box: Most streaming media players are flat and square-shaped, while a handful are "stick" style players that plug into your TV's HDMI port and take up no space at all. (Google's Nexus Player and 2nd-generation Chromecast go against the grain by being round.)
Modest Price: You can spend as little as $35 (Google Chromecast) or as much as $200 (Nvidia Shield Android TV), with most averaging around $100.
1080p Resolution: Every modern streaming media device supports at least 1080p, with some supporting 4K. Considering how little 4K content there is to stream right now, and the fact that you need a pricey 4K TV to watch it, we don't think 4K is a must-have just yet. Still, if you've got a top-of-the-line television, make sure your streaming device and services support 4K, or else you won't get the most out of your purchase.
SEE ALSO: Here's What You Need to Know About the Latest TV Technologies
Simple Plug-and-Play Setup: You shouldn't have to do much more than plug the devices into a power outlet, connect them to your television, and point them to your WiFi network. (Entering your login information for different streaming services is a bit of hassle, but you'll only have to do it once.)
4 Special Features That Some Streaming Devices Offer
Voice Search: Typically via a built-in microphone in the remote. You'll find this on Fire TV, Android TV, and Apple TV, and some Rokus.
Advanced Content Search: Most players let you search for streaming content on different services in one place, but not all do it very well. Roku is the gold standard for finding content to stream, but Google's Chromecast is catching up.
Gaming: More and more streaming gadgets also offer games, and while they aren't as good at gaming as dedicated game consoles, they aren't bad. Fire TV and Android TV both offer Android games, while Apple TV offers iOS games — and the Nvidia Shield also streams from Nvidia's cloud gaming service.
Computer Streaming: Google Chromecast and Apple TV can both display content from your smartphone, tablet, or computer on your television (though Apple TV only works with Apple devices).
Certain Channels Are Available With All Gadgets
But the biggest selling feature of a streaming media player isn't necessarily the hardware; it's the streaming services. Any player will connect to Netflix, Hulu, YouTube, and other online video staples, but most have notable exclusions.
For the best selection, Roku players offer access to 3,000 channels, which is more variety than you'll find anywhere else.
SEE ALSO: 5 Streaming Services That Let You Share an Account
However, Roku still won't stream everything. iTunes users will find that the Roku — and other streaming media players — won't be able to access their iTunes purchases. If you want to use iTunes, it doesn't matter how many channels Roku offers: The Apple TV is the only game in town.
5 Major Players in the World of Streaming Devices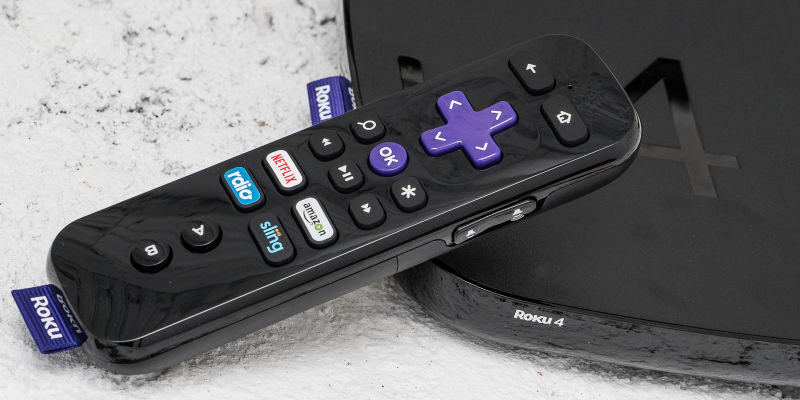 Roku
As we've said, Roku offers the widest range of streaming options, with access to all the major services like Netflix, Amazon Video, Hulu, HBO, Showtime, Sling TV, and more. It really shines in its huge selection of smaller video channels. Whatever you want to watch (unless it's iTunes), you'll find it on Roku.
On top of that selection, Roku's search function is the best in the business: With a single search, you can get results from more than 20 different services. Most players search fewer services or simply require you to go to each streaming service to find out if what you want is there.
SEE ALSO: HBO Now Arrives on Roku Devices
Another feature we really like is the Roku's remote, which for the Roku 3 and 4 includes a headphone jack, so one member of the household can watch TV without disturbing the rest. You can also get this on the Roku Streaming Stick through Roku's mobile app, letting you listen by plugging a headset into your phone.
Roku offers a few different models, ranging in price from $50 to $130. While you might be tempted to simply pick up the top-of-the-line Roku 4, you may not need to spend that much. Here are the best options.
Roku 1 ($50): If you have an old TV (without HDMI) and you aren't ready to upgrade, the Roku 1 is one of the few streamers that can connect it to the Internet. And if you do update it later, the Roku 1 can connect with newer TVs to offer Roku's broad selection of channels.


Roku Streaming Stick ($50): This pocket-sized streamer plugs into the HDMI port on your TV. Though it doesn't come with quite as nice a remote as the Roku 3 and 4, the Streaming Stick offers voice search and headphone compatibility through your smartphone with the Roku app. This does almost everything you need at a very reasonable price.


Roku 4 ($130): If you want to use a remote with voice search, have a headphone jack, and stream in 4K, this is the player you want.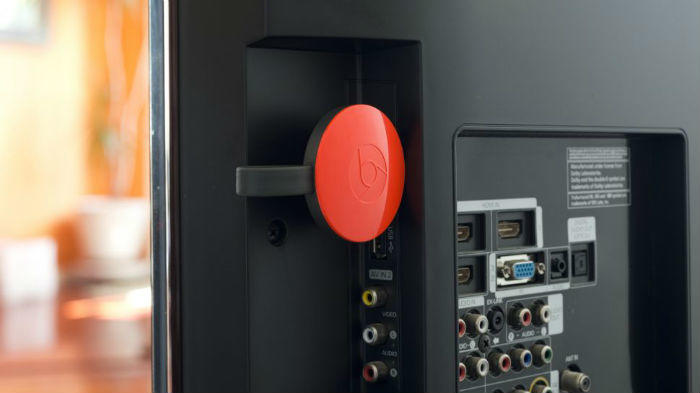 This isn't your standard set-top device. The Chromecast is a disc about 2" in diameter that plugs into the HDMI port on your television (and has a clever magnetic clip to hold it there). While other streaming media players opt for a traditional television-style control scheme with a remote, the Chromecast fully embraces the digital age. There's no remote here; it's entirely controlled by your smartphone, tablet, or laptop.
Chromecast-compatible apps, which cover all of the basics, can "cast" things onto your television. For anything without an app, like Amazon Video, you can cast tabs from Google's Chrome browser, though it isn't quite as smooth. Chromecast also has a good universal search feature, which bests all of the competition aside from Roku.
Though Google Chromecast is almost more of a smartphone accessory than a streaming media player, it's hands down the most economical way to get streaming media onto your television. The interface may feel a little awkward and it doesn't support 4K video, but at $35, the Chromecast is hard to beat.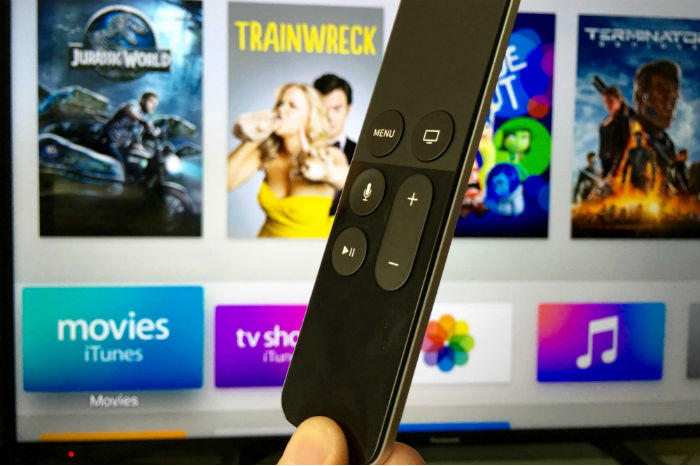 The biggest selling point of the Apple TV is access to iTunes, Apple Music, and the Apple App Store, which you can't get on any other device. The addition of the App Store to the device is welcome, as it brings some great games (and more) to the big screen. The remote is one of the best out there, with a touchpad that lets you zoom through menus and a microphone for voice control via Siri.
The major downside to the Apple TV (aside from its high $149 price) is a lack of content. Though Apple TV hits most of the big streaming services, including Netflix, Hulu, HBO, and Showtime, it's missing content providers like Amazon Video, Sling TV, and Twitch.
SEE ALSO: 7 Reasons Why the New Apple TV is More Expensive
However, you can sidestep some of these problems using AirPlay, which lets Apple TV stream content from your iPhone, iPad, or iPod touch. This workaround adds a lot more content, but it's not as straightforward as watching on the Apple TV itself.
The Apple TV also doesn't support 4K, so if that's a deal breaker for you, this isn't the right streamer. Despite its downsides, if you want to access iTunes, Apple TV is the only way to do it.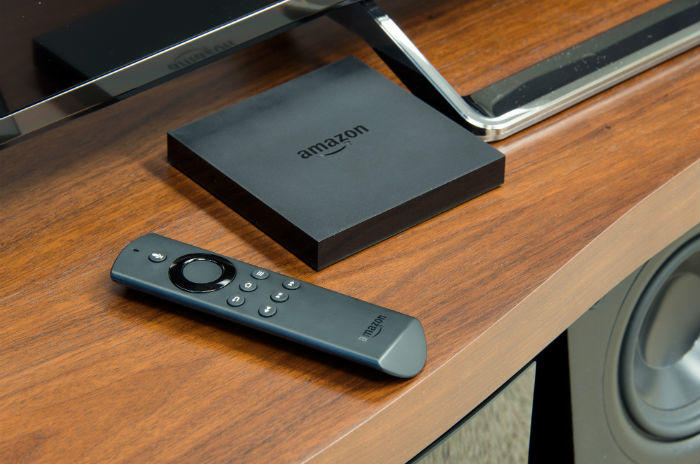 While they're full-fledged streaming media players, Amazon's Fire TV ($100) and Fire TV Stick ($40) are designed to highlight Amazon's digital content and streaming services. They're a great way for Amazon users, especially Amazon Prime members, to stream, rent, or buy content from the site.
But they definitely downplay content from other streaming services. So while you can watch most major streaming services through Fire TV, getting them can be a bit of a nuisance.
Fire TV has some nice features, such as the Siri-like Alexa voice assistant and 4K streaming support (the latter only available on the Fire TV, not the stick). Though like a lot of other products offering much the same at similar price points, this probably isn't enough to sway you.
SEE ALSO: Apple TV vs. Fire TV: Which Streaming Media Player Should You Buy?
Fire TV may not be the best streamer out there, but it's likely the best streamer for parents and kids. It has better parental controls than any other player, letting you set up profiles for each child to limit screen time and lock down inappropriate content.
A FreeTime Unlimited subscription (starting at $3 per month) offers unlimited access to kid-friendly shows on the Fire TV (and books and apps on Fire tablets), which removes any risk of your child stumbling into something inappropriate. With limited parental controls on most streaming services and players, it's a real advantage.
However, unless you're interested in the Fire TV's parental controls or its easy access to Amazon's streaming services, a Roku may serve you better.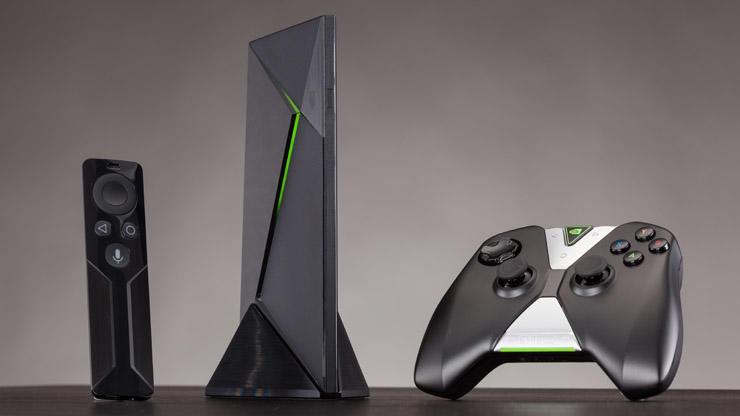 Since it has a limited selection of streaming services and apps, Android TV still feels like a work in progress. However, the Nvidia Shield Android TV ($200) is tempting, though more for its gaming abilities. Its streaming services cover the basics, but its games are the best you'll find on this class of gadgets, with access to Android games as well as the ability to play new titles through Nvidia's GeForce Now cloud gaming service.
The Nvidia Shield makes for a great gaming gadget, but its TV features are still basic. While the device does offer 4K streaming, you could get better streaming options from a Roku and better gaming options from the PlayStation 4 or Xbox One. However, if you're looking for a hybrid that does both decently and for less than a gaming console, the Shield may be perfect.
Also on the Android TV front is the Google Nexus Player ($100), though it doesn't offer much to stand out from the competition. Plus, its price tag is a bit high for something that just covers the streaming basics. We're still waiting for Google to come up with a killer feature for the Nexus player, but at present it's hard to recommend.
5 Tips for Finding the Best Streamer for You
If All You Want Is Netflix and Hulu: Anything on this list will do. Or you can use your TV, Blu-ray player, or gaming console to stream without adding an extra gadget.
If You Want More Streaming Options: The Roku Streaming Stick does almost everything you need at a bargain price of $50.
If You Want 4K Content: The Roku 4 is a bit pricey at $130, but has the widest selection of streaming options. If you need to save, pick up a Fire TV for $100 instead, though we think the extra $30 is worth it.
If You're On a Strict Budget: The $35 Google Chromecast is the most economical way to stream to your television.
If You've Just Got to Have iTunes: The $149 Apple TV is the only game in town.
Readers, what are your thoughts on streaming media players? If you own a streaming device, which one is it, and do you think the purchase has paid off? Let us know in the comments below!
---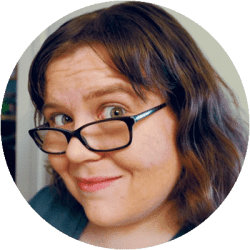 Contributing Writer
Originally working in IT, Elizabeth now writes on tech, gaming, and general consumer issues. Her articles have appeared in USA Today, Time, AOL, PriceGrabber, and more. She has been one of DealNews' most regular contributors since 2013, researching everything from vacuums to renters insurance to help consumers.
DealNews may be compensated by companies mentioned in this article. Please note that, although prices sometimes fluctuate or expire unexpectedly, all products and deals mentioned in this feature were available at the lowest total price we could find at the time of publication (unless otherwise specified).