Is Expensive Sunscreen Worth It?
UV rays cause sunburn, skin cancer, and premature aging, but you don't have to spend a fortune to protect yourself.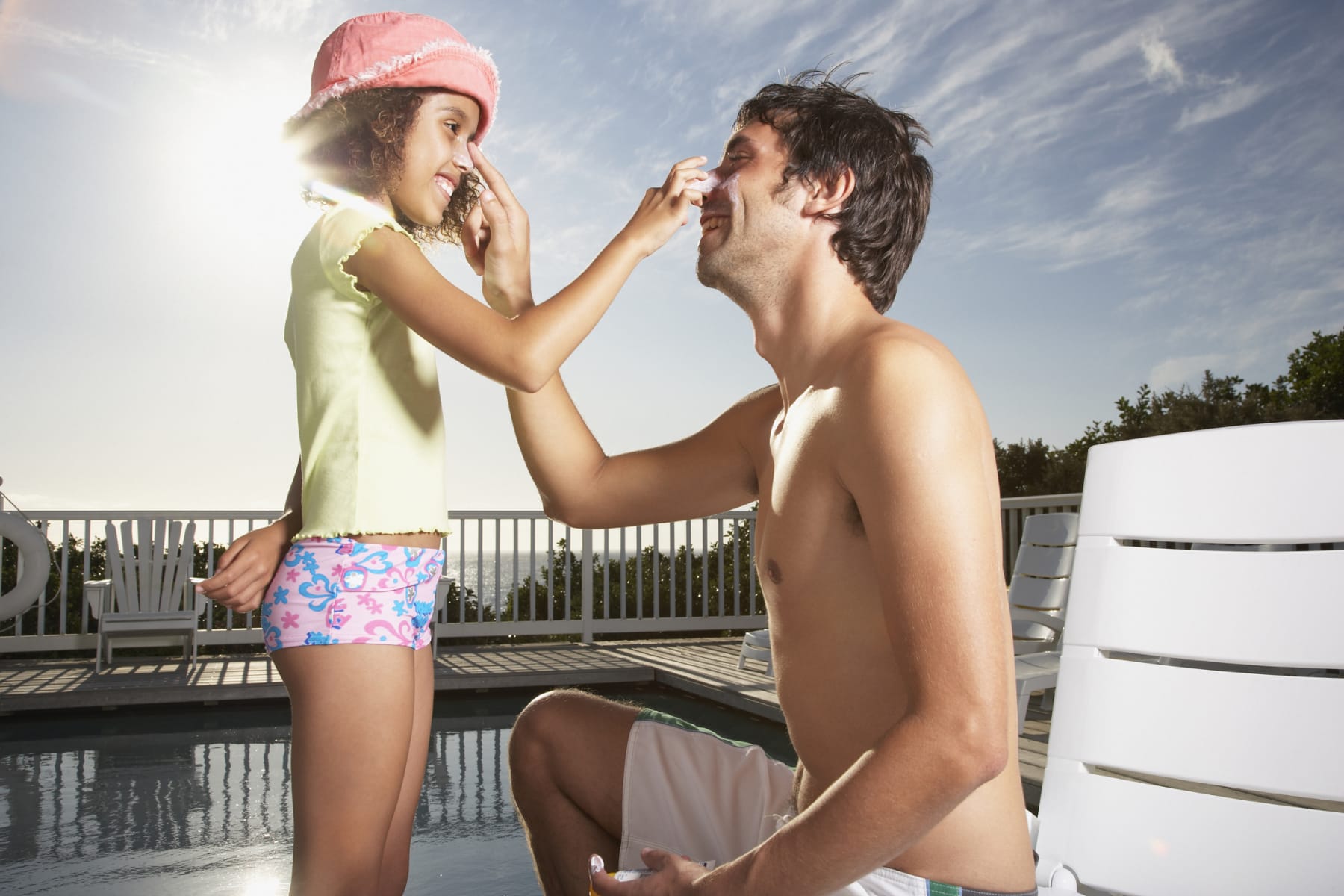 Summertime means lazy days at the beach, picnics in the park... and sometimes a bad sunburn. But protecting your skin with sunscreen can be pricey — especially when you consider that many bottles only contain 3 to 12 ounces, and the American Academy of Dermatology recommends applying a whole ounce of sunscreen every two hours when you're outdoors.
SEE ALSO: How to Buy a Swimsuit Online
Before you skip the sun protection altogether to save, know that sun exposure doesn't just cause sunburn. Getting too much sun is also the most common cause of skin cancer and plays a major role in prematurely aging skin. Even on cloudy days, ultraviolet rays are still attacking your skin. Frankly, we should all be wearing sunscreen all the time.
If you're wondering, "Why is sunscreen so expensive?" or "Is cheap sunscreen good to use?" we have good news — you don't have to go for the priciest brand to be protected! View our graphic below and then read on for everything you need to know about buying and applying this summer essential.
What's the Difference Between Cheap and Expensive Sunscreen?
The main difference between cheap and expensive sunscreen may just be the price. "Sunscreens are regulated by the FDA as drugs," dermatologist Dr. Fayne Frey explains. "This means they must get premarket approval by the FDA and show both efficacy and safety." And that means SPF 30 is SPF 30, regardless of price or brand. While you want to find a sunscreen that's SPF 30 to 50, broad spectrum, and with water resistance, it doesn't matter which brand you choose.
If you've been asking, "Is expensive sunscreen worth it?" know that "there is no correlation between the cost of a sunscreen and its effectiveness," Frey says. Browse store shelves and find the sunscreen that fits your needs with the lowest price per ounce — remembering, of course, that you should apply about an ounce per person for every two hours of sun exposure.
Get the Facts About Sunscreen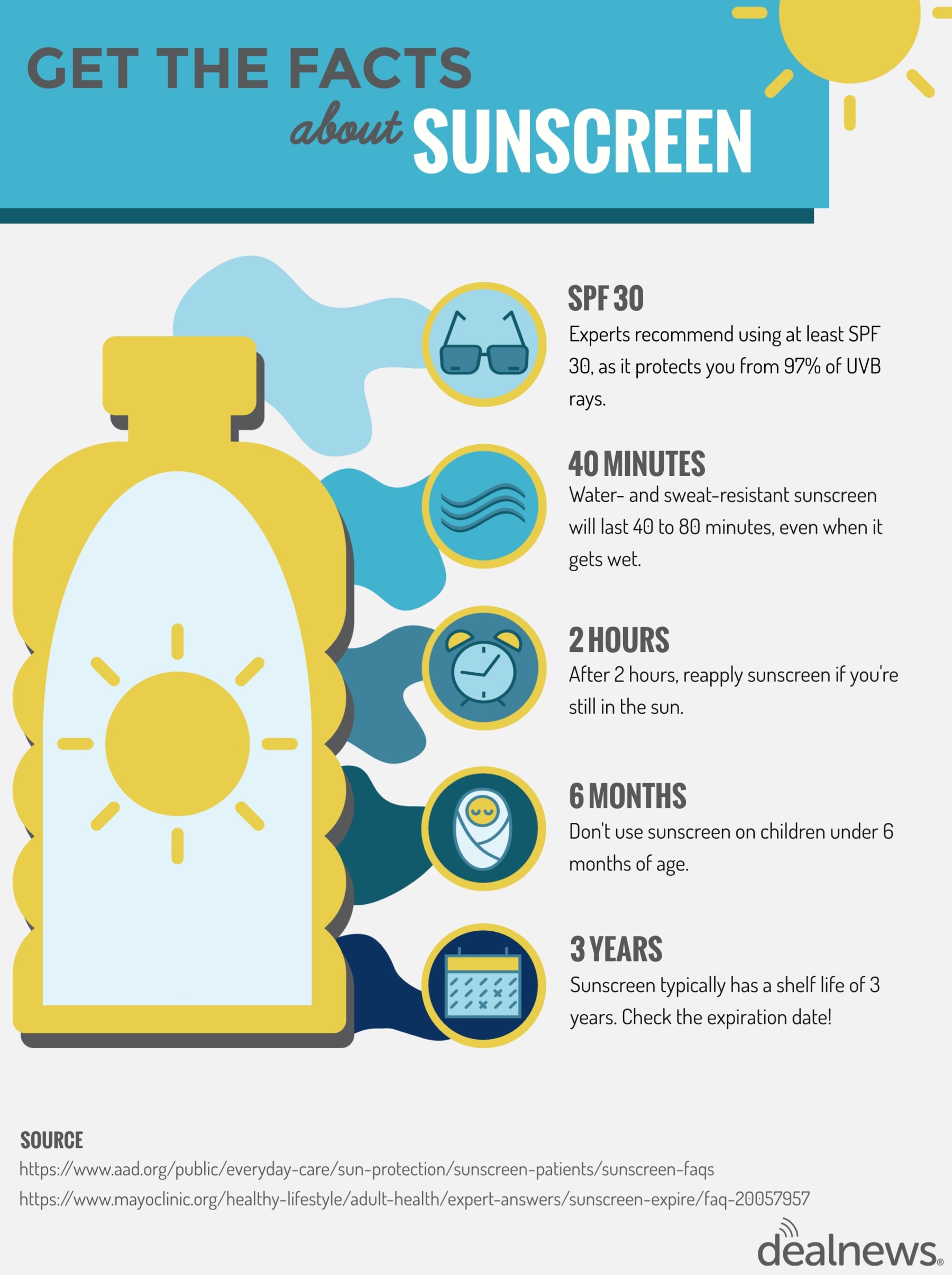 What SPF Do You Need?
If you've ever read a sunscreen label, you're familiar with the term SPF, or sun protection factor. This number is the amount of protection a sunscreen has against UVB radiation, which is what causes those nasty sunburns. Frey and the AAD both recommend using SPF 30, as it protects you from 97% of UVB rays.
Don't be fooled by labels that tout an SPF of 100, as no sunscreen protects you from 100% of the sun's rays. The number is bigger, but the improvement is minuscule.
SPF 50, meanwhile, protects you from 98% of UVB rays. While SPF 50 may be worthwhile if you burn easily, there's not much point in going higher than that. Don't be fooled by labels that tout an SPF of 100, as no sunscreen protects you from 100% of the sun's rays. The number is bigger, but the improvement is minuscule — stick with an SPF from 30 to 50, unless there's no price difference.
What Is UVB and UVA?
As we mentioned above, SPF only refers to the amount of protection a sunscreen offers from UVB radiation. That'll prevent you from getting a sunburn and help protect you from skin cancer, but you also need to worry about UVA radiation. While exposure to UVA and UVB radiation can both lead to skin cancer, UVA radiation also causes your skin to age — so you want a sunscreen that protects against it.
UVA protection isn't measured by a number like SPF. Instead, you're looking for "broad spectrum" on the package, which means the sunscreen protects from both types of UV radiation.
Is Water-Resistant Sunscreen Worth It?
While no sunscreen is completely waterproof, sunscreens labeled sweat- or water-resistant can provide protection even when they get wet. If the package says "water resistant," the sunscreen is effective for up to 40 minutes in the water. Alternatively, if it says "very water resistant," it's effective for up to 80 minutes in the water. That means you can swim or sweat for 40 or 80 minutes while still being protected from the sun. A sunscreen without water resistance will stop protecting you as soon as it gets wet.
SEE ALSO: What Goes in a Fishing Starter Kit?
Even if you aren't planning on swimming, getting a water-resistant sunscreen isn't a bad idea — if for no other reason than it means you won't have to buy a second bottle of water-resistant sunscreen when you do go swimming.
Should You Buy a Lotion, Spray, or Stick Sunscreen?
"Which sunscreen an individual chooses, whether it is a stick, lotion, or spray formulation, is personal preference," Frey says. "The characteristics of the sunscreen (SPF level, water resistance, broad spectrum), how much is applied, and how often will determine the effectiveness of the sunscreen." So pick whichever style of sunscreen you like.
Unsure of the differences? Here's a rundown:
Lotion Sunscreens
When you think of sunscreen, these are probably what come to mind. They're simply lotions you rub on your skin.
Spray Sunscreens
These come in spray cans, which can make them quick and easy to apply — just point and spray. However, you do need to be careful not to inhale sprays, so don't over-apply, and be sure to monitor kids who put on their own sunscreen.
Stick Sunscreens
This sunscreen type comes in a semi-hard stick, similar to a stick of deodorant. It can be less messy than lotions, but can also be harder to apply because it doesn't spread as easily.
What About Sunscreen for Kids?
Don't use sunscreen on children under 6 months of age. Instead, keep them in the shade and use clothes or blankets to cover their skin. Once they reach 6 months, children can wear normal adult sunscreen without trouble; in particular, the AAD recommends sunscreens with zinc oxide or titanium dioxide for infants and toddlers who are 6 months and older.
How Do You Apply Sunscreen Correctly?
Not using sunscreen correctly is nearly as bad as not putting it on at all. "All too often, sunscreens are not used appropriately," Frey says. "They are not applied to all exposed areas, not applied liberally, and/or not applied often. The result is that the person using the sunscreen doesn't get the SPF protection listed on the product label."
After two hours, reapply sunscreen if you're still outdoors. For water-resistant sunscreen, reapply it every 40 or 80 minutes if you're swimming or sweating.
So just as important as what you buy is how you use it. Read and follow the package directions for any sunscreen you purchase. However, here's a basic rundown of how to use your sunscreen.
First, apply sunscreen 15 minutes before you go out in the sun. Use an ounce of sunscreen to cover all exposed skin, though the exact amount depends on your size and what you're wearing. Make sure you don't miss any spots! After two hours, reapply sunscreen if you're still outdoors. For water-resistant sunscreen, reapply it every 40 or 80 minutes if you're swimming or sweating.
Some sunscreen products have an expiration date, after which it becomes less effective. Be sure to toss yours when it's past its prime.
How Else Can You Protect Yourself From the Sun?
Though you should always wear sunscreen, here are some other ways to protect yourself from the sun:
Wear protective clothing. Clothing won't completely protect you from the sun, but it can help. So cover up with long sleeves when it makes sense to do so.
Buy clothing with sun protection built in. Some sportswear has its own UPF, or ultraviolet protection factor. If you're hunting for a cover-up to put over your swimsuit or a pullover to wear while hiking, look for items that list UPF on the label.
Wear sunglasses to protect your eyes. Your eyes can be damaged by the sun, too! While cheap sunglasses may only be tinted lenses, higher-end glasses should have UV protection.
Get a lip balm with SPF. Sunscreen can protect your lips from skin cancer. The AAD recommends using a lipstick or lip balm with an SPF of at least 30.
Readers, which sunscreen brands do you recommend? Do you go for the least expensive options, or are there certain features you'll pay more for? Let us know in the comments below!
---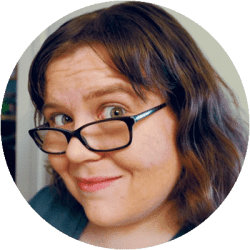 Contributing Writer
Originally working in IT, Elizabeth now writes on tech, gaming, and general consumer issues. Her articles have appeared in USA Today, Time, AOL, PriceGrabber, and more. She has been one of DealNews' most regular contributors since 2013, researching everything from vacuums to renters insurance to help consumers.
DealNews may be compensated by companies mentioned in this article. Please note that, although prices sometimes fluctuate or expire unexpectedly, all products and deals mentioned in this feature were available at the lowest total price we could find at the time of publication (unless otherwise specified).