Apple Now Accepts Cracked iPhones for Trade In
As of this week, Apple has changed its trade-in policy, accepting iPhones that are cracked or "slightly damaged."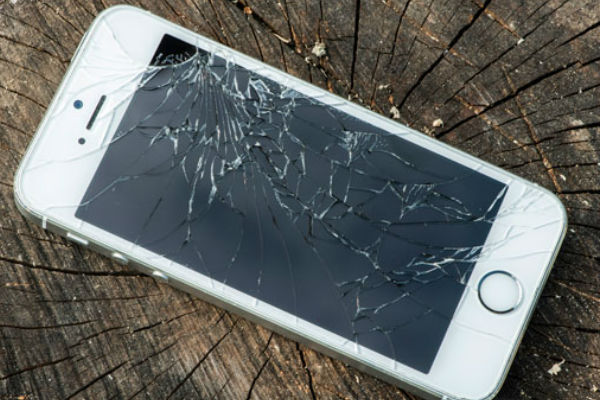 Good news from Apple Stores this week: They're implementing a couple of new programs for iPhone users who might be, shall we say, a little accident-prone.
Previously, a damaged iPhone usually meant two options: Put a plastic bag over it to keep it from slicing your fingers while using it, or fork over serious cash to replace it. But thanks to a more forgiving Apple trade-in policy, even a damaged iPhone can now help users earn credit towards a replacement.
Trade Your Broken iPhone for an Upgraded iPhone
Apple has had its Reuse and Recycle iPhone Trade-In program for a while now, and thus far, the policy required that phones be undamaged, meaning no cracked screens, no broken buttons, and no broken cameras. Now, all that has changed.
Before you get too excited, the policy change does come with a disclaimer. Those older iPhones can only be traded in if they're damaged, but not too damaged. We're guessing this means it can't be broken in half, run over, or just fished one of out of the toilet. It still has to be, you know, functional.
If you decide to trade in your phone, supposedly a 5s is worth up to a $50 credit, a 6 is worth up to a $200 credit, and a 6 Plus is worth up to a $250 credit. Credits are consistent based on phone type, not capacity, so a 64GB model is not worth any more than a 16GB model. And those credits are only good towards an iPhone upgrade, meaning you won't see any cash in hand.
Apple Actually Offers Competitive Rates
For comparison, we checked all models with Gazelle, to see how their payout differs from Apple. Our criteria was simple: for each carrier, we noted that the model was broken, but would turn on (since that seems to be pretty close to what Apple requires as well). What qualifies as broken to Gazelle is a "cracked screen or body, broken or cracked hardware, or missing buttons or parts."
The highest payouts for Gazelle turned out to be linked to the biggest carriers, i.e. AT&T and Verizon, or an unlocked model. Compared to Apple, there's really no contest. The 5s will get you $35 at most from Gazelle, while the 6 will net you $100 and the 6 Plus $125. The difference between Apple and Gazelle's payouts of $15 isn't huge for the 5s, and for some consumers who might be considering a switch to something other than an iPhone, it likely won't matter as much.
But when looking at the difference between the two programs for the 6 and 6 Plus, Apple is offering double what Gazelle is, which is definitely significant.
Trade-In Not Right For You? There Are Other Options
As great as Apple's recycling program might sound, it's certainly not the only one. Maybe you want to switch from an iPhone to something else. If that's the case, the recycling program doesn't do you much good. But the good news is that there are other ways to trade your phone in.
It's also worth seeing what kind of benefit your service provider might offer for trading in with them. AT&T, Verizon, T-Mobile, and Sprint all have buy back programs.
There are also recycling kiosks that work in a manner similar to a Coinstar. Take your phone and put it in the testing area of the kiosk. The kiosk will run some tests to see what the condition and value is, and then it will give you cash as soon as it's finished.
Apple Will Protect Your Screens... For a Price
They're not just rolling out a revamped recycling program. Apple's retail stores are also going to be offering installations of screen protectors on iPhones. The service is hitting stores overall in the upcoming weeks, and has already begun in select locations. Currently the service is between $19 and $37, depending on the material of the screen protector and the size of the phone.
Apple partnered with Belkin in order to be able to put machines in stores devoted to installing screen protectors. Until now, Apple Store employees were under strict direction to not install any kind of screen protectors on a customer's iPhone — just in case something went wrong. And if something should go wrong, Apple is prepared: if the machine results in an error, Apple will offer a free screen protector as a replacement, and will attempt the installation again.
Readers, are you excited for the changes coming to Apple Stores? Is this more likely to make you stick with Apple, rather than switch to another type of phone? Sound off in the comments below!
---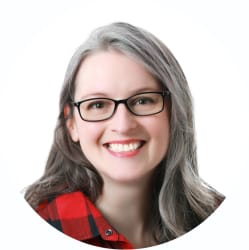 Senior Staff Writer/Consumer Analyst
Julie's work has been featured on CNBC, GoBankingRates, Kiplinger, Marketwatch, Money, The New York Times, Real Simple, US News, WaPo, WSJ, Yahoo!, and more. She's extolled the virtues of DealNews in interviews with Cheddar TV, GMA, various podcasts, and affiliates across the United States, plus one in Canada.
DealNews may be compensated by companies mentioned in this article. Please note that, although prices sometimes fluctuate or expire unexpectedly, all products and deals mentioned in this feature were available at the lowest total price we could find at the time of publication (unless otherwise specified).