Apple MacBook Air Refresh Will Yield Historically Low Prices for the 2013 Model
The laptop boasts a new CPU and lower price, but it's the 2013 MacBook Air that'll see the best deals as retailers are forced to offer steeper discounts.
Apple may not offer the best sales, but over the years, the manufacturer has shown a propensity for price cuts from time to time. Yesterday, the company updated its line of MacBook Air laptops to include a new processor — Intel's 1.4GHz Core i5-4260U CPU, rather than the older 1.3GHz Core i5-4250U — which should translate into slightly better energy efficiency, according to CNET and Engadget.
However, the most notable update is found on the price tag of these new computers. The MacBook Air line received a $100 price cut across the board, knocking the entry-level 11" model from $999 to $899, and the 13" model from $1,099 to $999.
Naturally these price cuts are fantastic for the consumer, but keep in mind that a lower MSRP for 2014 machines means that we will in turn see even cheaper prices on the 2013 MacBook Air. In fact, this new retail threshold might result in record all-time lows for the MacBook Air, as resellers feel inclined to offer steeper cuts on remaining stock of the previous generation.
Previous-Generation MacBook Air Will Drop to a New All-Time Low of $750
Since the 2013 model will reportedly only be up to 3% slower than the new model, savvy shoppers in pursuit of a deal may prefer to opt for the slightly older Air. But how much will you save in doing so?
To find out, we turned back the clock to March of 2012 when Apple announced its first Retina-based iPad, the iPad 3, and simultaneously slashed the starting price on another item, the iPad 2*. During the keynote, Apple announced that the iPad 2 would drop from $499 to $399, and mere hours after the price cut, retailers cut the iPad 2 even further down to $360. At the time, that was a whopping 25% off the iPad 2's original price of $499.
Fast forward to today, and Apple has just slashed the price of its new 2014 MacBook Air to $899. While this is admittedly a different scenario, one can expect that the move will similarly usher in brand new price-lows from resellers. If we factor in the same 25% discount we saw in 2012 for the iPad 2, we could conservatively see a comparable cut on the 2013 MacBook Air that would knock the 11" laptop to $750 — which would be its cheapest price yet. In fact, thus far, that has typically been a number reserved for refurbished units.
With Apple's Worldwide Developer's Conference just weeks away, it'll be interesting to see what other developments are in store for the MacBook Air, as some speculate that the price cut is setting the stage for a more expensive Retina MacBook Air. But 2014 still has many surprises ahead, and for the time being, a deeply discounted 2013 MacBook Air is a gift we welcome with open arms.
Update: Today our deal slingers found a discount that knocks the larger 13" 2013 MacBook Air to $749.99. The catch? It's for students only, and they must have a .edu email address. We fully expect comparable cuts to arise for the 11" in the future for all shoppers, so be patient; currently the best price a non-student can get is $799.
*A more one-to-one comparison might be to look at how resellers discounted the previous-generation MacBook Pro with Retina when Apple slashed the MSRP for the updated model in 2013. However, we unfortunately did not have sufficient information to use that as a case study.
---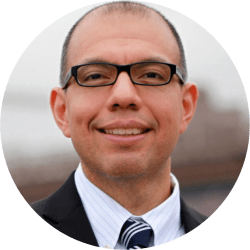 Contributing Writer
With over a decade of experience covering technology, Louis Ramirez has written for CNET, Laptop, Gizmodo, and various other publications. Follow him on Twitter at
@louisramirez
.
DealNews may be compensated by companies mentioned in this article. Please note that, although prices sometimes fluctuate or expire unexpectedly, all products and deals mentioned in this feature were available at the lowest total price we could find at the time of publication (unless otherwise specified).