7 Reasons Why the New Apple TV is More Expensive
Apple's streaming device is $50 more than top-of-the-line competitors like the Roku 3. So what are you getting for that money?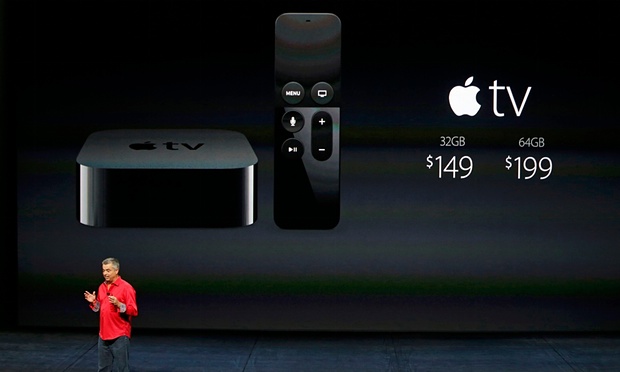 After three years, Apple's streaming device is finally getting an update, as Tim Cook announced at yesterday's Keynote Event in San Francisco.
The revamped Apple TV features a brand-new user interface and OS (tvOS), a dedicated App Store, and a remote with Siri integration and a touch interface. Two models will be available in late October, a 32GB unit for $149, and a 64GB unit for $199.
That's a significant increase from the $99 price tag that the previous-generation Apple TV originally commanded. Plus, considering Roku offers a streaming stick for just $49 as well as a full-featured set-top box for $99, and Google's Chromecast sells for just $35, Apple presumably wants to present the new device as a premium product.
In order to do that, it needs to offer something extra in terms of performance to justify the additional price hike. Here's a look at some of the new features that make the latest Apple TV more expensive.
The New Remote Comes With Touch Controls
The remote, now known as the Siri Remote, has a glass touch surface across the top that you can use to navigate the Apple TV interface, gliding through content. You can also use the touch pad to rewind and fast forward while watching a program. The Siri remote communicates via Bluetooth with the set-top box, which means you don't have to point it directly at the Apple TV. You can also access volume control on the remote. Apple says the remote will last for up to three months on one charge.
Siri Integration Allows for Voice Commands
On the new remote, you can press the Siri button to activate voice commands to search, pause, rewind, and fast forward; you can even ask Siri to skip ahead by a certain amount of minutes!
You can also use Siri just as you would on your iPhone, using broad search terms, such as "show me funny movies." In these cases, you can view the results along the bottom of the screen, and easily return to what you were doing before if you don't find what you need.
If you conduct a more targeted search, such as "show Modern Family episode with Edward Norton" — a search that Apple demonstrated at the event — the Apple TV will take you to the Modern Family show page, with that episode selected (if that content is available).
Get Information About What You're Watching
Voice activation goes beyond just the standard controls you're accustomed to on a remote. For example, if you miss a line, you can ask Siri "What did she say?", and the video will rewind 30 seconds and temporarily turn on captions. You can also ask, "Who stars in this," and the cast will display at the bottom of screen.
Finally, you can ask Siri for information like sports scores or weather while you're watching a video. You can then swipe up on the touch pad to get more details, and the video will automatically pause in the background until you return.
Dedicated App Store With Redesigned and New Apps
Previously, the Apple TV didn't have its own app store; you had to wait for software updates to get new apps. Now, Apple has designed a tvOS (based on iOS) that is available for developers to create apps for the Apple TV — and not just streaming apps, but games, online stores, and many of the apps you can use on your iPhone or iPad.
New apps include Airbnb, Zillow, and Gilt. The iTunes store has been redesigned to match what you see on mobile, and the new Apple Music service will also be available on Apple TV. One purchase buys the app or content on all your iOS devices.
Integration of Gaming
Apple's big push with the new Apple TV is the integration of gaming. The remote includes a wrist strap and a built-in accelerometer and gyroscope so that you can use it as a game controller (similar to the Roku's offering and reminiscent of the Wii). Some games allow multiple players to join in using their iPhone or iPod touch.
Streaming Live Sports
MLB.TV announced at the keynote its MLB app for Apple, which offers live baseball games in full HD at 60 FPS, so you don't miss a play. During games, you can choose to display baseball stats, synced with the live broadcast. You can also get notifications on other games, enable split screen if you want to follow multiple games and swipe back and forth to change focus. In 2016, the NHL Game Center will launch its own app for hockey fans.
This is a pretty huge deal, as the inability to stream sports has been one of the major obstacles for many households hoping to cut cable altogether. However, some other options have become available (like with Sling TV), and the details of the MLB and NHL's offerings for Apple TV have yet to be seen.
Universal Search (With Siri)
One of the more frustrating things about streaming set-top boxes is that you have to search each app separately to find the TV show or movie you'd like to watch. Now, using Siri voice commands, you can search iTunes, Netflix, Hulu, HBO, and Showtime all at once (Apple will add more services in the future). As of now, Amazon is not included in the bulk search.
For now, Apple TV can't match the amount of content available on the Roku, which has more than 2000 streaming channels. The Roku also has voice search, a point-anywhere remote, and motion control for games. The big deal here is tvOS and the new App Store, which opens up huge potential for Apple and puts your TV experience more in line with mobile.
A lot of Apple TV is resting on potential right now. We're excited to see how the App Store looks when the Apple TV is available at the end of the October. Stay tuned, and be sure to check DealNews for all the latest TV streamer deals.
---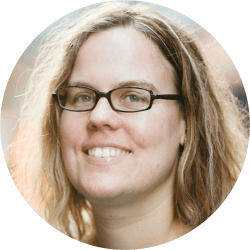 Contributing Writer
Molly McLaughlin is a New York-based writer and editor with a focus on consumer electronics and mobile. She also loves travel, food, and craft beer.
DealNews may be compensated by companies mentioned in this article. Please note that, although prices sometimes fluctuate or expire unexpectedly, all products and deals mentioned in this feature were available at the lowest total price we could find at the time of publication (unless otherwise specified).