12 Things You Need to Know Before Buying the Apple Watch
It may be called the best smartwatch on the market, but the Apple Watch has various drawbacks which could affect your buying decision.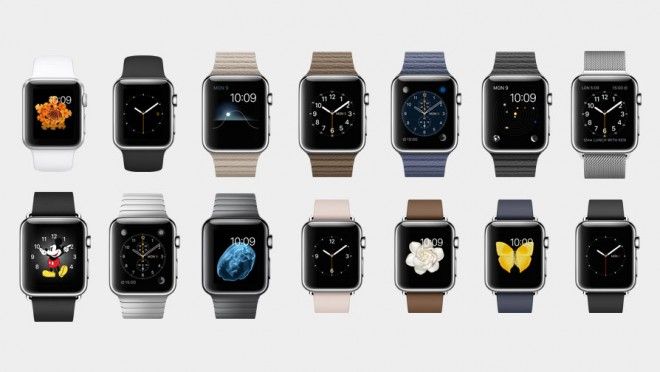 After years of rumors and anticipation, the Apple Watch is finally within reach. Pre-orders for Apple's smartwatch started on April 10 with deliveries set for April 24.
The Apple Watch is the company's first new product category in five years, and with a $349 starting price, one might ask if such an investment is really prudent. Sure, it looks great and it (might) make you the envy of everyone in the office, but with so many smartwatch deals already on the market, is purchasing a $349 digital watch really wise?
Positive Reviews Praise the User Experience and Screen
Based on early reviews, it all depends on what you're looking for. First, the good news, most mainstream reviews unanimously agree that the Apple Watch offers the best user experience of any smartwatch on the market today. Bloomberg sums it up best: "It is, without question, the best smartwatch in the world."
The Verge also praises the watch's OLED Retina screen, saying it offers "imperceptible pixels and inky blacks," which make it "the best smartwatch display on the market." CNET echoes the sentiments calling the display "very bright."
However, the first question you'll have to answer before purchasing an Apple Watch is which size display you want, 38mm or 42mm. The former has a 340x272-pixel screen, whereas the latter — which typically costs $50 more — features a slightly larger 390x312-pixel screen. While you may be tempted to write that off as "his" and "hers" models, it really depends on your personal tastes. Re/Code's Lauren Goode, for instance, preferred the larger 42mm model saying the "38mm model didn't feel like enough Apple Watch."
Each watch also sports a different weight based on its materials. The lightest model, the 38mm Sport Watch paired with an aluminum band, weighs just 25g, whereas the 42mm Stainless Steel model weighs 50g.
But even if you pick the right model for your wrist, you'll want to brush up on some Apple Watch facts before you decide to buy.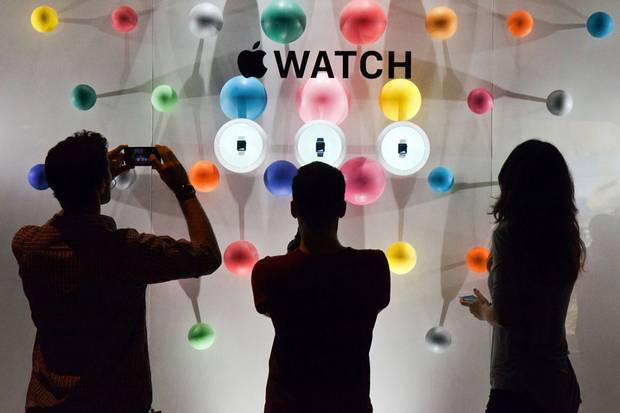 12 Apple Watch Criticisms You Need to Know Before Buying
While we encourage all potential buyers to perform their own research, we've come up with a few Apple Watch facts that may not be as easy to find. Combined with your own research, this should give you a better picture of how far your $349 will go.
Apple Will Limit Your In-Store Time With its Watch
In a memo leaked to Business Insider, Apple retail chief Angela Ahrendts allegedly encouraged Apple Store employees to push their customers away from the Apple Store and to Apple's online retail store. Customers hoping to play with an Apple Watch in-store will also be disappointed, as the memo states they will be kept under glass and customers will only be able to interact with them via appointments scheduled online.
Moreover, the retailer is also said to be limiting Apple Watch orders to one per customer, which shouldn't affect most people. But if you were planning on gifting one and buying one for yourself, you may run into problems.
The Apple Watch's Screen Isn't Always On
Most watches display the time at any given moment. The Apple Watch, however, will only turn on when it senses you've lifted your wrist. This has been problematic for many reviewers. The Verge said, "I found that the screen lit up a couple of ticks too slowly: I'd raise my wrist, wait a beat, and then the screen would turn on." And Bloomberg notes that the reviewer's wrist had to be swung "in an exaggerated upward motion to bring the display to life."
If you haven't worn a watch in years, this may be less of an issue, but if you're used to a watch that you can read from any angle, this delay may annoy you.
Too Many Alerts Can Feel Intrusive
The Apple Watch was designed to send you notifications whenever you get a corporate email, Twitter direct message, Facebook message, or even the next time you get a personal email. "If you're a busy person who communicates constantly on your phone, this gets overwhelming fast," says Bloomberg. While it's possible to turn off notifications from entire apps, doing so defeats the purpose of owning a smartwatch.
Moreover, the only way to reply to these notifications is via Apple's voice assistant, Siri. As the New York Times points out, Siri is more useful on your wrist than on your phone, but unfortunately Siri is still hit-or-miss, getting requests wrong as often as getting them correct.
Battery Life Will Last a Day at Max
Outside of Re/code, which says their Apple Watch's battery outlasted their iPhone, most every Apple Watch reviewer has lamented the device's short battery span. During the week that CNET tested the 42mm watch, which Apple claims has a slightly better battery life than the 38mm model, not once did the battery last more than a day: "I woke up around 7 am on average. The watch didn't make it past 11 pm."
"Do you want another tiny computer in your life that you have to worry about and charge every day? That's the real question of the Apple Watch," concludes the Verge.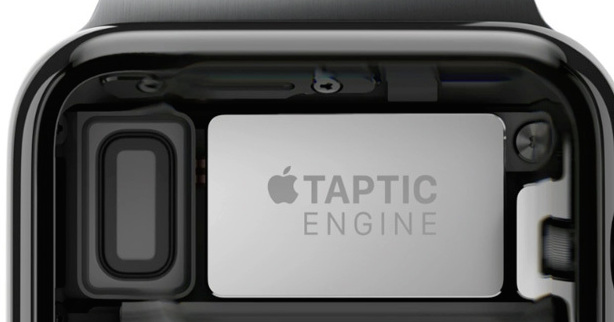 You Can't Customize the Watch's Notifications/Sounds
The Apple Watch alerts you of new messages with a subtle Taptic notification. However, most reviewers said the vibrations and sounds are too easy to miss. For that reason Apple created "prominent Taptics," which vibrate more like a traditional phone. However, all notifications receive the same vibration. "The biggest missed opportunity is that there's no way to customize the notification sounds and Taptics on the Watch. I couldn't set a different alert for messages than for mail or calendar invites; they all just sort of felt the same," says the Verge.
Its Resale Value Will Drop Significantly
The Apple Watch is not a mechanical watch. Nor is it a rare collectible or limited edition timepiece. At its heart, the Apple Watch is a gadget, a satellite accessory for your iPhone. That means the technology that makes your Apple Watch function, such as its software, processor, and battery, will be replaced when the Apple Watch 2.0 makes its debut. According to data from Gazelle, it's possible that the Apple Watch's resale value could drop to 44% of its retail cost within a year.
But even these are at best estimates. Bottom line, don't buy the Apple Watch as an investment, buy it because you like the thought of having an accessory for your iPhone.
It's Not Waterproof
According to the Apple website, "Apple Watch is splash and water resistant but not waterproof." That means it'll withstand sweat and rain, but Apple doesn't suggest submerging it in water, which means swimming with your Apple Watch is out of the picture.
Retailers Could Discount the Base Model by November
Since the Apple Watch is Apple's first new product category in five years, the device won't see deals as soon as other new Apple products. However, it's still likely that there will be a discount before the year is out. If we look at the deals of Apple's last major product announcement — 2010's first-generation iPad — it's possible the base Apple Watch model could see its first deals by November. In terms of discounts, expect to see as much as 10% off its list price.
It Requires That You Buy Into the Apple Ecosystem
By now, we all know the Apple Watch requires that you own an iPhone, but what you may not know is that it also ensures you'll remain an Apple customer. As the Seattle Times notes, it pushes you further into the deep waters of the Apple ecosystem. In other words, to get the full Apple Watch experience, you'll need to invest in various Apple devices and services.
Other smartwatches, like those from Pebble and the Samsung Gear S, offer some degree of independence. As the Verge recently reported, even Google is trying to make its Android Wear devices compatible with the iPhone. The Apple Watch, on the other hand, is a conduit for other Apple devices and that's not likely to change in the near future.
Traditional Watch Manufacturers Are Entering the Smartwatch Market
It's probable that the Apple Watch will offer the best smartwatch user experience for a long time to come. Nevertheless, various traditional watch manufacturers such as Tag Heuer and Victorinox have recently announced plans to launch smartwatches of their own. Even Samsung is said to be partnering with a luxury watch manufacturer to launch a high-end answer to the luxury Apple Watch Edition. The added competition could affect current smartwatch prices and may lead to better deals down the road. But until those watches hit the market, prices will likely remain unchanged.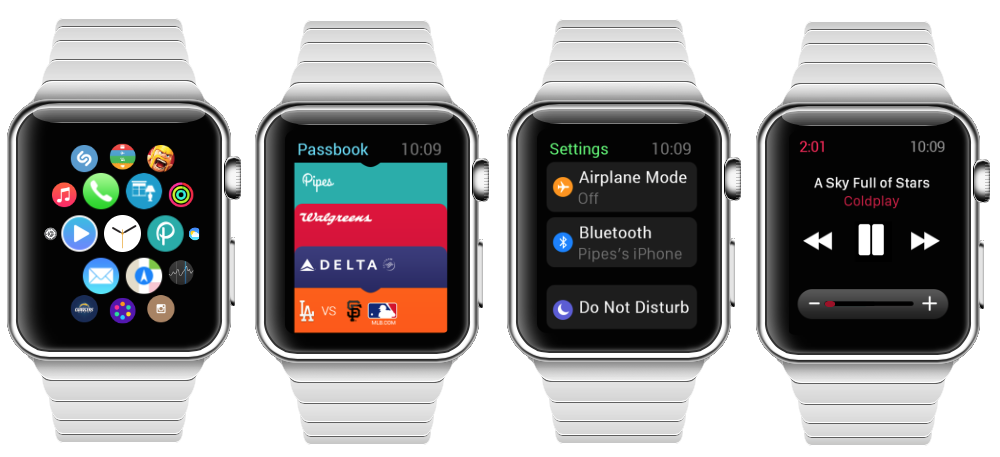 Initial App Selection May Be Disappointing
While most reviewers agree that the Apple Watch's native apps run smoothly, most third-party apps are generally a mixed bag. CNET says that some of these apps suffer from noticeable load-time lag, which lasts from 5 to 30 seconds. Other prominent apps, such as the New York Times' Apple Watch app, only let you read headlines and a one-sentence summary of stories, after which they prod you to read the full story on your iPhone.
App performance and availability will get better with time, but early adopters should know that the first wave of apps may not fully impress you.
Like All First Generation Products, It May Be Littered with Bugs and Glitches
Apple has a reputation for releasing near-perfect hardware and software, but even the geniuses in Cupertino aren't perfect. Antennagate and Bendgate are just a few of Apple's most recent public faux pas, so it's important to keep in mind that this is still a first-generation device. That means the second-generation Apple Watch will be significantly better than the current generation, as it will have roughly a year of time to iron out any emerging kinks and perhaps improve on aspects that customers like about their watch.
While it may sound like there are more negatives than positives to purchasing a new Apple Watch, the few compromises we've found are not exclusive to Apple. First-generation products from any manufacturer generally suffer from similar problems. By delaying your purchase a few weeks (or months even), you're ensuring you'll get a better user experience at a possibly lower price.
---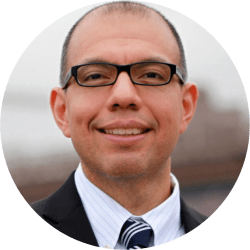 Contributing Writer
With over a decade of experience covering technology, Louis Ramirez has written for CNET, Laptop, Gizmodo, and various other publications. Follow him on Twitter at
@louisramirez
.
DealNews may be compensated by companies mentioned in this article. Please note that, although prices sometimes fluctuate or expire unexpectedly, all products and deals mentioned in this feature were available at the lowest total price we could find at the time of publication (unless otherwise specified).