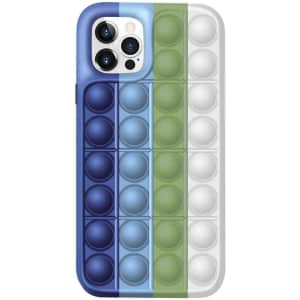 Tips
Available in several colors (Multicolor03 pictured).
Select size/color options are priced from $3.20 after the code.
Sold by FW ZONE Online LLC via Amazon.
Features
non-toxic silicone
shockproof
water and wear resistant
compatible with iPhone 11, 12 Pro, Max, XS, and XR (see product for full compatibility)
↑ less
Check DealNews for the latest deals and sales on iPhone accessories. Our editors search hundreds of sites to find the cheapest cases, chargers, and skins.
Want to know the moment we post a great deal on iPhone Accessories?
Create an Alert