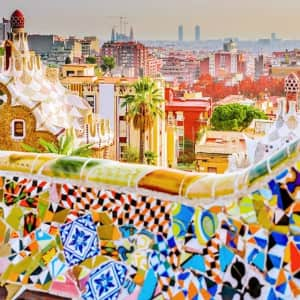 Stay at this 4-star hotel - located just a 20 minute walk from Gaudi's La Sagrada Familia - at a $105 low. Plus, booking dates stretch all the way to April 2022, and you can get a full refund in case travel plans change. Buy Now at Travelzoo
Tips
Book this travel deal for stays from June 7, 2021 through April 30, 2022.
After purchasing this travel voucher, book directly with the hotel. Cancel within 72 hours of your travel time to receive a refund. If your preferred dates are not available and you haven't booked with the hotel, contact Travelzoo for your refund.
Additional taxes and fees apply.
Features
The 4-star Gallery Hotel in Barcelona, Spain, has an Expedia rating of 92% based on 818 reviews.
includes daily breakfast, a 7-course tapas-style meal, one welcome drink per person, and complimentary late checkout
↑ less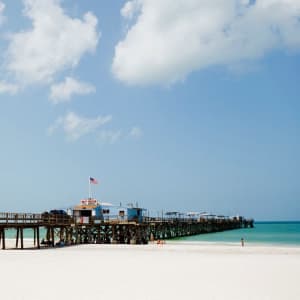 $189 per night for 2
$263
Save at least $74 per night on a fully-refundable Queen Premiere room with a balcony in this Mediterranean-style boutique hotel with a rooftop view of the Intracoastal Waterway. You'll also score free daily self-parking for one vehicle (normally $20/day), one $25 food-and-beverage credit per stay, and waived resort fees (normally $35), which covers WiFi, access to amenities, and more. Buy Now at Travelzoo
Tips
Book this travel deal for stays through September 30.
This travel voucher is fully refundable in case travel plans change. (Cancel with the hotel by 4pm local time 1 day prior to arrival and contact Travelzoo for your refund.)
Features
The 4-star Hotel Zamora in St. Pete Beach, FL, has an Expedia rating of 84% based on 817 reviews
↑ less