Company Spokespersons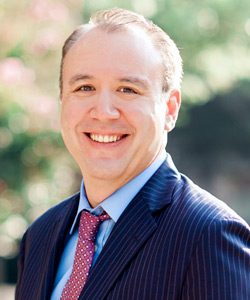 Dan de Grandpre


Co-Founder and CEO

Dan de Grandpre is the co-founder and CEO of DealNews. Dan is a forward-thinking and decisive e-commerce leader, known for his ability to foresee and monetize shifts in consumer behavior. In 1997, Dan pioneered the aggregation of "deals" and abandoned his doctoral studies to start up DealNews. More recently, he foresaw the shift to mobile, and DealNews now has more app and email visits than website visits. Dan has analyzed e-commerce fads since e-commerce began, from online auctions to flash sales to daily deals. Dan splits his time between DealNews' offices in Huntsville, AL, New York City, and Dublin to stay close to his teams.

AREAS OF EXPERTISE: E-commerce & omni-channel strategy, entrepreneurship & startups, mobile commerce, online coupons, CPG coupons, daily deal industry, social commerce, comparison shopping, flash sales industry, general business strategy.
Online Media Coverage

"Do you watch "Shark Tank"? The hit ABC reality show gives entrepreneurs the chance to pitch their businesses to famous investors"

"In a country where the average person guzzles 400 cans of Coca-Cola in a single year, who wouldn't dream of having their own personal soda fountain at home?"
Need our logo? Download one here.