2018 Could Be HUGE for Amazon... Here's Why
We're predicting slashed grocery prices, new smart home gadgets, and more brick-and-mortar stores.
While Amazon started as an online bookstore, today it sells almost everything. And lately this online mega-retailer has been pushing into the physical space. Between Amazon's acquisition of Whole Foods and its growing number of retail outlets, you could soon see an Amazon store just around the corner.
But what will Amazon be up to this year? We have a few predictions on what the company is planning for 2018.
Amazon Will Get Into Grocery Delivery in a Big Way
Now that Amazon has acquired Whole Foods, there's been a lot of talk about what it will do with the upscale grocer. The most likely scenario is that it will expand its grocery delivery service. While Amazon is a great source of nonperishables, AmazonFresh — which offers delivery of milk, produce, and more — has an extremely limited delivery area.
SEE ALSO: Did Prices Drop at Your Local Whole Foods?
Amazon has been scaling back on AmazonFresh, but with Whole Foods, Amazon essentially has over 450 grocery warehouses around the country. That could make it easy to ship groceries in a lot of major metro areas.
It's uncertain whether Amazon will simplify its grocery options or create a new Whole Foods-branded delivery service and let the rest be forgotten. But with Whole Foods in its pocket, we think Amazon will be selling more groceries this year.
Prime Members Will Score Cheaper Groceries
Amazon's first move after buying Whole Foods was to slash prices by as much as 43% on popular items. That doesn't put prices in line with more budget-friendly retailers like Costco, but it's a heavy markdown for a premium brand like Whole Foods. More price cuts came before the Thanksgiving holiday, with a sale specifically for Amazon Prime members, who could print a coupon for turkey at $1.99 a pound.
And these deals are just a preview of the grocery savings Prime members will see. Prime is set to become the official rewards program for Whole Foods, offering discounts and other benefits. Amazon has been cagey on what exactly those benefits will be, but more Prime sales are certain.
More Amazon Stores Will Pop Up
Whole Foods may be Amazon's latest entry into brick-and-mortar stores, but it wasn't the first — and it won't be the last. Amazon has 13 physical bookstores, with more coming soon. The company also has over 60 pop-up stores around the country, selling Amazon-branded products in malls, as well as Kohl's and Whole Foods stores.
Amazon recognizes that shopping online has downsides. Physical stores let you try before you buy, offer the serendipity of stumbling onto the perfect product, and give you a chance to chat with a real person about what you're looking for. Amazon's bookstores combine the best of digital and physical shopping: Books are shelved with excerpts of customer reviews and suggestions for other books you'll love. It's like shopping for books online — except you can pick them up and thumb through them before buying.
Amazon isn't just for online shopping anymore. This year an Amazon Books or an Amazon Pop-Up could be coming to your city.
But Amazon isn't just experimenting with books and Kindles. In 2016, the company opened Amazon Go, a store that sells prepared foods and grocery staples. (Currently, only Amazon employees can shop there.) Instead of trying to make a traditional retail experience smarter, like Amazon's bookstores, Amazon Go is an all-new way to think about shopping. There are no cashiers or check-out lines: At Amazon Go, shoppers pick up what they want and walk out. Their Amazon account is then charged for anything they've picked up.
The technology that powers these smart stores is supposedly almost ready to launch, so we could see more of these Amazon-branded convenience stores — or see cashier-less technology head to Whole Foods.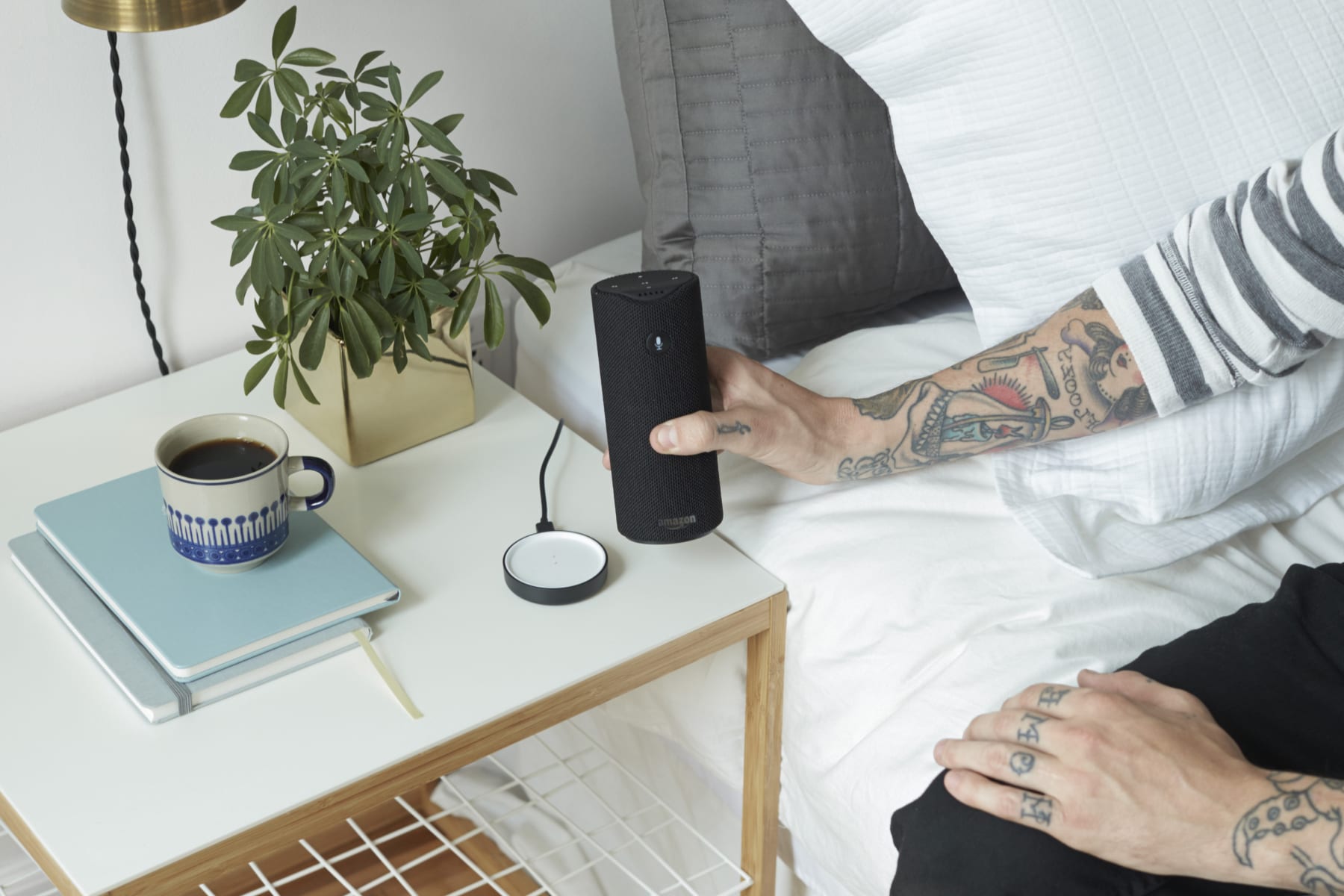 Amazon Will Continue to Rule Your Smart Home
If you've shopped for smart home devices, you've probably noticed that tons of products work with Amazon Alexa. From smart cars to smart refrigerators, Alexa can control almost everything — and more products join the lineup all the time. It doesn't matter where you buy your smart home gadgets, you can probably control them from your Amazon Echo.
SEE ALSO: 8 Things to Know About Amazon's New Echo Devices
Now Amazon is adding to its arsenal of smart home gadgets with Amazon Cloud Cam. On its own, it's a smart security camera, but combined with the right smart lock, Cloud Cam can be used to help unlock your front door for Amazon delivery drivers. That gives Amazon a lot of control over your home, but the company thinks customers will appreciate the convenience.
Prime Video Will Get Even More Popular Shows
In 2017, Amazon Studios took home three Oscars and two Golden Globes, and the company doesn't intend to back down on original content. It's aiming to have its own Game of Thrones-scale hit with an upcoming Lord of the Rings adaptation.
And Amazon has been investigating other television projects. The company has reportedly been working on offering its own streaming TV service, which seems to be dead, or at least on hold. Rumors have also been circulating that Amazon is planning an ad-supported version of Prime Video for non-subscribers, though the company has denied them.
Whatever its specific plans, Amazon wants to expand its streaming services to get more people watching its shows. But could Amazon be considering acquiring an existing service rather than building its own? If so, we would point toward Hulu, which has been up on the auction block before. This idea hasn't made the rumor mill, but it could be a good fit for Amazon's ambitious streaming hopes.
Amazon Wants to Be a Fashion Destination
You may not think of fashion when you think of Amazon, but the company has made a big push into clothing. We're starting to see more name brands selling directly on Amazon — recently, Nike and Calvin Klein — to offer more fashion clout. For those who don't care about the brand, Amazon has launched a number of private labels that offer name-brand quality for less than name-brand prices.
With the new Prime Wardrobe service, Amazon will send you anything you want to try on — free of charge — and you only pay for what you keep.
Still, there's one big snag: Buying clothes without the opportunity to try them on can lead to ill-fitted fashion choices. Amazon Fashion already offers free returns for most items, so it's easy to buy and return if something doesn't work for you. But with the new Prime Wardrobe service (currently in beta), Amazon will send you anything you want to try on, free of charge. You have seven days to try clothes on and decide what (if anything) you'd like to keep. If you don't like an item, just toss it back in the box, stick on the pre-printed shipping label, and send it back. You only pay for what you keep — making it easy to try before you buy.
With Amazon's push into style, Forbes speculates the company's next big acquisition could be a struggling department store, like Macy's or JCPenney. Much like the purchase of Whole Foods, this would immediately give Amazon a physical presence in the clothing world — and help Amazon overcome the hurdles to buying clothing online.
Deliveries Could Get Faster
Packages from Amazon already arrive pretty quickly (even with the occasional Amazon late delivery). Prime customers can get Prime Now deliveries within two hours and standard deliveries within two days. But Amazon wants to be faster.
Now it's investing in its own shipping services. Last year the company started building a hub for its own cargo airline, which it uses to ship packages between its warehouses. Sixteen of Amazon's planes are already in the sky, but the company plans for a fleet of 40. And Amazon already has its own cargo ships and trucks.
Next on Amazon's agenda is drone delivery. Though U.S. regulations don't currently allow Amazon to use delivery drones, the company is testing drones with plans to use them to deliver packages within 30 minutes. You won't find faster shipping than that.
Readers, what do you think of our predictions? What are you expecting from Amazon this year? Share your thoughts in the comments below!
---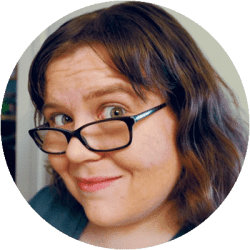 Contributing Writer
Originally working in IT, Elizabeth now writes on tech, gaming, and general consumer issues. Her articles have appeared in USA Today, Time, AOL, PriceGrabber, and more. She has been one of DealNews' most regular contributors since 2013, researching everything from vacuums to renters insurance to help consumers.
DealNews may be compensated by companies mentioned in this article. Please note that, although prices sometimes fluctuate or expire unexpectedly, all products and deals mentioned in this feature were available at the lowest total price we could find at the time of publication (unless otherwise specified).