With a little help from this handy History.com page, we're bringing you deals inspired by occurrences from September 8s of yore. That includes extra savings on the demon liquor, a commemoration of Watergate in the form of toilet parts, and a Sony 4K smart TV.

Wine Chateau Discount
Store: Wine Chateau
Discount:

Up to 68% off + 5% off

via code "GET5"
Shipping:

Shipping varies

September 8, 1965: Delano Grape Strike begins

Fittingly enough for the day after Labor Day, we look back to 1965 when farmworkers were starting what would end up being the five-year Delano Grape Strike, encompassing Cesar Chavez's hunger strike, workers' dormitories' water supplies being shut off, and an eventual victory for the workers. Now here we are, 55 years later, and workers' rights are strong than ever! [there is a long pause] Oh, I... see. Well, at least those grapes are back in the wine production pipeline, and this sale can see your dream bottle(s, let's be honest) arrive at your doorstep at a steep discount.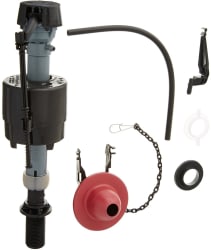 Fluidmaster Toilet Fill Valve w/ Flapper Repair Kit
Store: Amazon
Price: $9.97 EXPIRED
Shipping: Free shipping via Prime
Expiration: October 26

September 8, 1974: Ford Pardons Nixon

Gerald Ford, most famous to my generation as the dimwitted everyman president who shows up at the end of that episode of The Simpsons with George H. W. Bush, chose this day 46 years ago to officially pardon Richard Nixon for his "alleged" crimes which he "may or may not have committed". Now, I'm not here to relitigate decades-old political scandals – but speaking of "Watergate", if your toilet's having trouble blocking off its flow between flushes, you can grab this repair kit from Amazon and save $2 (and a fortune in what I presume will be slowly-gestating pipe damage prevention).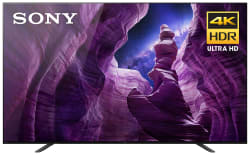 Sony 65" 4K HDR OLED Smart TV w/ $100 Dell GC
Store: Dell Home
Price: $2298 EXPIRED
Shipping: Free shipping
Lowest By: $100
Expiration: September 10

September 8, 1986: Oprah Goes National

Oprah's rise to megastardom is, in many respects, a double-edged sword. On the one hand, you have to consider the fact that she brought nonsense like Dr. Oz and Jenny McCarthy's anti-vax flim-flam to national, and even international, prominence. But, bees. You could really argue either side. One thing that's inarguable is that her rise would have been impossible without a TV in every living room, and thanks to a Dell gift card, this Sony 65" 4K set ends up $100 less than you'd pay anywhere else.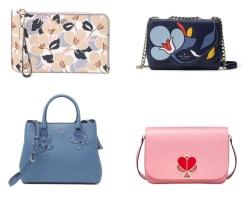 Kate Spade New York Handbags & Wallets
Store: Nordstrom Rack
Discount: Up to 62% off EXPIRED
Shipping: Free shipping w/ $100
Expiration: September 14

September 8, 1664: New Amsterdam Becomes New York

On this day 356 years ago, what had first been New Angoulême and then New Amsterdam finally became New York – so good, they renamed it twice. Good thing, too, because "Kate Spade New Amsterdam" is a real mouthful. You can celebrate with savings on handbags and wallets from the much snappier Kate Spade New York. And just like New Amsterdam celebrated cultural diversity and the grand American melting pot, so too does this sale, with equal billing given to shoulder bags, crossbody bags, bifold wallets, and even the humble backpack.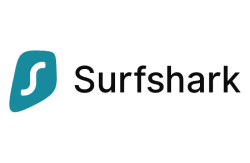 Surfshark 24-Month VPN Plan + 3 Months Free
Store: Surfshark
Price:

$1.77 per month

via code "CYBERWEEK19"
Lowest By: $275

September 8, 2003: RIAA Begins Suing Sharers of Copyrighted MP3s

It's Lars Ulrich's Christmas – the day the Recording Industry Association of America started to take legal action against those no-good filesharers. Now, quickly, while Lars is distracted looking at an expensive painting hanging in his fourth mansion's tertiary foyer – sign up for this VPN so all your nefarious peer-to-peer skullduggery can be done through a thick haze of Surfshark-brand fog. Once you tot up all your savings as you pay less than $2 per month for the service, you're saving a total of $275, which you will almost certainly spend on cool gatefold vinyl, yes?