5 Ways to Optimize Your Amazon Pricing Strategy
Helpful tools can keep your prices competitive while saving you time.
Selling on the Amazon Marketplace might seem easier than owning a brick-and-mortar store, but you can't just post and coast. For one thing, you have to keep up with Amazon price changes. Competitive pricing is considered one of the biggest predictors for winning the Buy Box, and winning the Buy Box often means winning the sale. But how do you manage pricing without losing your mind or all of your time?
Watching prices doesn't have to be a giant headache or a full-time job. Here are five effective strategies for keeping your prices competitive, reasonable, and successful.
No time to read? Check out this edition of the DealNews Seller's Guide!
Try an Inventory Management System
A good management system is designed to help you calculate the profit and return on investment for each sale, while also making sure your costs are met. It's a fabulous way to ensure your prices aren't only correct for your customers, but also correct for keeping your company in the black.
An inventory tool helps ensure your prices are correct for your customers — and for keeping your company in the black.
Programs such as InventoryLab usually cost around $40 to $50 per month, but many offer free 30-day trials. If you're struggling to figure out pricing, an inventory tool might help you unpack what it means to create a good Amazon Marketplace pricing strategy.
Maintain Your Amazon Inventory File
Updating each unique SKU manually for pricing can be incredibly labor-intensive if you don't come up with a daily system. If you sell items whose prices can all be changed incrementally at once, try updating your prices in bulk rather than one at a time!
SEE ALSO: 10 Must-Have Amazon Pricing Trackers
But if you feel compelled to do Amazon price changes with more precision, allow yourself a short window of time each day to work in the inventory file template and focus on pricing. Think of it as housekeeping. If you spend 15 minutes a day cleaning something, chances are you can keep everything clean. Same with pricing. Allow 15 minutes a day to make sure your inventory is properly priced, and you'll never get too far underwater.
Use a Pricing Tool to Keep Up With Amazon Price Changes
Pricing is basically a competitive sport in the Amazon Marketplace, so keep up with the competition by utilizing an effective price tracker or repricing tool. They can watch competitors' prices and change your prices without you having to lift a finger.
Some are free, like Amazon's Automate Pricing tool, but others run around $50 a month. Typically, the more expensive programs offer fancy algorithms or spy-type tools to really help push your brand into the Buy Box.
Set Your Prices 1 Cent Lower
As we mentioned above, one of the top predictors for winning the Buy Box is thought to be price point. If your items are 1 cent cheaper than the competition's, Amazon's algorithm may position your inventory at the top of the heap. It's time-consuming, but if you track the prices of some of your biggest competitors, you can focus at least some energy on setting your price point a penny lower.
Competitive pricing is considered one of the biggest predictors for winning the Buy Box.
Sellers with multiple and varied products might find this plan of attack impossible or just plain untenable (though software could help). But if you have time to dedicate and a smallish inventory, you can work on keeping your prices 1 cent lower, and selling better and more than everyone else.
RAISE Your Prices
It might sound counterintuitive, but some sellers find that by selling at a higher price point than the competition, they can sell fewer items and still make money! Selling at the highest price point could become the thing that sets you apart. This can be an especially powerful selling strategy if you focus your energy on driving traffic to each of your unique listings.
Similarly, consider raising your prices on some products, while lowering them on others. Then you can vary how you make your sales. While cumbersome, over time it might become the winningest Amazon pricing strategy of all.
---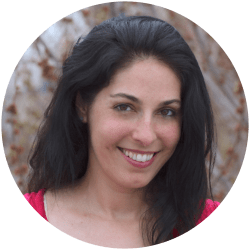 Contributing Writer
Joselin's work has appeared in The New York Post, Elle.com, Morning Edition, Life of the Law and xoJane. Her books include
The Family Gene
and
The Gamification Revolution
. She sometimes remembers to tweet with a handle that economically combines her first and last names:
@joselinder
DealNews may be compensated by companies mentioned in this article. Please note that, although prices sometimes fluctuate or expire unexpectedly, all products and deals mentioned in this feature were available at the lowest total price we could find at the time of publication (unless otherwise specified).