Let's make it through to 2021 by staying warm, and paying less, thanks to the five best heater deals we've seen this week. They include a strong in-cart discount at eBay, and a couple of deals featuring our new folk hero, Mr. Heater.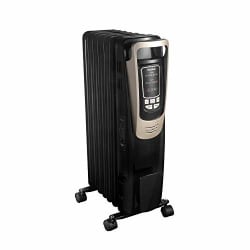 Pelonis Oil-Filled Heater
Store: eBay
Price:

$72.24

in cart
Shipping:

Free shipping


Lowest By: $13

The 15% discount you'll see once you add this heater to your cart means it's $13 less here than you'd pay anywhere else. Now that we've got that established, it's time for a segment we're calling HEATER FEATURES: you're looking at a programmable thermostat, 10-hour timer, remote control, and five (5) temperature settings. This concludes Round One of Heater Features.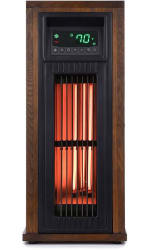 LifeSMART Oscillation 1,500W Infrared Tower Heater
Store: Wayfair
Price:

$99.99


Shipping:

Free shipping


Lowest By: $50

If someone told you that "LifeSMART Oscillation" was the new brand of Super Water that Jennifer Lawrence drinks sixteen times a day, it'd be pretty believable, but instead, it's this: a heater, discounted by $50 for your winter warmth needs. But hark: is that a HEATER FEATURES? We've got two heat settings, an energy-saving ECO mode, digital thermostat, soft-touch button controls, 12-hour count up and count down timer, and a full-function remote control.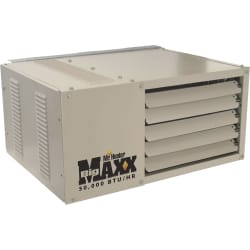 Mr. Heater Big Maxx Natural Gas Heater
Store: Northern Tool
Price:

$354.99

via code "271096"
Shipping:

Pickup


Lowest By: $45

Well I guess you could say it didn't surprise us none when ol' Mr. Heater announced that he was leaving behind a promising career in theoretical physics to start up a heater company. For one thing, theoretical physics is a very competitive field, and unless you can get tenure somewhere as a lecturer, it's hard goings these days. For another, his name was Mr. Heater. It's a simpler life, where instead of pondering the infinity of the universe and what it means to measure that, you can just call something "Big Maxx" and call it a day. But enough about him, I hear you yell: What about HEATER FEATURES. Well we're seeing a power exhaust for vertical and horizontal venting, right or left side piping, tubular heat exchanger, and spark ignition 3-Amp draw.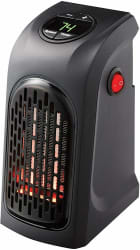 Ontel Plug-in Personal Heater
Store: eBay
Price:

$14.99


Shipping:

Free shipping


Lowest By: $10

Avoiding going outdoors on account of the bitter winds, and instead getting comfortable indoors with a $15 personal heater? That's Ontel Inside™. Now that we have puns based on 90s ad campaigns out of the way, we can get to the main event: HEATER FEATURES. This one packs a programmable 12-hour timer, adjustable digital temperature display, and 250 sq. ft. heating area. This is the action our Heater Feature fans come to see.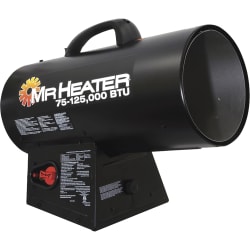 Mr. Heater 125,000-BTU Portable Propane Forced Air Heater
Store: Northern Tool
Price:

$138.99

via code "271096"
Shipping:

Pickup


Lowest By: $20

Was a time we heard Mr. Heater might have been getting out of the heater trade and into law! Well that was a mighty shock, and even more surprising was that the miller, Mr. Mills, was going to join him! I guess they just couldn't turn down the opportunity to start a firm with a former Beatle. Unfortunately, things came up and Heater, Mills, McCartney never came to be. So he's still makin' heaters, like this here propane doo-hickey, and that means we have time for one more round of HEATER FEATURES. So, right here we've got 75,000 to 125,000 BTUs, up to a 3,000 square feet heating range, a and a 10-ft. hose and regulator included. It requires 40 lb. propane tank (sold separately).