"Spin the black circle", Pearl Jam once demanded of us, and now their bassist is appearing in our roundup of the five best vinyl deals from this eBay sale. It also includes the Aladdin soundtrack on a fancy picture disc, and a Dvorak symphony to keep us calm in some trying times.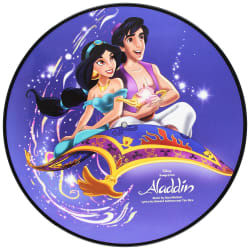 "Aladdin" Soundtrack Picture Vinyl Album
Store: eBay
Price:

$9.71


Shipping:

Free shipping


Lowest By: $1

We have no shortage of Disney fans at DealNews, and Aladdin might be a contender for the collective favorite. (When I said I think it's my favorite Disney movie, they only had this to say.) While a lot of that is obviously down to Robin Williams' incredible turn as the Genie, you can't discount the soundtrack. EXCEPT: they have discounted the soundtrack (in a different sense, but what a segue). This picture disc features all the showstopper numbers (unlike the Spotify release, which seemingly doesn't have the rights to the Genie songs).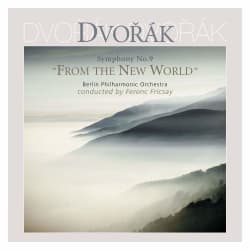 Ferenc Fricsay "Dvorak - Symphony No. 9" Vinyl Album
Store: eBay
Price:

$15


Shipping:

Free shipping


Lowest By: $9

Speaking of "A Whole New World" (bam!), Dvorak's most-beloved symphony is also on offer, meaning you can wear out the grooves of the Largo movement while playing air English Horn to the solo, and occasionally play the rest of the symphony too, I guess. Air English Horn is a thing, right?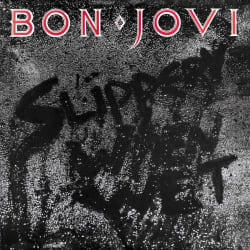 Bon Jovi "Slippery When Wet" Vinyl Album
Store: eBay
Price:

$12.46


Shipping:

Free shipping


Lowest By: $6

We can have a discussion on whether this is Bon Jovi's best album, sure, once we've established that this is a low by $6, and by far their most successful album. Obviously, nothing post-2000 is even in the running for their best work, nor is anything pre-Slippery. These Days is a strong contender if you like your Bon Jovi less cheesy. But the obvious answer is that the best Bon Jovi album is Richie Sambora's Stranger In This Town. We will not be taking any questions.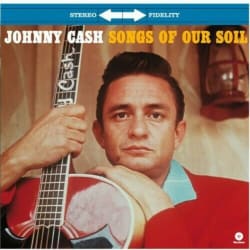 Johnny Cash "Songs of Our Soil" Vinyl Album
Store: eBay
Price:

$13.98


Shipping:

Free shipping

We'll throw this over to our writer Amy Pollick, who said of this album:

Originally released in 1959, this somber album includes songs like "Five Feet High and Rising" and "The Great Speckled Bird" (made famous by Grand Ole Opry legend Roy Acuff years earlier). There's even "I Want To Go Home," which the Beach Boys would cover as "Sloop John B" on their seminal 1966 album Pet Sounds."

My favorite memory of Sloop John B is from a Kyle Kinane stand-up story, which is too long to recount here, but is well worth tracking down.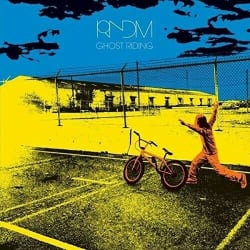 RNDM "Ghost Riding" Vinyl Album
Store: eBay
Price:

$11.99


Shipping:

Free shipping


Lowest By: $11

Finally, the one nobody's heard of, lending at least a veneer of true hipster to this roundup of vinyl records. Not the band (consisting of Jospeh Arthur, Jeff Ament, and Richard Stuverud) has that much indie cred – I'm sure Jeff Ament playing bass for Pearl Jam forever robs him of that. (Although I'd like to see which hipster favorite has played a 12-string Hamer bass.) Whatever their credentials, the music is good, and the record is roughly half-price compared to what you'd pay elsewhere.