November 25 is National Play Day With Dad Day, so we've rounded up five of the best toy deals to share with your kids. That includes a LEGO Ninjago set, a Celestron telecsope, and a Staff Pick foosball/air hockey game table.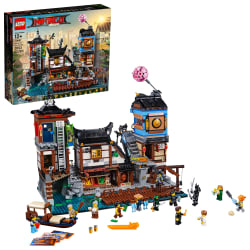 LEGO Ninjago City Docks
Store: Walmart
Price:

$179.97


Shipping:

Free shipping


Lowest By: $50

Indulge in a little shared creativity as you build these LEGO docks together, no doubt inspiring at least three "back in my day we didn't have this fancy LEGO" comments from father, as child tries in vain to explain exactly what "Ninjago" means. It'll be more fun than we make it sound! This 3553-piece set includes 13 minifigures.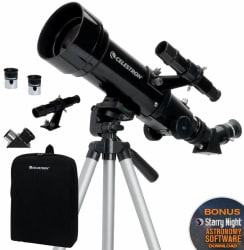 Celestron 70mm Travel Scope Portable Refractor Telescope
Store: Amazon
Price: $59.99 EXPIRED
Shipping: Free shipping
Lowest By: $10
Expiration: December 16

Fun fact: Due to the expansion of the universe, the stars outside our galaxy will eventually drift too far away for even our most powerful telescopes to see, leaving us increasingly alone at the cold mercy of entropy. Remind your child of this as you gaze through this Celestron telescope so they appreciate our own galaxy's stars a little more. It features a 70mm aperture objective lens, 20mm and 10mm eyepieces, backpack, tripod, and astronomy software.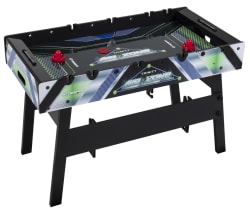 Triumph 2-in-1 Air Zone 48" Game Table
Store: Walmart
Price: $45.99 EXPIRED
Shipping: Free shipping
Lowest By: $98
Expiration: December 3

Before you start playing air hockey and foosball with your kid, read this article so you don't feel too guilty about beating them, and also so you have a ready-made excuse for when they beat you and your slowing reflexes. This Staff Pick game table folds for easy storage.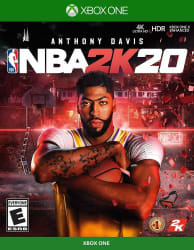 NBA 2K20 Download Card for Xbox One
Store: eBay
Price: $25.99 EXPIRED
Shipping: Free shipping
Lowest By: $29
Expiration: November 25

If your kid's at the age where all they want to do is play video games (or indeed, if you're still at that age – we fully empathize) then a game or two of NBA 2K20 might be more your speed. This download card costs less than half what you'd pay for this year's installment elsewhere, making this a slam dunk Staff Pick.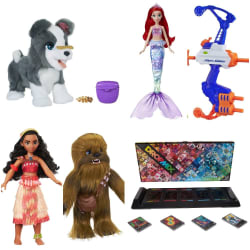 Hasbro at eBay
Store: eBay
Discount:

Up to 50% off


Shipping:

$4.99 s&h,

or free shipping with $15

If we haven't found the perfect toy for your kid above, you can browse Hasbro's eBay storefront for a better pick. Everything from Frozen to Star Wars to Nerf is represented here, with some discounts going above and beyond the half-off their sale banner claims as the upper limit.