While there's no shortage of specialty stores around, sometimes the best price on electronics can be found at your local Walmart. We've rounded five of the best tech deals ongoing at the retail giant, from a Lenovo gaming laptop to a range of Samsung Smart TVs at Black Friday prices,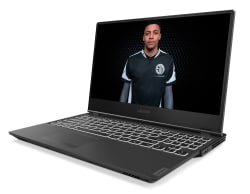 Lenovo Coffee Lake 6-Core 15.6" Gaming Laptop w/ 6GB GPU
Store: Walmart
Price: $999 EXPIRED
Shipping: Free shipping
Lowest By: $400
Expiration: November 21

The Steam autumn sale is near, according to this very unofficial page, so the time to indulge in a brand new gaming laptop is this: now. This Lenovo leviathan should see you through most games, packing a ninth-generation Intel Core i7-9750H 2.6GHz Coffee Lake 6-core processor, 15.6" 1920x1080 (1080p) IPS LCD, 16GB RAM, 512GB SSD, Nvidia GeForce GTX 1660Ti 6GB video card, and Windows 10.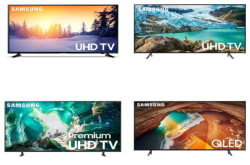 Samsung 4K Smart TVs at Walmart
Store: Walmart
Discount: Black Friday pricing
Shipping: Free shipping
Expiration: November 26

If you can't wait for the big rush at the end of the month, you might find an early deal in this selection of Samsung Smart TVs. Each is discounted to what Walmart claims is their Black Friday price. Will they be beaten on the day? We don't know – we're not wizards. What we do know for sure is that several TVs are at their best-ever outright prices, including some 2019 QLED models.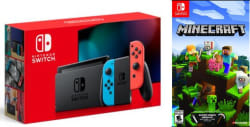 Nintendo Switch V2 Console with Minecraft
Store: Walmart
Price: $298.59 EXPIRED
Shipping: Free shipping
Lowest By: $51
Expiration: November 24

There's certainly some element of danger in taking one of the most compulsively playable games of the last decade, and combining it with the most portable and convenient games console since... well probably since the DS, but it's still good. This is the newer Switch model with an improved (potentially doubled) battery life, so you'll get even more mining and crafting in before regretfully returning to the real, sadly non-voxel world.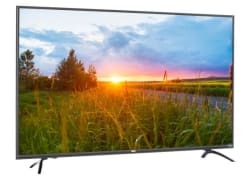 RCA 60" 4K HDR LED UHD Roku Smart Television
Store: Walmart
Price: $319 EXPIRED
Shipping: Free shipping
Lowest By: $180
Expiration: November 22

TV sizes get slightly distorted because we only ever talk about them in inches. If you talked about TV sizes in feet, you'd suddenly realize that a 60" (or 5-foot) TV could almost diagonally house a full-sized Anna Kendrick or Rey Mysterio, and then we'd be terrified of the mysterious celebrity goldfish bowls we're putting in the corner of our living room. But if that doesn't deter you, you may as well grab this RCA Smart TV when it's at its best-ever price. It features a 3840x2160 (4K) native resolution, WiFi, built-in Roku TV, and three HDMI inputs.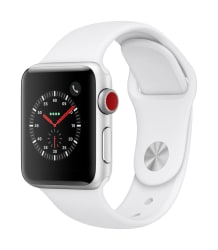 Apple Watch Series 3 38mm GPS + 4G Smartwatch
Store: Walmart
Price: $199 EXPIRED
Shipping: Free shipping
Lowest By: $92
Expiration: November 26

Listen. LISTEN. If you've got email alerts and Twitter keywords and DealNews newsletters all queued up to keep you informed of the best Black Friday deals, then you should also make doubly sure you stay on top of things by having all of them delivered straight to your wristwatch. Go back a couple of generations to the Apple Watch Series 3, and suddenly you're saving $92 on a $200 smartwatch, which is a Staff Pick deal for sure.