Whether you're a teacher in need of some appreciation, a parent with a newfound (or ongoing) appreciation for teachers, or someone who got lost looking for a deal on a popular blended scotch, we're here with five great deals to help celebrate Teacher Appreciation Week. They include home office discounts at Staples, an iPad at a near-record low, and free access to an everyday mindfulness program.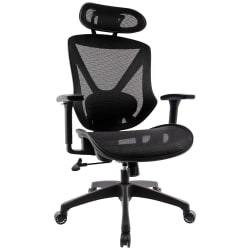 Office Furniture Discounts
Store: Staples
Discount: Up to 60% off + $15 off EXPIRED $60 via code "98750"
Shipping: Free shipping
Expiration: May 9

While there'll be more "fun" deals later in the roundup, let's start by making sure you're well-equipped for the daily gig at the lowest possible prices. Whether you're looking for an office chair or computer desk to round out your home office, or a whiteboard to bring a touch of the classroom to your Zoom calls, you can get it – and get it discounted – in this Staples sale.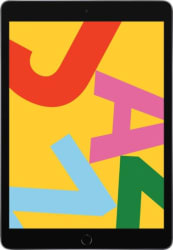 Apple iPad 10.2" 32GB WiFi Tablet (2019)
Store: Best Buy
Price: $249.99 EXPIRED
Shipping: Free shipping
Lowest By: $59
Expiration: May 11

We can all keep a secret here. So you can rest assured that not one word will get out if you happen to pick up an iPad for work purposes... and then naughtily use it to watch Netflix during your off hours. It's a legitimate purchase for any working professional, and if it happens to have uses beyond teaching, well, I won't begrudge you that. Especially since this Best Buy price comes within a buck of its all-time best price. What example would you be setting for your students if you didn't treat yourself to it?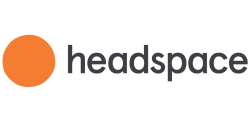 Headspace
Store: Headspace
Price: Free access EXPIRED
Expiration: May 19

I'm not here to rain on anyone's parade – I certainly don't want to take away from the kindness of Headspace's gesture, giving free access to their Headspace wellness program for educators. I don't want to make you reticent to enjoy its benefits, whatever they may be for you. I want us all to be as happy and relaxed as we can be to spite the stress that encroaches on us from every direction.

But.

I clicked on the play button here, and I can't stop imagining the meditation is being guided by that half-apple, and I don't know how to take any of it seriously anymore. I've got to move on.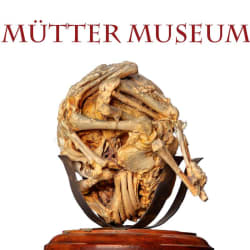 Mütter Museum Virtual Tour
Store: YouTube
Price:

Free


Shipping:

I ship Soap Lady with the giant skeleton

Field trips might not be on the cards for a little while, unless you're literally taking the kids to a field to stand a fair distance apart from each other and admire the cleaner air. In the meantime, while it might not be every kid's cup of tea, I'd bet a lot of them would get a huge kick out of the weird and wonderful displays at Philadelphia's Mütter Museum. (Pronounced "moo-ter", umlaut fans!) Thanks to this virtual tour, they can enjoy the naturally-preserved and shelf-stable remains of The Soap Lady, the MEGACOLON (biology lesson, not grammar), and other such delights.





Italian Wine Sale
Store: Wine.com
Discount:

Up to 40% off

Finally, you'll come to realize that the real teacher appreciation has been inside you all along... once you get some good Italian wine inside you, at least. It's better to unwind than to be un-wined, so get on board with Wine.com's sale to guarantee yourself those good antioxidants. Some boring official gibberish means shipping costs and selection vary by ZIP and select states are ineligible for shipping for legal reasons. (You can join the StewardShip program for $49 to get unlimited standard shipping for a year.)