The ongoing Nike sale is full of impressive price drops, so we've rounded up the best deals for your easy perusal. They include the Men's Jordan Proto-React Shoes at a $30 low, and the Air Force 270 Utility Shoes at a whopping $52 low.

Nike Sale
Store: Nike
Discount: Up to 60% off EXPIRED
Shipping: Free shipping
Expiration: July 23

We'll start with the sale itself – no one knows your tastes better than you, except for your evil twin who split from your shadow when you were young and has observed you silently from the darkest corners ever since. Nike claim discounts of up to 40% off, but like an eager Guns n Roses fan attending a post-Chinese Democracy, pre-Duff/Slash reunion concert, we've seen Better. You can avoid any shipping fees by signing up to Nike+ (for free) as well.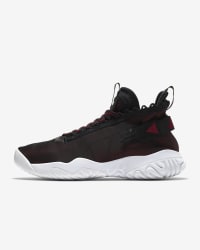 Nike Men's Jordan Proto-React Shoes
Store: Nike
Price: $59.97 EXPIRED
Shipping: Free shipping
Lowest By: $30
Expiration: August 3

These shoes threaten to "take comfort out of this world", which contextually is supposed to be some sort of space-age design promise, but actually just sounds like a very mean thing to do to everyone on Earth. At least they haven't set a very high ransom on comfort in two of these colors – Black and University Red are both available at a $30 low.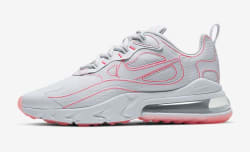 Nike Men's Air Max 270 Special Edition Shoes
Store: Nike
Price: $66.97 EXPIRED
Shipping: Free shipping
Lowest By: $33
Expiration: July 15

Despite having threatened to blast the very concept of comfort into orbit in the previous deal, Nike are now promising that these shoes will bring "unstoppable comfort" – the right hand clearly doesn't know what the left hand is loading into a rocket. That said, the promise of unending comfort seems predicated on the notion of "cushioning that moves with you", which is ostensibly reasonable, but: They're shoes. The whole thing moves with you. That's just shoes, guy. Anyway. Save yourself the trouble of fixing Nike's understanding of comfort, and save $33 on these shoes.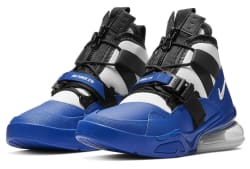 Nike Men's Air Force 270 Utility Shoes
Store: Nike
Price:

$67.97


Shipping:

Free shipping


Lowest By: $52

This is more like it. These shoes look sort of like two or three different shoes Nike taped together, and what a glorious mash-up it is. Such a powerful blend that Nike claim them "capable of conquering seasonal villains like the cold and rain." Presumably they mean conquering villains like Adam West's Batman did – prevailing for now, but really just slightly inconveniencing the villain until they inevitably return sooner than you'd like. The real conquest is over the next best price – these are a $52 low today.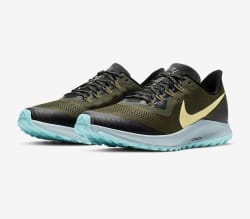 Nike Air Men's Zoom Pegasus 36 Trail Running Shoes
Store: Nike
Price: $77.97 EXPIRED
Shipping: Free shipping
Lowest By: $7
Expiration: July 20

You'll have to hurry to get the last of these popular Pegasus 36 shoes, but you'll presumably want to bear witness as "an icon trades pavement for path", which sounds like a voiceover from a very dramatic cinematic trailer for a movie no one would want to see. We do love to see these price lows though – even if they're just a low by $7, they're a huge $52 off their list price.