There's no time like the present to get shopping for Mother's Day gifts, especially if you don't want unforeseen shipping delays to make you look like a goober on May 10th. For your benefit, we present five of the best Mother's Day sales already ongoing, including Home Depot's, eBay's, and Michael Kors'.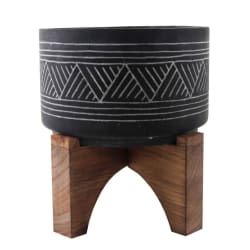 Home Depot Mother's Day Sale
Store: Home Depot
Price: from $13 EXPIRED
Shipping: Free shipping w/ $45
Expiration: May 25

If you sort this sale by "Top Sellers", roughly half the items on the first page are some variation of air fryer or multi-cooker. While these are perfectly cromulent gifts, there's scope for much more imagination in this sale, so we hope you'll investigate a little. For example, take this window panel – which isn't even discounted, and is cheaper elsewhere, so good job there, all involved – which looks sort of like an ornithologist's personalized version of the famous "Lunch atop a Skyscraper" photo. It's weird, but I bet it's perfect for at least one mom out there.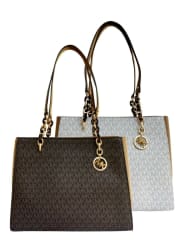 eBay Mother's Day Event
Store: eBay
Discount:

Up to 70% off


Shipping:

Free shipping

For a huge variety of jewelry, perfume, and handbags, you can't go far wrong with this eBay sale, which pulls in brands like Calvin Klein, Elizabeth Arden, Clinique, Versace, and Estee Lauder. It also weirdly has a Men's Jewelry subcategory (which does seem to mostly consist of gender-neutral jewelry, but perhaps minus the Pink Tax) and a Baby subcategory, which hosts one lonely baby bangle bracelet, which is almost out of stock, and probably just wanted some friends.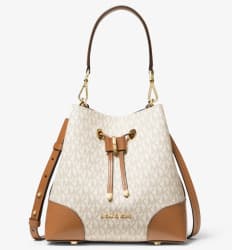 Michael Kors Mother's Day Event
Store: Michael Kors
Discount: Extra 25% off EXPIRED
Shipping: Free shipping
Expiration: May 27

If you were wondering whether I'd include a big brand's own Mother Day sale in here, my inevitable answer is "of Kors".

[there is a pause]

Anyway. Some of the items here are pretty extravagant (leather-and-chain-mesh trainers, anyone? Anyone?) but if you're looking for something with an air of opulence to it, this is the sale to peruse. Honestly, chain mail shoes.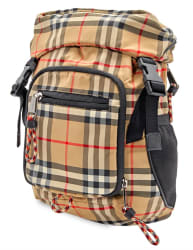 Jomashop Mega Mother's Day Fashion Sale
Store: Jomashop
Price: Extra 40% off via code "MMF40" EXPIRED
Shipping: Free shipping
Expiration: May 7

If you can swing a little extra cash for Mom this year, you can take almost half off these designer brands at Jomashop – they call it "Mega Fashion", which we think is shorthand for "Surely that's a price mistake? No? Is this bag made out of moondust? Literal dust from the Earth's moon. Is that what I'm buying? Fashion". These lunar lows include brands like Gucci, Dior, Burberry, and Tiffany.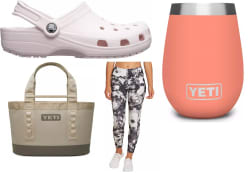 Dick's Sporting Goods Mother's Day Sale
Store: Dick's Sporting Goods
Discount: Up to 40% off EXPIRED
Shipping: Curbside pickup, or free shipping w/ $49
Expiration: May 20

If you showed me this Yoga block with no context as to what I was looking at, I'd probably guess either "bar of soap", or "novelty-size eraser". But no: it is a yoga block, a foam doohickey to align and stabilize your posture. This and more interesting items are all discounted at Dick's, from brands like Nike, ASICS, and adidas.