August 15 is National Leathercrafting Day, so we're celebrating by highlighting some of the best leather (and leather-adjacent) deals we've seen this week. They include a bi-fold women's wallet (for holding all your savings, naturally) and a huge range of Allen Edmonds' sale shoes and accessories.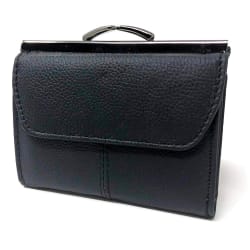 Afonie Bi-Fold Leather Wallet
Store: AFONIE
Price: $18 EXPIRED
Shipping: $6.99 s&h
Lowest By: $24
Expiration: August 31

I had no idea until I looked at this item that this kind of clasp was called a "kiss lock" – I assumed that was just part of Afonie's charmingly-spotty English translation. But a kiss clasp it is, sitting atop this leather wallet that comes in four colors. It features a front flap with manganic closure, four credit cards slots, bills compartment, and ID window, and measures measures 4.6" x 4" x 0.75".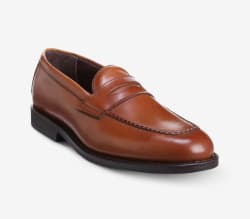 Allen Edmonds Last Call Sale
Store: Allen Edmonds
Discount: Up to 75% off EXPIRED
Shipping: $8.95 s&h, or free shipping w/ $75
Expiration: August 23

The obvious discounts here are on Allen Edmonds' premium leather shoes – and they only become obvious once you add them to cart, where they drop by an extra 30% – but don't miss extra leathery goodness like this varsity jacket or this belt. (Just have a nose around the sale tab in the top drop-down menu, there's lots to see.)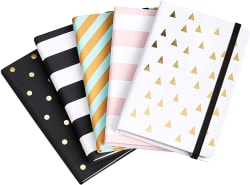 AmazonBasics Bonded Leather Journal 5-Pack
Store: Amazon
Price:

$15.15


Shipping:

Free shipping w/ Prime


Lowest By: $1

Whether you're looking at a sturdy back-to-school investment, or just looking for a small analogue oasis in our increasingly digital world, these journals are a safe bet. Yes, the covers are bonded leather, rather than genuine, but look: we're getting five for $15, so we're probably lucky there's paper inside them. (There is, to be clear. 80 wood-free, lined pages.)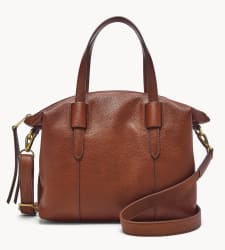 Fossil Skylar Leather Satchel
Store: Fossil
Price: $47.52 via code "SUMMER40" EXPIRED
Shipping: Free shipping
Lowest By: $150
Expiration: September 9

This satchel's copy proudly boasts that it fits an iPhone 11 Pro Max or a Samsung Galaxy S10+, and while I know phones are stupidly large and loud these days, it really wouldn't be much of a satchel if it were to be bested by a telephone. Luckily, is worthy of title of "satchel", and also quite heavily discounted: coupon code "SUMMER40" knocks an extra chunk off its sale price, leaving it $150 under its list price. It features one zipper pocket and two slip pockets.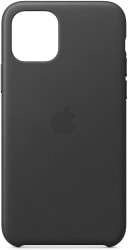 Apple Leather Case for iPhone 11 Pro
Store: Amazon
Price: $14.99 EXPIRED
Shipping: Free shipping w/ Prime
Lowest By: $34
Expiration: August 27

Speaking of iPhones, here's an unexpectedly substantial drop on Apple's own leather case for the iPhone 11 Pro. It's made from tanned and finished European leather (with a microfiber lining), and doesn't interfere with any wireless charging. (Although the environmentally-conscious among you might want to hold off on that.)