August 10 is National Lazy Day, and while actively celebrating it might seem like a contradiction in terms, we still went to the effort of selecting some of the most relaxing deals (and one not-so-relaxing deal) available right now, including an 65" 4K OLED TV, and the couch from which you can watch it.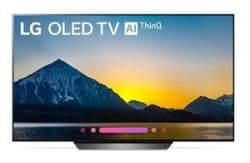 LG 65" 4K OLED Smart TV with $300 Dell Gift Card
Store: Dell Home
Price: $1497 EXPIRED
Shipping: Free shipping
Lowest By: $502
Expiration: August 12

Whether you're binging the latest in prestige TV from HBO or Netflix, or just distractedly working your way through an entire season of Shark Tank, the best way to enjoy small screen entertainment is on the biggest screen you can find. The LG OLED65B8PUA has garnered rave reviews from the likes of RTings, and thanks to the Dell gift card being offered, it's at an Editors' Choice all-time low, saving you a huge $502 today. It features a 3840x2160 (4K) native resolution, LG ThinQ artificial intelligence, 4K cinema HDR, voice control, 802.11ac wireless, and four HDMI inputs.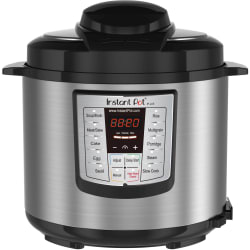 Instant Pot 6-Qt. 6-in-1 Programmable Pressure Cooker
Store: Walmart
Price: $49 EXPIRED
Shipping: Free shipping
Lowest By: $11
Expiration: August 10

If your idea of relaxation involves not slaving over a hot stove (but you still don't want to fall back on just ordering a pizza), the Instant Pot can make dinner preparations a breeze – and this is the first time we've seen a new one for under $50, so this is definitely Editors' Choice. It features 10 program settings and six cooking modes.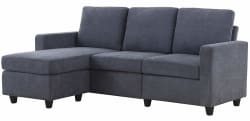 Honbay Convertible Sectional Sofa
Store: Amazon
Price: $314.99 EXPIRED
Shipping: Free shipping
Lowest By: $85
Expiration: August 11

While it feels right to spend as much National Lazy Day as possible in bed, we should probably plan on making it at least as far as the sofa before giving up on moving for the day. This Honbay convertible sofa boasts a chaise lounge section which can be placed at either end for the most convenient sprawl you can manage. It measures 79" x 30" x 35'' and features a hardwood frame.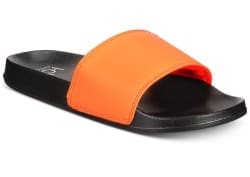 Ideology Men's Falon Slide Sandals
Store: Macy's
Price: $3.23 EXPIRED
Shipping: In-store pickup, or $10.95 s&h
Lowest By: $10
Expiration: August 16

A day spent relaxing should also be spent in comfortable footwear. If going barefoot or be-socked isn't an option for you, how about some slip-on slides? (Note: Slip n' Slides are also an acceptable form of relaxation.) You will have to take the non-relaxing step of heading out to your nearest Macy's to pick these up if you want to avoid shipping fees, but we think it's worth it! They come in select sizes from 11 to 13.





Equity by La Crosse 0.9" LED Digital Desktop Alarm Clock
Store: Walmart
Price: $9.88 EXPIRED
Shipping: In-store pickup, or $5.99 s&h
Lowest By: $8
Expiration: August 12

Let's confront the sleepy elephant in the room: some of us (this writer included) are already plenty lazy, regardless of any wider celebrations. For us, National Lazy Day is perhaps the right time to consider investing in this digital alarm clock, lest we start thinking our bad habits are something to be encouraged. It features a blue LED display, ascending alarm sound, and 9-minute snooze duration. A 9-volt battery (not included) can be used as backup in case of power failure.