Valentine's Day is closer than you might think, which means it's time to buy your gifts, lest you be stuck with drugstore teddy bears and off-brand chocolates. Check out our roundup of the week's best jewelry deals to find a sparkly piece that your special someone will appreciate.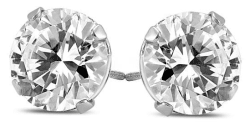 1.5-Total Carat Weight Diamond Solitaire Earrings
Store: Szul
Price: $944 EXPIRED
Shipping: Free shipping
Lowest By: $4055
Expiration: February 15

You know what they say: Diamonds are a girl's best friend. You really can't go wrong with gifting these earrings in 14K white gold to your significant other. These sparkly gems are an astonishing $4055 cheaper than list price, as well as at the lowest price we could find. Even with those excellent savings, these accessories will still set you back $944, making this gift ideal for very well-established relationships. They feature G-H color and SI1-SI2 clarity.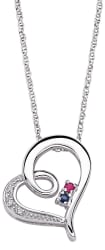 Couple's Diamond and Birthstone Heart Necklace
Store: Limoges Jewelry
Price: $28 in cart EXPIRED
Shipping: $6.99 s&h
Lowest By: $101
Expiration: February 1

Give your sweetheart this Editors' Choice pick for an understated gift they'll adore. This sterling silver heart necklace can be customized with your and your Valentine's birthstones, which is a sweet little nod to your relationship. The diamonds add a nice glittery touch, and the simple design of this accessory means it's a versatile piece that can be worn with most anything.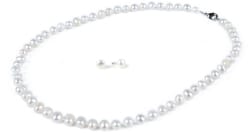 7mm Freshwater Pearl Necklace and Earrings Set
Store: Win Pearl
Price: $12 via code "dealnews80" EXPIRED
Shipping: Free shipping
Lowest By: $58
Expiration: February 3

Pearls always add a classic touch, and this 7mm necklace and earrings set in White ensures your giftee will feel more sophisticated when they wear it. These traditional pieces will look great with a little black dress or even their favorite jeans and cardigan. The necklace measures approximately 17" to 19" long with a white gold plated clasp, and the earrings are AAA quality.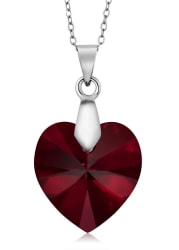 Nirano Collection Siam Red Heart Pendant
Store: eBay
Price: $10.99 EXPIRED
Shipping: Free shipping
Lowest By: $74
Expiration: February 19

This heart pendant makes a lovely traditional Valentine's Day gift, and its affordable price tag means it's ideal for newly formed relationships. It's romantic enough to convey you have feelings, without making your significant other feel overwhelmed by a big declaration of love. It features a Swarovski crystal heart and 18" chain.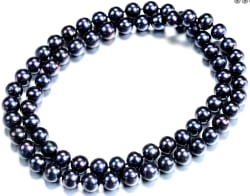 26" 10.5mm AAA- Black Freshwater Pearl Necklace
Store: Win Pearl
Price: $45.99 via code "dealnews124" EXPIRED
Shipping: Free shipping
Lowest By: $154
Expiration: February 4

If your other half appreciates the classics, but has a spunky side, this could be the necklace for them. It's a strand of AAA- black freshwater pearls that'll look just as great with a T-shirt as it will with their favorite cocktail attire. It features 9.5mm to 10.5mm black freshwater pearls, with hand knotting between each pearl.