What would Mardi Gras be without a little bit of home improvement? Fitting some new tile behind the sink, getting the under-sink water filter set up – all classic Shrove Tuesday activities. Luckily, we've rounded up five of the best home improvement deals of the week to help you concentrate on getting the party started.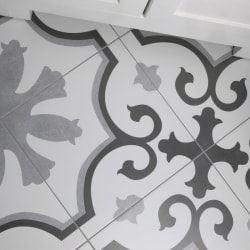 EliteTile Nouvelle Classic 12x12" Ceramic Field Tile
Store: Wayfair
Price: $40.85 EXPIRED
Shipping: $4.99 s&h, or free shipping w/ $49
Lowest By: $31
Expiration: March 17

How did you celebrate National Tile Day? If you're anything like us, you missed it completely (perhaps you eschewed it in favor of National Banana Bread Day) – but this is your chance to right that wrong. You can save $31 on each box of these 12x12" field tiles. Each case covers approximately 11 square feet, and each tile features a snowflake-inspired pattern against a snow white background.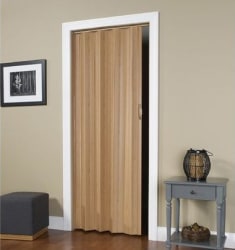 Homestyle Regent Vinyl Accordion Door
Store: Walmart
Price: $27.28 EXPIRED
Shipping: In-store pickup, or $5.99 s&h
Lowest By: $29
Expiration: February 29

There's a famous quote, often attributed to the great Tom Waits but probably not accurately, that says "A gentleman is someone who can play the accordion but doesn't". We don't know what the etiquette around accordion doors is, but we presume as long as they don't make wheezy polka music as you open and close them, they're fair game. (And really, if they did, that'd be cool in a different way.) It fits openings from fits openings from 24" to 36" x 80", and pairs nicely with concertina windows.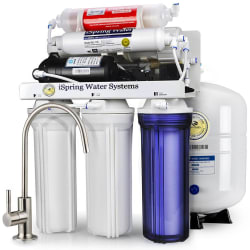 iSpring 6-Stage Reverse-Osmosis Filtration System
Store: Home Depot
Price: $176.34 EXPIRED
Shipping: Free shipping
Lowest By: $155
Expiration: March 1

If you're Marcus Brody-esque in your drinking water trust levels, then this is the kitchen upgrade for you. While it's perhaps overenthusiastic in its dismissal of chlorine and fluoride, it does remove up to 98% of lead contamination, so it's a decent trade-off. It features a 75-gallon per-day capacity RO membrane, and removes over 1,000 different kinds of contaminants.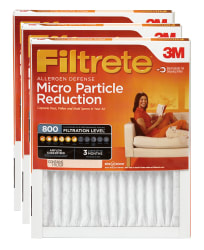 3M Filtrete Allergen Defense HVAC Filter 3-Pack
Store: Walmart
Price: $15.88 EXPIRED
Shipping: In-store pickup, or $5.99 s&h
Lowest By: $11
Expiration: March 2

Now that your water is safely filtered, we can move onto the air – that dread atmosphere, the terrible aether. Oxygen? More like pox-ygen. Luckily, you can stock up on these 3-packs, which Walmart have dropped to as much as $11 off their list price. They feature an 800 MPR, and last up to three months. They come in select sizes from 12x24" to 20x30".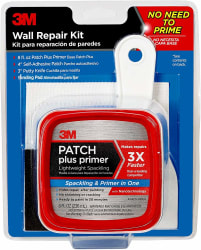 3M 8-oz. Patch Plus Primer Wall Repair Kit
Store: Amazon
Price: $8.97 EXPIRED
Shipping: Free shipping w/ Prime
Lowest By: $1
Expiration: March 20

This wall repair kit is a spackling compound and primer combo, meaning you just create the patch, and within 30 minutes, it's ready to paint. It's not the biggest savings – it's around a buck less than you'd pay in local stores – but if we had a dollar for every dollar we wish we'd saved over the years, we'd be Scrooge McDucking our way through a huge pile of money right now. It works on drywall, plaster, stucco, and wood.