Now that we're all spending a lot more time at home, it's important to find an outlet to replace our old usual routines. We've rounded up five great ideas, including a month of CBS All-Access streaming for free, a Northern Tool sale if you feel like getting handy, and free guitar lessons from Fender themselves.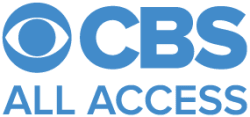 CBS All Access 1-Month Subscription
Store: CBS All Access
Price: Free via code "ALL" EXPIRED
Shipping: Digital access
Lowest By: $6
Expiration: April 1

Get your ducks in a row for some classic escapism as we all retreat into the comforting embrace of Sir Patrick Stewart, who reprises his classic role as Jean-Luc Picard in a series that will definitely be around to entertain and soothe us for the foreseeable future.
[inaudible whispering]
It ends on Thursday, you say? Ah, well. Luckily it'll also give you access to CBS' back catalogue, which includes the vaguely Picard-adjacent Star Trek: Discovery, as well as The Twilight Zone, Survivor, and more.





Northern Tool Clearance Sale
Store: Northern Tool
Discount: Up to 60% off EXPIRED
Shipping: Curbside pickup, or free shipping w/ $49
Expiration: April 22

Whether you're using your time at home to build a barbecue pit, a pool, or even a barn, it all starts with the proper tools. Stock up from Northern Tool's clearance section – get your order above $49 to have it shipped for free, too.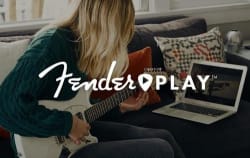 Fender Play 3-Month Online Music Lessons
Store: Fender Play
Price:

Free


Lowest By: $30

If your goal for the near future is to start up an in-house Mike Ness tribute band called Social Distancing, then you might need to take some guitar lessons. (But only some, it's still punk rock.) Fender are offering 100,000 3-month subscriptions to their Fender Play guitar, bass, and ukulele instruction program completely free, and it's first come, first served, so hop to it. Shout out to the Social Distortion fans reading – all three of you.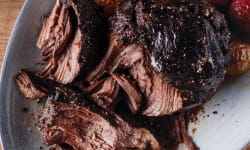 Omaha Steaks Freezer Filler Essentials Bundle
Store: Omaha Steaks
Price: $149 EXPIRED
Shipping: Free shipping
Lowest By: $142
Expiration: April 10

Let's face it – avoiding mingling at the grocery store was a great idea even before all of this. Make sure you're not seen in the meat aisle for the next few months with this half-price Omaha Steaks bundle. As is tradition, I'll now list every single item you'll receive, as the effect is pretty wonderful.

So: one 2-lb. fully-cooked pot roast, one 12-oz. pack of all-beef meatballs, one 24-oz shrimp scampi skillet meal pack, one 24-oz. tempura orange chicken skillet meal pack, one 3-lb. pack of Italian chicken fingers, one 54-oz. pork, peppers & beans with rice slow cooker meal, one 18-oz. pack of chicken fettuccine alfredo, and one 16-oz. meat lover's butcher's breakfast. Golly.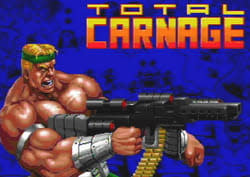 Nearly 7,000 MS-DOS Games
Store: DealNews
Price:

Free


Shipping:

In-browser

or via download

I spent possibly far too much time as a child mastering a Prince of Persia speedrun and gunning down Mecha-Hitler in Wolfenstein 3D. They're but two of the many thousands of nostalgia trips available in this Internet Archive collection – it also includes LucasArts classics like Maniac Mansion and TIE Fighter, Epic Games' pre-Fortnite classic Jazz Jackrabbit, old-time timesink Sim City, and butt of every "old weird funny game" joke, The Oregon Trail.