Whether you're shopping for a sartorially-inclined dad or think your hapless pops could improve his look with some new designer garb, check out our roundup of the five best fashionable Father's Day gifts that won't break the bank.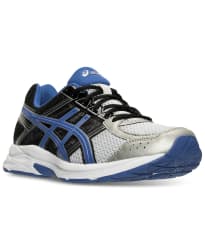 ASICS Men's GEL-Contend 4 Wide Sneakers
Store: Macy's
Price: $35 EXPIRED
Shipping: In-store pickup, or $10.95 s&h
Lowest By: $5
Expiration: June 12

A new pair of running shoes is a great gift for any dad who likes to keep active, and out of all the styles we've seen this week, we'd recommend picking up a pair of these classic ASICS kicks. They're now at half their original list price and come well-reviewed for their comfort and support. They're available in select sizes from 8 to 11.5.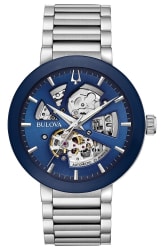 Bulova Men's Futuro Stainless Steel Watch
Store: Macy's
Price: $297 via code "FRIEND" EXPIRED
Shipping: Free shipping
Lowest By: $198
Expiration: June 11

If you're really looking to spoil your pops on Father's Day and your budget isn't tight, this beautiful Bulova Futuro watch has fallen to its lowest-ever price at Macy's. The piece is currently selling for around $200 more everywhere else, so is a relative steal. The automatic watch features a 42mm stainless steel case and bracelet, and comes with a 3-year warranty.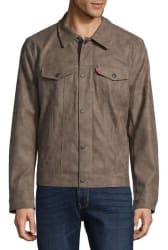 Levi's Men's Faux Suede Trucker Jacket
Store: JCPenney
Price:

$63.99


Shipping:

Pickup at JCPenney,

or $8.95 s&h
Lowest By: $40

If you're treating him to something a bit more indulgent, this Levi's trucker jacket is a great gift for your fashionable father. The Mocha version has dropped by nearly $100 in price at JCPenneys, and is now selling for around $40 less than what most eBay sellers are charging for the style. It's available in sizes S to XXL.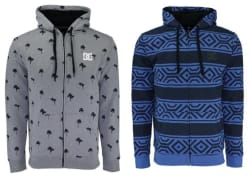 2 DC Men's Sherpa Full-Zip Hoodies
Store: Proozy
Price: $13 via code "SHERPA" EXPIRED
Shipping: $5.95 s&h
Lowest By: $67
Expiration: June 10

If your dad likes to keep it casual, this Editor's Choice deal on not one, but two DC hoodies is a budget-friendly gift option. You can pick two styles for him (or one for him and one for you) for a massive $24 less than what most stores are charging for one elsewhere — even when you include Proozy's relatively hefty shipping fee. It's available in sizes S to XL.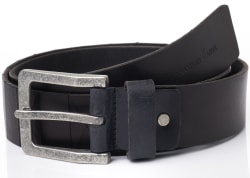 Hammer Anvil Men's Full Grain Leather Belt
Store: Rakuten
Price: $11.99 via code "APPAREL20" EXPIRED
Shipping: Free shipping
Lowest By: $3
Expiration: June 11

If your budget is on the small side, or you just need a little something extra to add to your already-generous gift, this is a cheap price for a full grain leather belt. It's available in sizes 32 to 42.