As far as we're concerned, if you're going to talk the talk, you must DeWalt DeWalt. Or something. We've got five of the week's best DeWalt deals rounded up here, including a 14" chop saw, some saw blade sets, and a stackable tool organizer.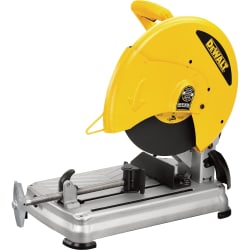 DeWalt 15A 14" Chop Saw
Store: Northern Tool
Price: $179 via code "269021" EXPIRED
Shipping: Free shipping
Lowest By: $20
Expiration: July 28

When you see a discount like this, the natural reaction is to rush to take advantage of it – "it" being a $20 drop via coupon code "269021". And frankly, who are we to argue with your impulse? Rush! Chop chop (saw). This tool features a solid steel base, adjustable spark guard, keyless blade changing, and 45° fence.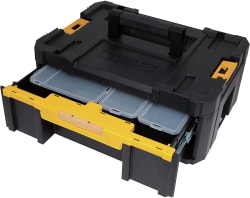 DeWalt TSTAK III Tool Organizer
Store: Amazon
Price: $27.99 EXPIRED
Shipping: Free shipping
Lowest By: $5
Expiration: July 10

"Single Deep Drawer" could be a dismissive description of Vincent Van Gogh, or an accurate description of this DeWalt tool organizer. We'll run with the latter option, since this is currently at a $5 low. It can be used as part of a stackable system, and features six removable covered cups, and measures 12.25" x 17.25" x 6.9".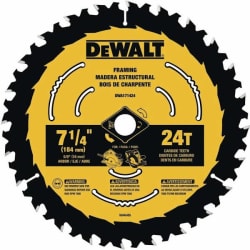 DeWalt 7.25" x 5/8" Circular Saw Blade 2-Pack
Store: Ace Hardware
Price:

$9.99

for members
Shipping:

In-store pickup,

or $5.12 s&h
Lowest By: $11

This discount is limited to Ace Rewards members... but luckily, it's free to join, so don't let it deter you, especially since that also means you can get it shipped for free as part of a $50 order. (You can otherwise just pick it up at your nearest Ace Hardware to dodge the $5 shipping fees.) It features high-density tungsten carbide teeth, a reinforced shoulder, and anti-stick coating.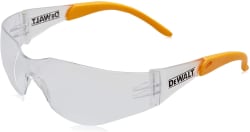 DeWalt Clear Protective Safety Glasses
Store: Amazon
Price: $2.99 EXPIRED
Shipping: Free shipping w/ Prime
Lowest By: $2
Expiration: July 10

We're all about safety at DealNews dot com, ever since "The Incident". (We don't talk about The Incident.) So we heartily recommend investing in a good pair of safety glasses, to keep those valuable peepers away from undue risk. This DeWalt glasses are $2 less at Amazon than you'd find anywhere else, so we're technically keeping your bank balance safe too. Can I stretch this safety premise out even further?

No.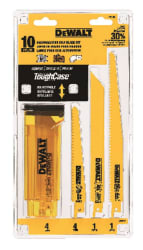 DeWalt 10-Piece Reciprocating Saw Blade Set
Store: Ace Hardware
Price: $9.99 for members EXPIRED
Shipping: In-store pickup, or $10.70 s&h
Lowest By: $12
Expiration: November 4

Another deal for Ace Rewards members, and this time it saves you a handsome $12 compared to buying elsewhere. (This time, choosing pickup – or free delivery with a $50 order – saves you $11 over getting it shipped too.) This set includes one 9" and four 6" wood-cutting blades, and one 8" and four 6" metal-cutting blades. It also includes a case!