Saturday May 30 is National Creativity Day, so we've loaded up this roundup with five ways for you to express yourself. They include a huge range of discounts on fabrics at Joann, a Gretsch acoustic guitar that's over $100 off, and a surprisingly-packed recipe book that can be yours for free.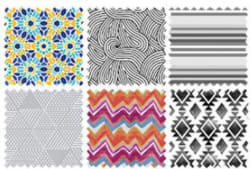 Joann Fabric Online Deals
Store: Joann Fabric
Discount: Up to 60% off + 20% off EXPIRED curbside pickup
Expiration: June 9

If you're competing with your tools for the household honorific of "Sewing Machine", take this opportunity to stock up at Joann. Look at this page to find some clippable coupons, including one that takes an extra 20% off when you pick up your order at the store. The obvious idea is to make masks for everyone you know, but I'm almost certain that there were other things we used to make with fabric. In the before times.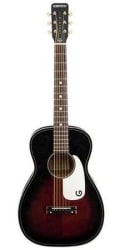 Gretsch G9500 Jim Dandy Flat Top Acoustic Guitar
Store: Adorama
Price:

$169


Shipping:

Free shipping


Lowest By: $120

If there's ever been a year to bring back the blues as a primary art form, 2020 is probably it. This Grestch is modeled on their Rex parlor guitars from the first half of the 20th century, and is sure to lend your basic 12-bar bawling an air of authenticity. It features a 24" scale, 18-fret rosewood fretboard, and adjustable truss rod with wrench.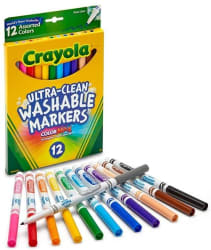 Crayola Fine Washable Markers 12-Pack
Store: Amazon
Price:

$5.99


Shipping:

Free shipping w/ Prime


Lowest By: $2

While these are definitely marketed towards kids, and they're certainly a fine (eh? eh? Because "Fine Line"? Oh forget it) way to keep them entertained over a weekend, don't ignore the meditative qualities an afternoon's coloring can provide. Whether it's a color-by-numbers "shut your brain off and relax" kind of day, or something of your own creation, the humble marker pen is step one on your journey to unleashing your inner Bob Ross.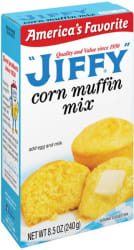 Jiffy Mix Recipe Book
Store: Jiffy Mix
Price:

Free


Shipping:

Free shipping

If you're happier expressing the kind of creativity you can eat afterwards, this is for you. While you can view all the included recipes online by clicking here, there's an old-world charm (albeit probably an environmentally-unsound one) to having a physical recipe book at hand while you're at work in the kitchen. It does make for a mouthwatering preview of the treats you'll be whipping up, though – Baking Mix Belgian Waffles, Blueberry Scones, Barbeque Cups, Twisted Cinnamon Sticks, and a surprising amount more. Seriously, a lot of recipes for a free book.





Handpicked Price Drops
Store: Reverb
Discount: Lots of 'em

Back to the musical among you now – if you're not looking for a throwback Gretsch acoustic, you might still find something of interest among Reverb's wide selection of new, used, and vintage guitars, drums, keyboards, effects, recording gear, and more. On that note, if any spectacularly wealthy benefactor would like to donate this gorgeous Telecaster to DealNews, care of Alan Byrne, I promise it'll be put to good (subjective, but still) use.