National Coffee Day falls on September 29 this year, which means that you can avail of a bunch of free caffeinated (and sweet) treats come Sunday. Check out our roundup of the best coffee freebies we've found so far.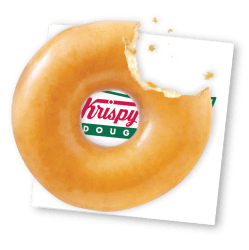 Krispy Kreme Doughnut and Coffee
Store: Krispy Kreme
Shipping: Pickup at Krispy Kreme on September 29 EXPIRED
Expiration: September 29

Krispy Kreme is often the most generous of outlets when it comes to National Coffee Day freebies, and this year it's definitely true. Its not just doling out a free cup of Joe, but you'll also get one its Original Glazed Doughnuts for absolutely nothing.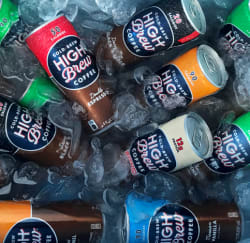 High Brew 8-oz. Cold Brew Coffee Can
Store: High Brew Coffee
Shipping: Pickup at Whole Foods on September 29 EXPIRED
Lowest By: $3
Expiration: September 30

If your prefer your brews to be on the cool side, High Brew Coffee will have a coupon available come Sunday for a free can of its Cold Brew. You can collect your freebie at a local Whole Foods store, where they usually sell for around $2 to $3 apiece.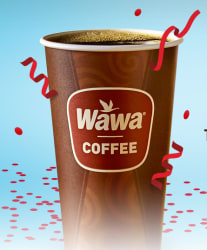 Wawa Coffee
Store: Wawa
Shipping: Pickup at Wawa on September 29 EXPIRED
Expiration: September 30

With breakfast covered at Krispy Kreme, you can look to Wawa for your lunchtime caffeine injection. Just sign up for its free Rewards program and you'll get yet another free cup of Java on the big day.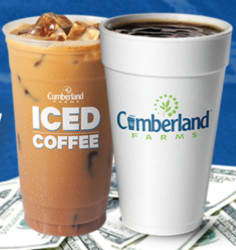 Cumberland Farms Hot or Iced Coffee
Store: Cumberland Fams
Shipping: Pickup at Cumberland Fams on September 29 EXPIRED
Expiration: September 30

If you're a fan of Cumberland Farms signature Farmhouse Blend or Bold coffees, the nationwide store is also getting in on the National Coffee Day festivities. You'll need to text "FREECOFFEE" to 64827 to receive a mobile coupon for a free hot or iced coffee of any size. Sweeteners and any flavor shots are also on the house on the day.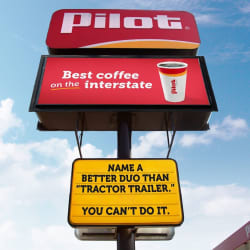 Pilot Flying J Hot or Cold Coffee
Store: Pilot Flying J
Shipping: Pickup at Pilot Flying J stores on September 29 EXPIRED
Expiration: September 30

Drivers might prefer to make a pit stop at the closest Pilot Flying J gas station to grab their free coffee. Luckily, the store is doling out freebies too, and you'll get your choice of a hot or cold brew. Download the app to receive a coupon for this offer.