It might not be fun, but spring cleaning can go a long way toward making your home feel fresh. Get a head start on your routine with our roundup of the week's best cleaning supplies deals. Score a collapsible bucket, a steam pocket mop, and more.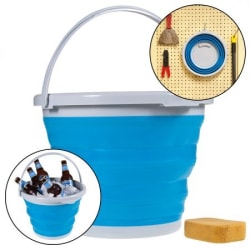 Simply Genius Foldable Silicone Bucket
Store: Walmart
Price:

$9.99


Shipping:

Free shipping


Lowest By: $6

Easily carry all your cleaning supplies from room to room in this 2.6-gallon silicone bucket. The foldable design makes it a breeze to store, whether you use the integrated hanging hole to put it on the wall, or simply collapse it down to tuck under your sink. It's made of nonporous silicone and features a pouring spout.





Refurb Shark Professional Steam Pocket Mop
Store: Daily Steals
Price: $39.99 via code "DSSHARK10" EXPIRED
Shipping: Free shipping
Lowest By: $39
Expiration: October 21

Tackle tough stains and grime with this Shark Professional Steam Pocket Mop. This handy appliance purports to be able to handle cleaning tasks such as scrubbing tiles and steam dusting hardwood floors. Plus, it uses no chemicals, and its microfiber cloths are reusable. This refurbished model is at the the lowest total price we've seen in any condition. It features three steam modes, a 2-sided steam-cleaning head, advanced carpet glider for delivering steam deep into carpet, and extra large water tank.

A 1-year warranty applies, although it's unclear who backs it.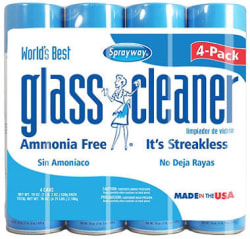 Sprayway Glass Cleaner 4-Pack
Store: Sam's Club
Price:

$7.54


Shipping:

In-store pickup,

or $5.28 s&h
Lowest By: $8

Give all your glass surfaces a sparkling shine with this Sprayway Glass Cleaner 19-oz. can 4-pack. This pack can attack all your windows, mirrors, and more. The foaming cleaner reportedly clings to surfaces and doesn't run, and dries quickly but leaves no streaks. It's ammonia-free.

Non-members must pay a 75 cent surcharge.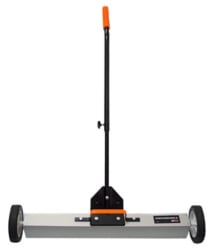 Grip 30" Telescopic Rolling Magnetic Sweeper
Store: Northern Tool
Price: $49.99 via code "251259" EXPIRED
Shipping: In-store pickup, or $17.49 s&h
Lowest By: $15
Expiration: April 11

Store this Grip magnetic sweeper in your garage or hobby shop for easy cleanup. Whether you're working on a DIY project or just tinkering, this tool easily picks up nails, staples, tacks, screws, and other ferrous material. It's also perfect for picking up screws and nails when you accidentally drop them, so you don't have to worry about stepping on them later. Features include a pulling power of 50 lbs., telescoping handle adjustable from 35-1/2" to 50", and rubber wheels.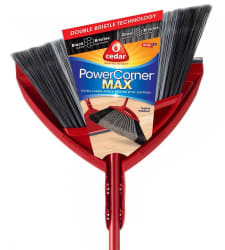 O-Cedar Power Corner Max With Dust Pan
Store: Home Depot
Price:

$9.88


Shipping:

In-store pickup,

or $79 s&h
Lowest By: $3

Replace your old, raggedy broom with this O-Cedar Power Corner Max with dust pan. It has double bristles, with one color pulling dirt from corners, while the other color reportedly picks up dirt completely. This eco-friendly item can be used indoors as well as outside, and the dust pan attaches to the broom handle for convenient storage. It features a large 15" angled head that easily reaches into corners and lets you cover more surface area.